Example Page
CityGuide - 10 ITP Burgers to Crave
Your Guide to the City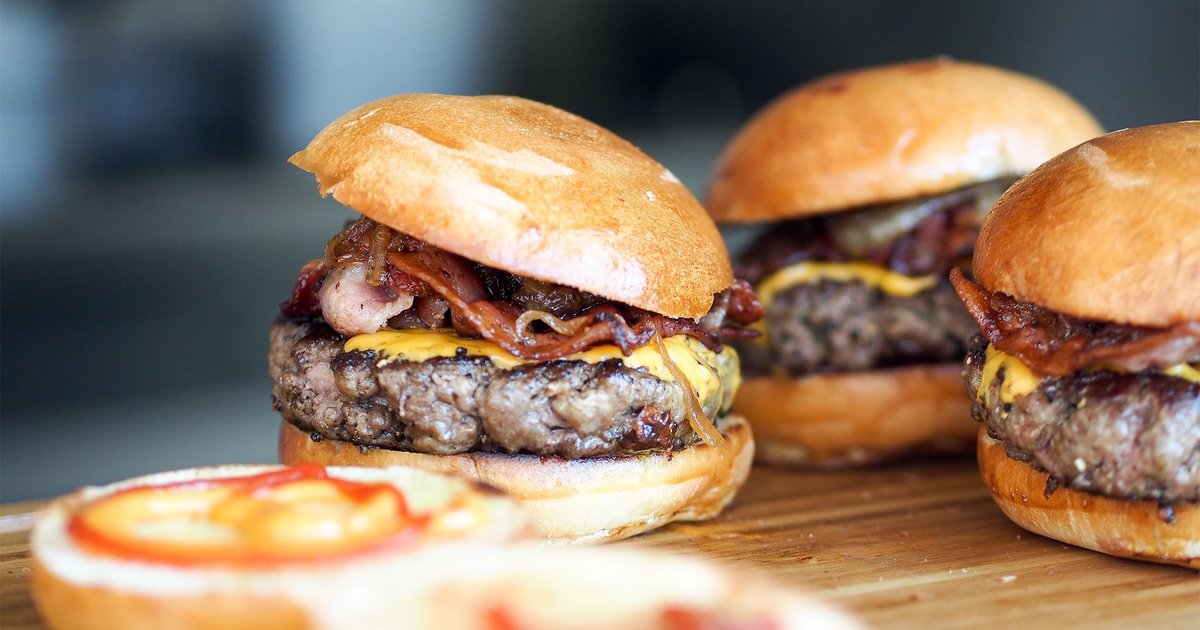 CELEBRATING ATLANTA BURGER MAKERS
BY: Wednesday January 23, 2019 06:24 pm EST

NOTE - THIS IS A PROMOTIONAL EXAMPLE FOR VISUALIZATION PURPOSES- NOT AN ACTUAL ARTICLE

Burger Week 2019 was a big hit. For the 5th year, Creative Loafing has been showcasing the creativity of numerous restaurants when it comes to dressing up the cheeseburger. There were 50 restaurants that offered special burger week creations for a $5.00 flat fee.
Why all the commotion about the cheeseburger you ask? Well, according to the U.S. Agriculture Department, the average person eats 229 burgers a year per person, or 4.4 a week. Apparently Americans love cheeseburgers.
So, Burger Week lasted for exactly, you guessed it, one week. But what of the other 51 weeks of the year without CL's Burger Week? What if you wanted to know if any of these places were thinking up some special creations that weren't on their menus but they wanted to see what folks thought about them.
Unfortunately, being in the know requires sharing your email address, following on social media or using your phone to actually make a phone call and ask. For many of us, none of those things are going to happen, so we miss out on enjoying a spectacular burger that may come around infrequently.
Since we at Creative Loafing are all about helping the local ecosystem thrive, we embarked on a research journey to figure out how we could help. That research led us to a local tech company that was launching an innovative solution that allows individuals to connect with and hear from businesses they are interested in, but stay totally anonymous to them and to tech company, World2one.
We've partnered with World2one and some of the Burger Week restaurants have adopted its innovative tech solution. These burger restaurants (burger laboratories) are using World2one's app to keep Atlanta informed about what their cooking up.
Users of the app never provide any personal information to World2one or the restaurants. Yet they'll be able to regularly hear from those restaurants whatever information the restaurants think will convince them to visit—news of a special burger creation, a discount on some menu item, whatever.
In a world of big data and privacy breaches, World2one is betting that you'll be eager to regain control of your privacy—while staying connected to your favorite businesses. As for Creative Loafing, helping folks discover great local spots and make connections with them is consistent with our mission.
In the weeks ahead, other Creative Loafing stories will help folks discover area spots for breakfast, donuts, fish tacos, great live music, and more, while giving you the option to connect with them–anonymously.
To help further this local connectivity initiative, some area businesses are sponsoring an advertising campaign to promote the local businesses using the technology because it fosters local commerce. Monty Watson, the CEO of Piedmont Bank, one of the campaign sponsors summed up his reasons for being involved, "Promoting local commerce while protecting individual privacy is good for our community–and we want to be part of that."
As for the burger restaurants we talk about here, all you need to do is click on the Add to My World button and each of the burger places will be added into your World2one app. This connects you to these restaurants, yet you stay anonymous. If you don't have the app, when you click on the button you'll be shown how to get it—and you WON'T have to surrender any personal information or an email address to do that.

Now, back to the reasons why you'd want to always stay in the know as to what these 10 spots for burgers have going on. To help you out, we've surveyed some of the review sites, Google, Yelp, TripAdvisor, etc. to pull out a sentence or two from well written reviews.
Here they are: