C&S Seafood and Oyster Bar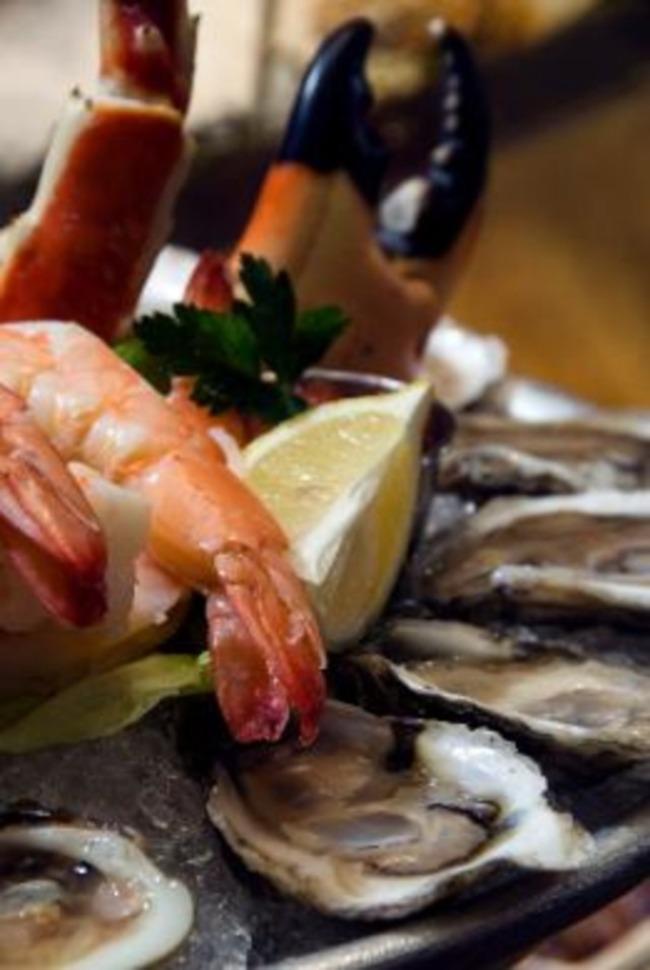 Expect an astute mix of old-school New York and Paris brasserie. The focus is on fresh seafood, a well-stocked raw bar, and classic prime steaks.
Wednesday September 25, 2019 11:30 am EDT
On Wednesday, September 25 from 11:30 a.m. to 10 p.m., C&S Chowder House and C&S Seafood & Oyster Bar are celebrating National Lobster Day with a three-course meal you don't want to miss! For just $39 guests can enjoy a choice of soup or salad (house, Caesar, or chopped), 1 ¼ lbs. st...
Cost: $39
Sunday April 21, 2019 10:00 am EDT
Looking for a hopping good time to celebrate Easter? Well, look no further. This Easter Sunday (April 21), C&S Seafood & Oyster Bar will be offering an extra special brunch menu from 10 a.m. - 3 p.m.! Be sure to hop on down for what's sure to be a memorable Easter! For more information, che...
Cost: No Cover
Thursday February 14, 2019 05:30 pm EST
FEBRUARY 14 |C&S SEAFOOD AND OYSTER BAR | A VALENTINE'S WINE AND DINE Join C&S Seafood and Oyster Bar for a romantic evening of wining and dining this Valentine's Day! Valentine's dinner specials will include Lobster Bisque, Grouper Oscar and Filet Oscar as well as specially priced...
Cost: NA
3240 Cobb Parkway
Atlanta
,
GA
30339
(770) 272-0999
candsoysterbar.com
array(2) {
  [0]=>
  string(3) "150"
  [1]=>
  string(3) "118"
}

Food
Hours
Monday: 11:30 AM – 10:00 PM
Tuesday: 11:30 AM – 10:00 PM
Wednesday: 11:30 AM – 10:00 PM
Thursday: 11:30 AM – 10:00 PM
Friday: 11:30 AM – 11:00 PM
Saturday: 5:00 – 10:00 PM
Sunday: 5:00 – 9:00 PM