October 2020
Digital Print Edition
*NOTE: The digital edition is an EPUB file. Windows 10 users will need install an eBook reader such as the free Calibre app. Microsoft Edge can also open most EPUB formats if you set it as the default app for the .epub file.
---
---
Table of Contents
Events
Saturday October 17, 2020 04:00 pm EDT
Saturday, October 17, 4 p.m., with virtual Grand Marshal Puddles Pity Party! |
more...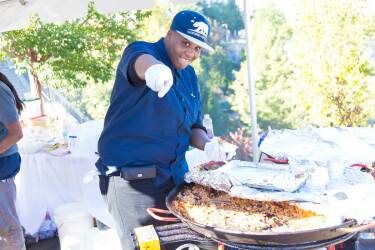 Friday October 16, 2020 12:00 am EDT
Browse the schedule Taste of Atlanta as well as recommendations. CL's critics & readers weigh in on the definitive guide to the event. |
more...
Sunday October 4, 2020 03:09 pm EDT
Check out the Fall Festivals in Atlanta for September, October, and November your guide to Halloween, DragonCon, Music Midtown, A3C, Pride and Taste of Atlanta. |
more...
Thursday October 1, 2020 12:00 am EDT
Browse information about Georgia's most popular haunted house. Read stories and check out events pertaining to Netherworld. |
more...
October 2020
CL Current Issue - Creative Loafing Content for October 2020