News and Features
CURRENT ISSUE: VOL. 52 • NO. 05 • FEBRUARY 2023
Atlanta picks up $30 million to connect south downtown to the BeltLine ... Emory students supporting slain Cop City activist ... Political class tries to make sense of David Ralston's wife's upset loss in North Georgia

Atlanta picks up $30 million to connect south downtown to the BeltLine ... Emory students supporting slain Cop City activist ... Political class tries to make sense of David Ralston's wife's upset loss in North Georgia
 
Atlanta News Feeds
News
02/03/2023 12:30 AM
Atlanta picks up $30 million to connect south downtown to the BeltLine ... Emory students supporting slain Cop City activist ... Political class tries...
02/01/2023 12:30 AM
Chuck Leavell pushes for the Georgia music initiative similar to the film credit ... Mayor Dickens and DeKalb County CEO Michael Thurmond pushing ahea...
01/31/2023 12:30 AM
Mayor Dickens is getting squeezed by the Buckhead secessionists who want more policing — and by the activist community that is concerned he is mishand...
01/30/2023 12:30 AM
Weekend news you might have missed
The Blotter
12/31/2022 11:59 PM
Check out The Blotter every month as the Blotter Diva (a.k.a. Lauren Keating) compiles reports from the Atlanta Police Department and local news repor...
11/03/2022 2:11 PM
And other tales of life in the ATL
10/06/2022 8:16 PM
And other tales of life in the ATL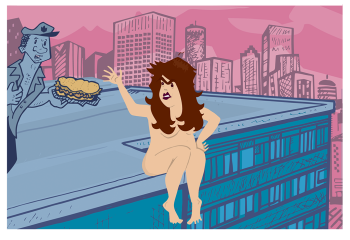 08/03/2022 12:12 PM
And other tales of life in the ATL
---
Atlanta News - Police Blotter, Local News & Issues