Best of ATL 2019!
Marking the best spot for 30 years
Tuesday September 10, 2019 06:21 PM EDT
Reader's Pick for Best Thing to Hide from Out-of-Town Guests |
more...
Browse Winners by Section

Thirty years ago, the staff of Creative Loafing gathered together to publish its first "Best Of Atlanta" issue. The then-weekly newspaper had already been in existence for most of two decades, but we were too busy producing an alternative to the staid daily papers and the glossy city booster magazine to consider taking all that we had been reporting on and catalog the best of it in one issue.
In the end, we did, probably after one of the long breaks the staff used to take in the back parking lot of the West Peachtree location "for inspiration." The result was our first Best Of issue. In fact, it was the first annual Best Of Atlanta ever published in this city.
To mark the 30th anniversary, we decided to also celebrate some of the people in this city who have been along on our journey. Doug DeLoach offers an excellent profile on Jimbo Livaditis, whose father John first started the Zesto drive-ins 70 years ago. Kevin C. Madigan takes a Civil Rights tour of Atlanta with Tom Houck, an incomparable force in Atlanta politics, whose future was shaped by his time spent with Martin Luther King Jr.
Chad Radford discusses Atlanta music with Glenn Phillips, the guitarist who first came to notoriety in the late '60s in the Hampton Grease Band, still one of the most original and inexplicable bands to call Atlanta home — and the first band to play live Piedmont Park in 1968, inviting the then newly formed Allman Brother Band to join them at the pavilion the following summer. James Kelly takes a look back at Cabbagetown's Fiddlin' John Carson and the birth of country music at 152 Nassau Street, with Dayton Duncan, scriptwriter and producer with Ken Burns on the latter's upcoming PBS series "Country Music."
Hal Horowitz talks with Tommy Talton, a Capricorn Records session musician who helped define Gregg Allman's solo sound. And on a darker note, Curt Holman looks at season two of the Netflix series "Mindhunter," which reenacts the investigation of the Atlanta Child Murders.
Creative Loafing. We've either been pissing people off, pissing on the boring and uninspired in Atlanta, or marking the best this city has to offer since 1972.
Thank you for continuing to be a part of it.
— Tony Paris, managing editor
Featured
---
Best of Atlanta 2019 CRITICS
For this year's Best of Atlanta, we've once again reached out to informed members of the community to help put together the 2019 issue. We're incredibly proud to present this year's batch of critics, who have shared their time and wisdom of ATL to highlight who's marking their spot. Contributors range from those deeply embedded in politics to night crawlers who don't sleep until the sun rises. Basically, we've corralled them all to tell the whole story, to put together the entire package.
Elizabeth Allen
Working in software, Elizabeth Allen is a woman of science by day and an astrology nerd by night. She enjoys discovering the best Atlanta has to offer and sometimes even telling others about it!
Liliana Bakhtiari
A community leader and advocate for social change, Liliana Bakhtiari is currently the public affairs manager of Planned Parenthood Southeast, working to increase public and legislative support. She also sits as a board member in the following organizations: GloATL, Victory Fund, WinList, Georgia Equality (also a chair of the Advancement Committee), Dream Warriors Foundation and as a governor for Red Clay Democrats.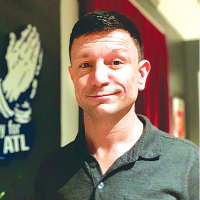 Tray Butler
Over the past 20 years, Tray Butler has worked as a reporter, editor, copywriter, page designer, creative director, book critic, illustrator, and writing teacher. All have a common thread: his lifelong passion for storytelling. As a journalist, he's covered film, music, literature, theater, travel, food, and hard news. As a freelancer, he has written a travel guidebook, produced advice columns, and created editorial illustrations, as he does for "The Blotter" in Creative Loafing. He also teaches in Emory University's Creative Writing Certificate program.
Will Cardwell
Finding his way to Creative Loafing as a music intern, Will Cardwell never left, advancing to the Happenings and Listings Editor, while also coordinating "Live From The Archives" and contributing to our weekly podcasts. When not relaxing with a Long Drink, he is busy managing our ever-revolving staff of interns and trying to make sense of our search engine.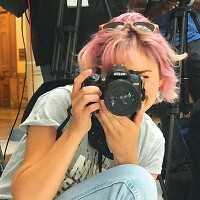 Ema Carr
Our Social Media Cowgirl by day, LEWK Qween Miss Conception by night. Ema Carr also writes "The Move," her column to help you beat the fight against basic, one move at a time. Cannabis activist and potcast host of "Friends in High Places." Photographer and influencer to the influencers. @callmemissconception @atlhotdogfest
Doug Deloach
As a columnist ("Listening Post") and feature writer, Doug DeLoach has been contributing to Creative Loafing since the early 1980s. A regular contributor to Songlines, a world music magazine based in London, his ruminating on arts and culture have appeared in publications such as Georgia Music, ArtsGeorgia, ArtsATL, Stomp & Stammer, High Performance and Art Papers.
Curt Holman
The long-time film critic for Creative Loafing, Curt Holman's work has also reappeared in the Atlanta Journal-Constitution, Marietta Daily Journal, American Theatre, ArtsATL and Encore magazine. He has contributed to WebMD, ChooseATL, Salon, Playboy, New York Press, Paste, CitySearch, Catalyst magazine, Atlanta magazine, and The Nashville Scene.
Hal Horowitz
Hal Horowitz is a journalist specializing in music and the arts since 1994. Horowitz has contributed to CL since 2000, he is a winner of the W.C. Handy Keeping the Blues Alive for Journalism award in 2009, and a freelance writer specializing in roots, blues, singer-songwriter, punk, and other organic genres. He has written thousands of reviews, artist profiles, and features over the decades.
Sam Kim
As a life-long Atlantan, Sam Kim grew up reading Creative Loafing for tips on upcoming shows and good eats. She is pleased to have the chance to share her love of Atlanta and the people who keep the city exciting through food, music, art, and community outreach in this Best of Atlanta issue. Week days you can find Kim in midtown at The Cheetah, encouraging locals and travelers alike to enjoy our city to the fullest!
Sam Lawrence
Sam Lawrence is the founder of UUeird, a music label and event promoter pushing left-field bass music out of Atlanta.
Edward McNally
A long-time writer and events coordinator in Atlanta, Edward McNally is the newest addition to the Creative Loafing staff, writing "Scenes & Motions," covering immersive art, dance and theater. He is devoted to being an agent for positive change in the community.
Scott Morris
Scott Morris is an Atlanta native, professional historian, and a deejay called Dookie Platters. He takes his coffee black and thinks chips and salsa should always be free. Scott thinks old Atlanta was the gold Atlanta, but he's not afraid to welcome a new friend to town.
Amanda P Norris
Amanda is a planner, organizer, curator, and the Director of Programming at The Bakery Atlanta. Amanda is also the Communications and Events Manager for Living Walls, a nonprofit that creates thought-provoking public art to inspire social change. In her free time she helps run Plasma magazine, a local DIY publication, and YES MA'AM, an annual art party fundraiser.
Chad Radford
Music Editor Chad Radford just celebrated his 10-year anniversary as a CL staff member. When he's not busy writing and editing, you can usually find him holding court on the patio at Aurora Coffee in L5P, pestering the staff at Wax 'n' Facts with questions about obscure Georgia post-punk and avant-garde jazz records, or hanging out at the Righteous Room.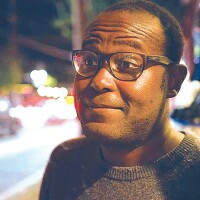 Brandon Sheats
The executive director of Murmur Media, Brandon Sheets is a digital strategist and developer. Currently on the board of both ThreadATL and ChopArt, he is also an art and urban planning member of American Planning Association. He will be right back.
Ree De La Vega
Ree de la Vega started as a music and nightlife lover and became a sought-after party-starter and promoter. Over time, she became the unofficial nightlife concierge to the ever-changing Atlanta music and nightlife scenes. Now a DJ, she is a much sought after DJ in Atlanta. With her residencies at W Hotels, Mary's, MJQ, and the creation of Chaka Khan Hacienda Ree shares her love for all forms of dance music. She is a classic vinyl collector and loves crunk, funk, and disco.
---
Browse Winners by Category