Atlanta Nightlife
Sponsored by:
Atlanta's nightlife offers something for everyone. Whether you are looking for a dance club on Edgewood, a cozy bar, to see which band is playing at Northside Tavern. If you're looking for a bit of edge, you can explore the stripper culture made famous by Atlanta's hip Hop scene over the years.

Check out all the options. We've got the most comprehensive list of live music from Jazz, to EDM, to Hip Hop and Southern Rock.
For a broader list of events, see the
Atlanta Events
,
Things to Do
recommendations or a list of
neighborhood events
. If you're in a band, an artist, run a venue, or keep your organization's calendar, we'd love to have your event on the site. Submit your event
here
and we'll get you on Atlanta's most comprehensive listing of
events
.
Wednesday April 14, 2021 06:00 pm EDT
Music
The wildly popular Fever Originals Candlelight series is heading to open-air spaces! Whether you're looking for a beautifully unique classical music performance or a romantic candlelit experience, this performance is for you. You don't need to know all things Bach or Mozart to enjoy the evening; sim... [
click here for more
]
Wednesday April 14, 2021 11:00 pm EDT
Arts Agenda, Arts Agenda::Dance, Music, Nightlife
MJQ Wednesdays are the longest running Wednesday night dance party in the city. We pride ourselves on booking ATL's best and its hottest up and coming DJs. This night is a taste of the weekend and the sounds are a blend of classic, new, and unique to MJQ. If you know us, you know we have a certain s... [
click here for more
]
Clubs
Monday June 11, 2018 04:00 pm EDT
Creative Loafing's Guide to After Hours Venues |
more...
LGBTQ

Best Gay Bar (Critic's Choice 2019)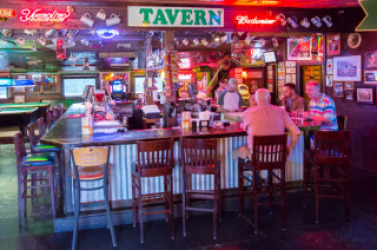 Welcoming neighborhood bar with lots of special events, plus cold beer, strong mixed drinks, billiards, pinball and video games. Bonus: an enclosed patio with a view of the Atlanta skyline. |
more...

Best Gay Bar (Reader's Choice 2019)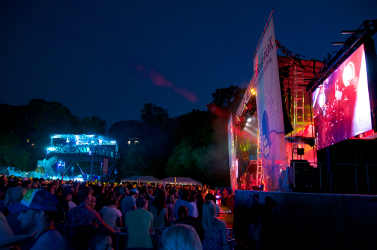 Tuesday March 2, 2021 07:13 pm EST
Our picks for when your late night just begins |
more...
---
Atlanta Nightlife - Bars, Clubs, Music, & After Hours