Atlanta Food Festivals
2023 Festivals
02/01/2023 12:00 PM
Browse information about the Atlanta Winter Beer Fest. Check out facets of the festival and get up-to-date information about the event.
03/20/2022 12:00 PM
Browse the Atlanta Fermentation Fest schedule as well as recommendations. CL's critics & readers weigh in on the definitive guide to the event.
The 2022 Atlanta Grilled Cheese Festival happens April 30th at Atlantic Station/Pinnacle Lot. See our schedule and coverage of the ATL Grilled Cheese Festival
05/28/2022 12:00 PM
The Atlanta Food & Wine Festival has not been scheduled for 2022. The event is typically held Memorial Day Weekend at Old Fourth Ward Park. 
The Atlanta Greek Festival will take place at the Annunciation Greek Orthodox Cathedral on Sept 24-26, 2021. This year is a COVID-safe Drive-Thru experience.
09/25/2021 12:00 PM
Truist Park
DAY-LONG FESTIVAL - 12:00 p.m. – 5:00 p.m. 5 hours of sipping, savory pairing and fun! Enjoy tasting tequilas and signature dishes from local restaura...
10/23/2021 12:00 PM
Brook Run Park
The Atlanta Chili Cook Off is a fun filled afternoon of family and healthy competition. We are not sure who enjoys this event more, the competitors dr...
The Taste of Atlanta was cancelled in 2021. Find info on the 2022 Taste of Atlanta and coverage of past events, restaurants and local food festival listings.
The Chomp & Stomp Festival will take place in Cabbagetown Park on Nov 6, 2021. Enjoy Atlanta's best chili cook-off, bluegrass music, 5K run and artist market.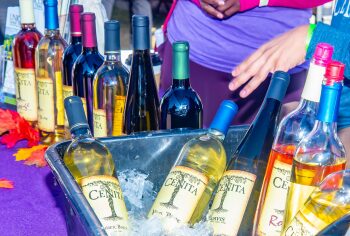 11/06/2021 1:00 PM
Suwanee Town Center Park
November 6th, 2021 marks the 8th Annual Suwanee Wine Festival, brought to you by organizers of the award-winning Suwanee American Craft Beer Fest. Fes...