50 YEARS - 1991: Jermain Dupri Starts So So Def Records
So So Def at 20: How it all began: Jermaine Dupri, Da Brat, Kris Kross, Xscape, and Bone Crusher tell the story of the iconic Atlanta label's rise - Will Stephenson, Feb, 2013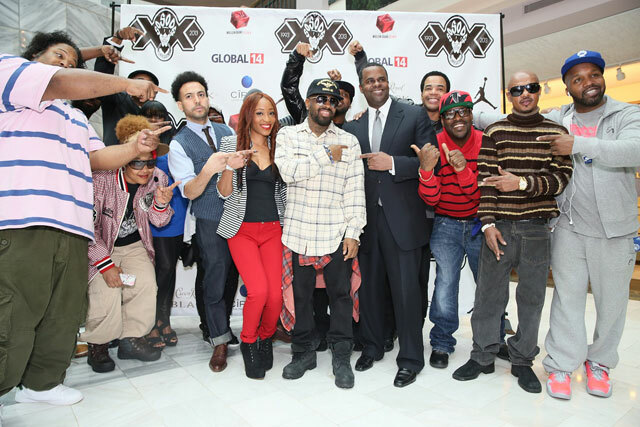 For 20 years, Atlanta's rap music industry has stood on the shoulders of So So Def Recordings and the label's founder Jermaine Dupri — the man recently acknowledged as the "Mayor of Atlanta" by the city's actual mayor, Kasim Reed. Dupri and So So Def rose to prominence in the '90s with a succession of preteen hit-makers, R&B slingers, and club rap luminaries, paving the way for a Southern hip-hop takeover. The label's iconic afroman logo and I-75/85 billboard that literally welcomed people to Atlanta became synonymous with the city's musical identity, and made Dupri a cultural ambassador of sorts. Dozens of artists owe a debt to Dupri: Bow Wow, Da Brat, Lil Jon, Kris Kross, Xscape, Jagged Edge, Bone Crusher, Dem Franchize Boyz, and more all got their start with So So Def. In honor of the label's 20th anniversary, Dupri is hosting an all-star blowout with performances by So So Def's entire roster of artists, as well as special guests Nelly, Ludacris, and more at the Fox Theatre on Feb. 23.
Here, Dupri, 40, tells the story of So So Def's rise, along with his father Michael Mauldin, Da Brat, LaTocha Scott of Xscape, Chris "Mac Daddy" Kelly of Kris Kross, and Bone Crusher.
When Jermaine Dupri was born in 1972, his father, Michael Mauldin, was gaining momentum in the Atlanta music scene as a tour manager and show promoter. From the beginning, he nurtured his son's interest in music, which manifested early in his ability to mimic Michael Jackson's dance moves.
Michael Mauldin, Jermaine Dupri's father and long-time industry executive: When Jermaine was a kid, I recognized his talents. At 3 years old, he got a drum set. Times were hard. I was out on the road with acts like Brick and S.O.S. Band, Cameo. Jermaine came up at a time when me, him, and his mom were living in a two-bedroom apartment, just trying to make it work. But I always saw his music ability. There are some old photos of me in the studio with Brick and acts like that and you can see Jermaine and the intensity in his eyes as he's watching those serious musicians.
Jermaine Dupri: I got a bird's-eye view of being around this type of music-business environment when I was young. There was a Diana Ross concert when I was like 10, and as part of the show she asked all the little kids to come on stage and dance. My mother had just gone to the bathroom, and told me to stay right there in the seat. People were telling me to go, and I was trying to obey my mother and stay put, but they kept saying I should go. So when my mother got back I was on stage. I know she was probably like, "What the hell is going on?" That was probably the beginning of me wanting to perform.
Mauldin: I think the Atlanta Journal posted something about a young kid upstages Diana Ross, very friendly-like. Shortly thereafter, Right On! magazine did an article with Jermaine.
Dupri: The New York City Fresh Fest started in Atlanta in 1984, and my father was stage manager for the tour. They had a slot for an opening act, so I did it, and my show seemed efficient enough so that, along with my father's doings, they figured I could come along for the whole tour. That was my introduction to hip-hop. I met everybody — Run-D.M.C., Whodini, Grandmaster Flash — and I was 12-13. This ain't Playboy, so I can't tell you the stories I remember.
Mauldin: Then the next thing you know, Whodini was doing a video out on the road, "Freaks Come Out at Night." And when that video was happening we were on tour with the Fresh Festival. And Barry Weiss, who ran Jive Records at the time, wanted to know if it was OK for Jermaine to be in the video. So Jermaine got off the bus with Whodini and a bunch of other dancers, and he was dancing and pop-locking. That video popped and made it work. So that really made things happen on a national basis.
Dupri: I thought I was a local celebrity after Fresh Fest, but nobody knew who I was. In my neighborhood, people knew I had been on the tour, and knew I had gear that nobody else had, but I wasn't a real celebrity. There was no Atlanta scene then. There were producers from out of town coming here to work with other artists, like Jimmy Jam and Terry Lewis, who came to work with the S.O.S. Band. There wasn't really anyone here doing anything, though, except MC Shy D. He was the only rapper from Atlanta who was trying to do something from the city. I met Shy D back when I used to dance. He wrote my first rap, so I guess you can say he got me into rap.

Mauldin: Jermaine had a song called "It's Me" that MC Shy D wrote for him. We tried to get Jermaine a record deal with that. And we actually had one from Jive, but it was a jive deal, so we never took it. It really was a jive deal.
Dupri: After Fresh Fest, I wanted to be a producer. I learned how to DJ on that tour and was just mentally into rap; I wanted to be everything in hip-hop. I was breakin', I was rapping, I was DJing, I was doing graffiti.
Mauldin: So So Def Productions probably came out five years before So So Def Recordings came out. Jermaine would make mixtapes with his friends on a little white cassette and started writing So So Def with a blue Magic Marker at Eddie Weathers' house. And Eddie, [aka] Skeeter Rock, who is Jermaine's best friend, would take them to school and sell them. And because everybody knew Jermaine was out on the road with all these acts, they did pretty good. Five dollars a lick, they were rolling.
Dupri: At the time, beats were the most fascinating part to me. Guys like Hurby "Luv Bug" [Azor] and Teddy Riley - Teddy Riley was killing it at that time. This was before the world knew who Teddy Riley was, but I was paying attention. Something about what Teddy was doing especially made me want to be a producer. So I found Silk Tymes Leather. They were dating Whodini, that's how I met the girls. They were those guys' girls and they lived in Atlanta. It was just a development group in the early days of rap. It was my first project.
Mauldin: Jermaine started working with them at his house in his basement. So they put the tracks together and we ended up signing Silk Tymes Leather to Geffen Records. Jermaine was 16, so he basically came out as the youngest producer pretty much ever to produce his own acts.
Dupri: Once I started producing Silk Tymes Leather, I created So So Def. The word "def" was the thing back then. So what could I add to my Def to be deffer? The afroman came later on. Once the company was actually a real record company, that's when my man Skip Smith drew [it].
Dupri came across the next group he would produce by happenstance.
Dupri: I met Kris Kross at Greenbriar Mall. [I was] shopping with members of Silk Tymes Leather. They were what everyone was looking at. I didn't know why people were paying attention to them. I wasn't really privy to teenage shows back then. I thought I might have been missing something. There were girls buying them cookies and girls in the store damn near giving them sneakers. It was like they were celebrities.
Chris "Mac Daddy" Kelly of Kris Kross: Me, Chris ["Daddy Mac" Smith], and my mom went to Greenbriar Mall so I could get some new sneakers. My mom had seen Silk Thymes Leather in Jet magazine, and recognized them walking around the mall. And Jermaine saw us, too. We got to the car and my mom said, "Y'all should get an autograph!" We was like, "Naw." But we went and asked them who they were. Everything just kind of went from there.
Mauldin: Jermaine was really producing music. And we got fortunate through the relationship that I'd formulated with a guy named Joe "the Butcher" Nicolo out of Philadelphia at Ruffhouse Records. I introduced a couple of beats that Jermaine did with Kris Kross. For whatever reason they believed me, even though it wasn't all together at that point. We got signed off on another tune that Jermaine had for himself that he never put out. We signed the Kris Kross kids. It wasn't long before Jermaine came up with "Jump."
"Jump" propelled the album Totally Krossed Out to sell 8 million records.
Mauldin: It was the fastest-climbing pop single to go to the top 10 on the Billboard chart in 15 years. Nothing like that had happened since the mid-'70s, so people were just blown away. We just started marketing [Dupri] as the youngest, most successful producer in the game.

Dupri: I met Xscape through a guy named Ian Burke. He came over to my house for my 19th birthday party and brought them along. Ian Burke is like the guru behind that whole Atlanta music scene. He was the guy who was damn near at the head of almost every group that came out of Atlanta in the beginning. He was a talent finder.
LaTocha Scott of Xscape: Our manager [Burke] was like, "Yo, this kid's going to be big and he's already got some groups he's getting ready to sign." We were like, "OK." We just wanted to get a deal. We really wanted to become famous. So when we went to his 19th birthday party, we sang "Happy Birthday" to him and he was like, "You girls have remarkable voices. I love your harmony. I already have Kris Kross I'm working with, and as soon as I'm done putting them on the map I'm going to come back for you guys." At first we were kind of apprehensive. Everybody had been telling us, "We wanna work with you guys," and we didn't take it seriously.
Mauldin: Their harmonies were crazy, so Jermaine immediately started working with them. I remember taking a demo of them to New York City. We got a deal because of the success of Kris Kross and other stuff. Columbia gave us a deal for Jermaine; that started So So Def Recordings as a record company.
Scott: When we met Jermaine, we were real street. We were from College Park; Kandi [Burruss] was from East Point. But all of us had this street edge to us. And he would always say, "You guys [are] so ghetto." He was like, "Y'all can sing, y'all like the ghetto En Vogue." We were kinda like, "OK, ghetto En Vogue? Cool." We were also compared to Jodeci cause we had the rugged look. We kinda just brought who we were to the table and Jermaine added that hip-hop flavor to the music. It was just a good mesh.
Mauldin: We immediately put out Xscape's "Just Kickin' It" [in 1993]. It wasn't quite as powerful as "Jump," because it was really an urban radio record. But it blew up and ended up making a platinum album for Xscape.
Scott: We were very naïve when we came into the game. It was crazy because I remember when "Just Kickin' It" was on the radio and we were screaming in the car. It wasn't even like a month later and we were called to be on "The Arsenio Hall Show." Things kinda took off for us and then Jermaine sat us down and was like, "Y'all went platinum." We didn't know what platinum was. We were like, "OK, is that good?" he was like, "Y'all sold a million records!"
Da Brat, So So Def's next official act after Xscape, was a rambunctious female MC from Chicago whose Funkdafied debut adapted Snoop Dogg's swagger with a Southern twist to make her the first platinum selling female rapper.
Da Brat: In October of 1992, Kris Kross had a concert in Chicago and they had a part in their show where they asked if anybody could rap or sing to come on stage and win $50. My seat was kinda in the back and I was with my godsister Dawn from Atlanta. I ran on stage. I had dookie braids like Janet [Jackson] in Poetic Justice. I had them pulled up and they hung down in a little ponytail. Honey, I was ready.
So I went on stage and I rapped. I actually did this song written by R. Kelly - my first couple of songs were written by R. Kelly, so I did a rap written by him - and when I started rapping, they just went crazy. Kris Kross heard all the hoopla. And I went backstage and met Kris Kross and we exchanged numbers. They both were trying to holler at me; they were trying to see who I was going to talk to, I guess. [Laughs] They told me they were going to tell Jermaine Dupri about me, [and] they were coming back to Chicago to do the "Oprah Winfrey Show."
Dupri: Kris Kross called me to tell me about Da Brat. Her approach to rap was different than any other female artist I had seen at that point. I was really nervous about female rappers, so there had to be something that would stick out for me. She had a thing about her that felt different from anyone who had come before.
Da Brat: I've always been a different kind of character. In high school, I used to wear my hair crazy; I used to wear ponytails up real high and put like 20 ponytail holders on them so it would stand real high and the hair would hang down like a fountain. I was wearing my pants backward before I knew who Kris Kross was.

Kelly: The backward clothes was something that we came up with later as a group, because we wanted to do something different. I've been wearing my pants backward for 20 years now. It's something that I'll probably do forever. I believe in sticking to your word, and if I say I'm going to do something, then I stick to it. I hate to compare it to a gang, but if you're in a gang, once you start, you never stop. That's the only thing I can compare it to.
Da Brat: We kept in touch and [Kris Kross] kept their word. And when I went to the "Oprah Winfrey Show," I saw J.D. and he was like, "Yeah, Chris and Chris told me about you. Come to Atlanta." So I'm looking at him like, I ain't got no money to be coming to Atlanta. But I had a few friends here that had a hookup, so my same godsister Dawn worked for TWA and she got me a buddy pass and we flew down to Atlanta. She had a buddy that worked at the Marriott Marquis and I got a room down there. I called Skeeter Rock. I called him to death and Dawn called him to death as well. She was acting as my manager. Just when we were getting discouraged, he finally called back. And long story short, J.D. came to the hotel, scooped us up in this white BMW convertible.
Dupri: She figured out some way to get into my car and put a tape in there. When I got in the car I started listening to it and it was her, she had made up some rap about her being part of So So Def. It was kinda clever, like, "Damn, she went that far?" It was a whole spiel, and she'd planted it so that I had to hear it.
Da Brat: We went to his house, hung out there, played video games. It was the prettiest house I had ever seen, especially on the inside. The whole downstairs was like a huge game room. I was like, "Oh yeah, I could live like this." He had a huge screen across the wall, movie-theater chairs, big ping-pong games and pool tables and the arcade-size video games. So, you know, I rapped for him and he liked it.
Coming from Chicago, to me, Atlanta was the music mecca even back then. I was so hungry that whatever he told me to do or whatever the topic was, I was on it so fast and we would just go back and forth. We wrote a couple of songs before we came up with "Funkdafied." But then one day he was in the studio and he was like, "Brat, come in here." I think I was playing NBA Live. He was sampling the Isley Brothers beat Between the Sheets, and he started rapping. We had Manuel Seal, one of the producers of "Funkdafied," he started singing - he's from Chicago, too - and he got that old funk soul. So he started singing, Brat hums the hook "Oh oh oooh, oh oh oooh." And it was kinda jammin' and groovin'. Then J.D. started singing "so Funkdafied," and I was like, "Heyyy!"
Then it just went from there. He started throwing out lines; I started throwing out lines. He was like, "We gon' go back and forth." I was like, "OK." He would say one thing; I would say one thing. If we both agreed that it was dope, we'd keep it. And we just kept doing that till the song was finished.
Mauldin: At 19 years old, Jermaine was basically a millionaire, which is amazing, right? And I know a lot of people say, "Well, your dad was in the music business." Really, it wasn't that. I was a great guide for him. It definitely helped. But at the same time, I could not do it if he did not really have the talent.
In 1993, Dupri began a working relationship with a little-known local DJ who eventually would become the iconic force behind Atlanta's crunk sound. Jonathan Smith, aka Lil Jon, put his stamp on the label through a series of street releases known as the So So Def Bass All-Stars, which brought local bass music vets Raheem the Dream, DJ Smurf, and Playa Poncho together on one project.
Dupri: I met Lil Jon at this nightclub that used to be downtown called the Phoenix. He was DJing there. It was the only club that would let me in, 'cause I was like 19. They'd let me park my car out front and feel like I was cool. Security would walk me into the club and I used to always go holler at the DJ. When I started the label, we had a lot of positions we needed to fill. When it came to A&R, all I could think about was Lil Jon, because he was the person in the clubs. He knew people, DJs knew him. I had to hire him. I was telling Lil Jon we should start a project, and that he should do something he wanted to do. He recruited DJ Smurf, Shawty Redd, Playa Poncho, and all these people and he put together an album. Next thing I know, he brought it into my office and said it was the Bass All-Stars.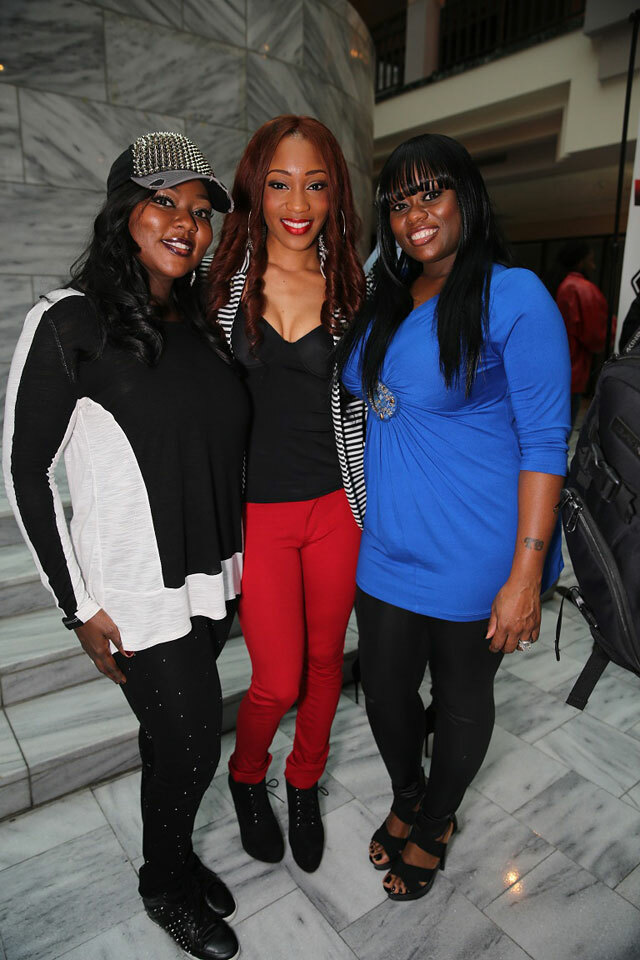 Bone Crusher: I met Jermaine back in '94 through Lil Jon, who was doing A&R for So So Def. One night nearly a decade later, I saw him at this club called Levels - it's gone now, but it was across from Hard Rock Café - and I had my record with me, "Never Scared." I gave him the record, and this is when he was doing "So So Def Radio" on V-103. The next thing I know my homeboy called and said, "They're blowing you up! They're playing 'Never Scared' back to back!'" Jermaine was on the radio saying, "This is going to be the biggest record ever! It's going to change history," and he was right. That was the beginning of the takeover for the South, and making music the way it's done now.
Dupri: Kandi from Xscape introduced me to Jagged Edge in 1996. Each one of them had a different sound. I thought about what I wanted each group to sound like — I wanted them all to be different. I wanted to be untraceable. I tried various things and it would always just form itself. I was writing and producing all the songs, or the majority of them. The artists would come in and if they wanted to change stuff, they would.
Throughout all those years, So So Def was a label, not just a production company. I don't even know when the billboard went up. One day we were just talking about how Motown had a billboard up in Detroit a long time ago and we decided we should get one, too. Motown was a model for me, 100 percent.
So So Def's signature act, and Dupri's career-defining protégé, would be a kid from Ohio who got his start in the business as a preteen, much like Dupri, Discovered by Snoop Dogg after rapping on stage, Shad Moss was given the name Lil Bow Wow. More than just a producer, Dupri became his mentor and molded him into a child star who debuted in 2000 at age 13 with the double-platinum-selling Beware of Dog before continuing a lasting career of pop-rap, film acting, and television success.
Mauldin: So So Def was definitely built in the image of Motown, young America, young music, it was always that. [Dupri] became known for being kind of an idolmaker and a craftmaker of other people's talents. Being able to just groom them. So whether it was Usher at 16 years old, or whether it was Bow Wow, whether it was Kris Kross, Jermaine would bring them into his studio or into his house and they would damn near live with him, so that part of their records were always made by him really living their life and rolling with them. That's, why to this day, if you go to the studio, instead of walking in and seeing Jermaine in the studio, you might find him sitting in front of a video game. 'Cause his thing is, he's still young at heart. That's what's made him unique. He builds it from scratch. With every artist, he spends the time, gets to know that artist, breathes them, knows what they're talking about, understands them. By him being a songwriter, too, he helps them tell their story.
In the aughts, Dupri began working as an executive for Virgin Records and Island Def Jam. he transitioned away from grooming and packaging artists from scratch to producing Billboard hits for well-established artists such as Usher (Confessions) and Mariah Carey ("We Belong Together"). But the two albums he executive produced for then-girlfriend Janet Jackson (20 Y.O. and Discipline) failed to garner the commercial success of her earlier records. As for So So Def, after the initial success of Lil Bow Wow, Dupri began signing a mix of street-level newcomers and independent artists including J-Kwon, Dem Franchize Boyz, YoungBloodZ, and soul revivalist Anthony Hamilton.
Mauldin: After breaking away from Sony Music [around the turn of the millennium], that was a hard time for him because he had to leave all those acts behind: Jagged Edge, Xscape. Sony had way more money than we did, so he had to leave those acts. And I think at that point in time it kinda changed his whole mind-set. However, that's where Confessions came. That's where he started working on other artists, artists that he'd already dealt with, including Mariah Carey, but Jermaine's platform continued to rise and he got away from doing the kid acts. I think he felt like over the years that people always felt like, "Man, can he actually have the same success [with grown-ups]?" So I think for him, proving that he could take an act already established and make them bigger than what they were before, or make songs bigger than what they were before, was a real important threshold for him. And he had to get through that.
Dupri: I'm super-young at heart. I gravitate to youth, and in the music business, you have a longer clock if you deal with younger people. Bow Wow's career started at 12, and he's 25 now. He'll have a longer career than me. The younger you are when you start, if you get it right, your career can be way longer. I built my company on youth. The youth always know. If you're around a bunch of young people, they're gonna give you a notion of what's next, what you should focus on. They're gonna keep it young.