No. 2 Pastor Billy Ball: Can't stop homosexuality
Despite a strategic messaging campaign, Billy Ball isn't connecting with gay Atlantans.
Once a year, Billy Ball and several God-fearing men venture to Midtown Atlanta to spread the good word.
Inflammatory signs in hand, the men stand at 10th Street and Piedmont Drive and try to communicate with pedestrians and motorists in the gay-friendly neighborhood. During Pride weekend, they warned gay festival-goers that their three options are hell, AIDS or salvation.
And for some reason, people ignore him, argue with him, or as Ball claims one did on Oct. 31, spit on him.
"Fuck that shit," says a tattooed motorist, flipping off Ball. "Y'all are sick," says a gay man walking to Blake's.
The pastor of Newnan's Faith Baptist Church says that, as a Christian, he has a moral responsibility to warn gay men and women – or "sodomites" and "faggots," as he calls them – to renounce their ways and accept Christianity.
But his sales pitch hasn't been working. No one's connected with the message, which Ball says he broadcasts because wants to save people from eternal damnation. When a passing gay man sarcastically compliments the sign and says he'd "like to have some sodomy" with Ball, the burly, deep-voiced street preacher rolls his eyes and shrugs.
"That's uncalled for," he says to CL. "We've been accused that we're queers incognito. What can you say to that?"
When asked if he's considered that there might neither be heaven nor hell, that we all turn to wormfood and that all this is a waste of time, Ball shrugs it off – and asserts that when he stands before God, his outreach efforts will hardly work against him. When asked if he's ever considered softening his message, Ball says he considers his current approach soft.
"There's a major, obvious sin here," Ball says as men dressed in revealing nun outfits walk by. "Adulterers don't have adultery parades. Bank robbers don't have bank robber parades. And liars don't have liar parades."
He says he only does what he does because he cares about people's souls.
"I've got a pretty wife at home, four children, 16 grandchildren who tell me they love me," he says. "I'd much rather be with them, or out hunting a deer and boar."
More By This Writer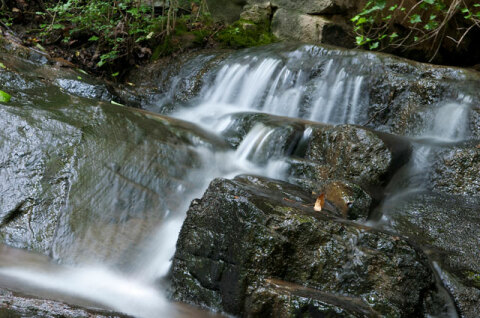 Monday October 21, 2019 03:39 pm EDT
Explore the outdoors and commune with nature without leaving town |
more...
Wednesday January 18, 2017 08:43 pm EST
Guns, health care and some good old-fashioned edumacation |
more...
Wednesday January 18, 2017 11:21 am EST
CL's news editor says farewell and thank you |
more...
Thursday January 12, 2017 06:46 pm EST
Governor taps the oldies to talk about Georgia's present and future |
more...
Tuesday January 10, 2017 05:21 pm EST
Plus, a massive redevelopment opportunity awaits in Decatur |
more...
Search for more by Thomas Wheatley