CL RECOMMENDS
USER SUBMITTED
Job Fair for "Yayoi Kusama: Infinity Mirrors" at the High Museum of Art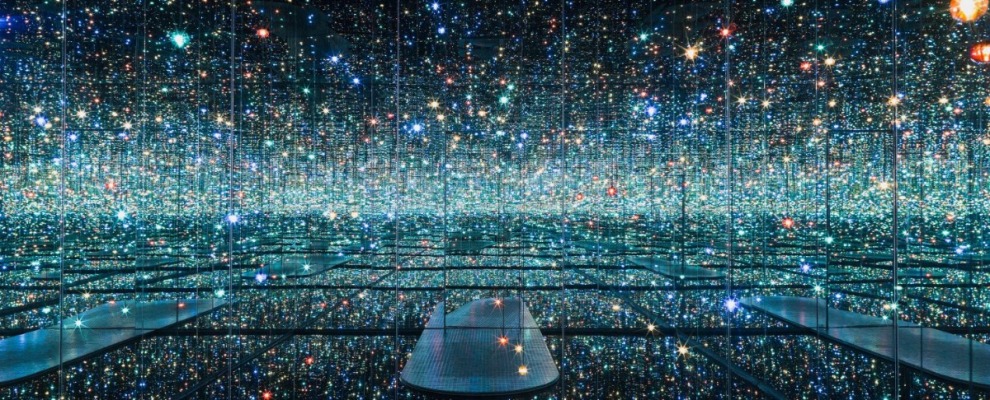 Monday September 24, 2018 10:00 am EDT
Cost: Free
From the venue:
The touring exhibition "Yayoi Kusama: Infinity Mirrors" has been referred to as the "Hamilton" of the art world. Previously sold out in cities from Washington, D.C., to Toronto to Cleveland, the captivating show is finally making its way to the last stop on its multi-city tour at the High Museum of Art. To accommodate large crowds, the High is hiring 40–50 temporary staff to assist in the Guest Relations and Retail Operations departments during the exhibition, which runs from Nov. 18, 2018, through Feb. 17, 2019. Job Fair Dates
Sept. 24, 2018, from 10 a.m. to 4 p.m. – Pre-screened applicants only
Sept. 25–26, 2018, from 10 a.m. to 2 p.m. – Walk-ins welcome
New employees will start on Oct. 29, 2018, and will work until Feb. 17, 2019.
More information
The Other 4 Things To Do Today
Wednesday December 8, 2021 08:00 pm EST
Carving out a genre-defying space for themselves in our musical landscape, Elder Island captivate with shapeshifting songs. The trio's sound cherry-picks and transforms elements from genres as diverse as electronica, indie, pop and neo-soul. The result is a web of sound that threads poetic lyricism ... [
click here for more
]
Wednesday December 8, 2021 05:30 pm EST
CONTRAPUNTO - Contemporary Latin American Artist Collective. Jorge Arcos | Pedro Fuertes | Catalina Gomez-Beuth | Dora Lopez | Carlos Solis | Melvin Toledo Rosa Obregon | Carla Contreras. CAROL CHRISTIE A Retrospective | FOX GRADIN Aura: Mentors and Muses | MALI REGAN A Life Well Travelled...and Pai... [
click here for more
]
Wednesday December 8, 2021 12:00 pm EST
Experience more than 140 works by the internationally renowned and anonymous Banksy, who is regarded as one of the most valuable and talked about artists of our time. The exhibition presented by SEE Global Entertainment includes original artworks, prints, photos, sculptures, digital installations, m... [
click here for more
]
Wednesday December 8, 2021 05:00 pm EST
While plenty of the show's fan-favorite features will return, guests can expect new twists, including a colorful Glowing Grove along the Flower Walk, oversized flowers leading to Ice Goddess and several lighted sculptures from the 2021 summer exhibition SUPERnatural: Glass Art by Jason Gamrath. [
click here for more
]
Wednesday December 8, 2021 08:00 pm EST
Tab Benoit's Swampland Jam - Tab Benoit, one of music's most enduring and masterful blues and roots performers - and an authority on Louisiana music and culture - leads an all star band featuring three giants of Louisiana Roots Music - Big Chief Monk Boudreaux, Johnny Sansone, and Waylon Thibodeaux.... [
click here for more
]