Atlanta Dogwood Festival 2023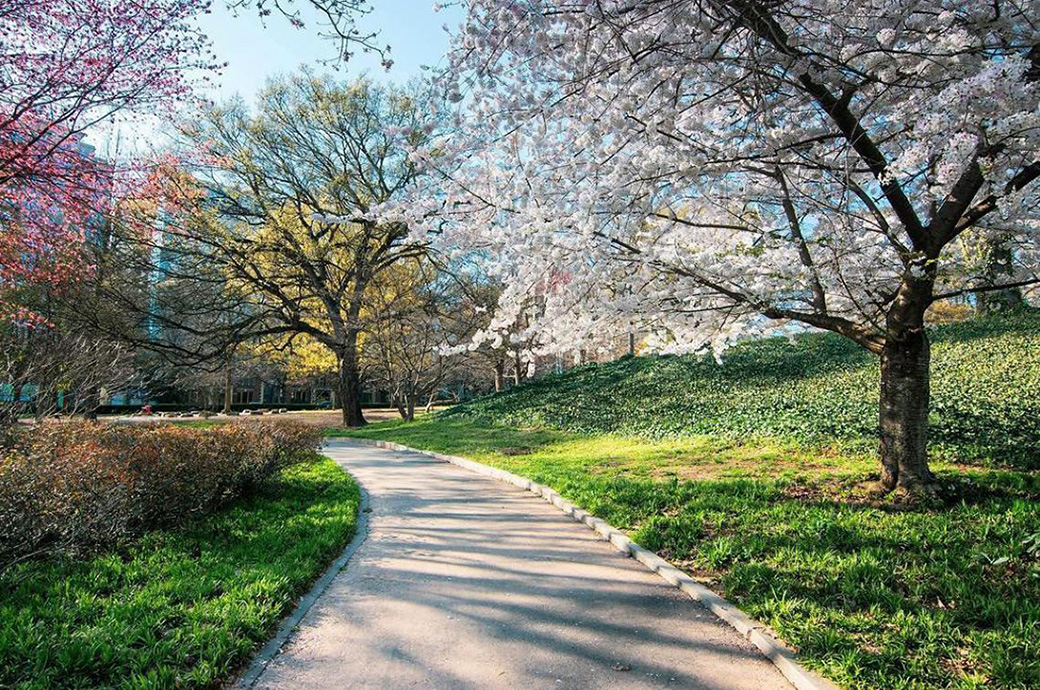 Atlanta Dogwood Festival - Piedmont Park in the Spring
---
---
The Atlanta Dogwood Festival 2023
Every spring, the Atlanta Dogwood Festival in Piedmont Park honors the warmer weather with performances, art booths, kiddie rides, snacks from local restaurants, and thousands upon thousands upon thousands of cabin-fevered Atlantans.
Friday April 14, 2023 10:46 AM EDT
April 14-16, 2023 at Piedmont Park |
more...
---
About the Dogwood Festival

The first Dogwood Festival took place April 19, 1936. The founder of Rich's department store, Walter Rich, was the visionary behind the week-long event.
Largely due to the popularity of the festival, the Dogwood Tree is connected to the City of Atlanta in a similar way that the Cherry Blossom is identified with Washington DC. The Dogwood grows mainly in the Southeast US, the Atlantic Seaboard and the MidWest.
Is the Dogwood Worthy of Its Own Festival?
Creative Loafing's Jeff Slate asks residents:

Ric: "Definitely. When something can bring attention to nature, it's a good thing. And they are beautiful, they're beautiful trees. They're kind of like the cherry blossoms in Japan. They only come a certain time of year, so you might as well enjoy them. The white blossom is different and really stands out in the midst of everyday green, pink and yellow. I'm not a botanist, but a beautiful flower is a beautiful flower. I'm new to Georgia and I've never seen a dogwood until I came here. It is a gorgeous tree and flower."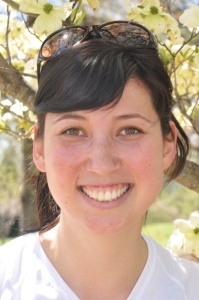 Gina: If there was an impressive display of them at Piedmont Park, then yes. But I'm from D.C, and the cherry blossoms are always so breathtaking and beautiful. The park here is lacking dogwood trees. It's kind of silly to name it the Dogwood Festival when you only have five dogwood trees. In D.C. people go to see the cherry blossoms. It's impressive. There are cherry blossoms! But here, call it a spring festival or something, so you don't have any expectations of seeing beautiful dogwoods. Or plant some more dogwood trees.

Rosalyn: Yes. It's a initial sign of spring. It's symbolic of Christianity. It was the tree that was used for Jesus to be nailed to the cross, and the flower heavily resembles the cross. My parents and grandparents would always show them to us and explained to us what they meant. It's the first tree I learned about. There's a lot of sentimental value, especially for this area because it's the Bible Belt. The white is a symbol of purity. Most people, if they know their history, know what the dogwood symbolizes. And when you see them, they are just so beautiful.
Atlanta Dogwood Festival 2018 Video
News About the Dogwood Festival
Past Coverage
---
Atlanta Dogwood Festival 2023 at Piedmont Park - April 14-16th