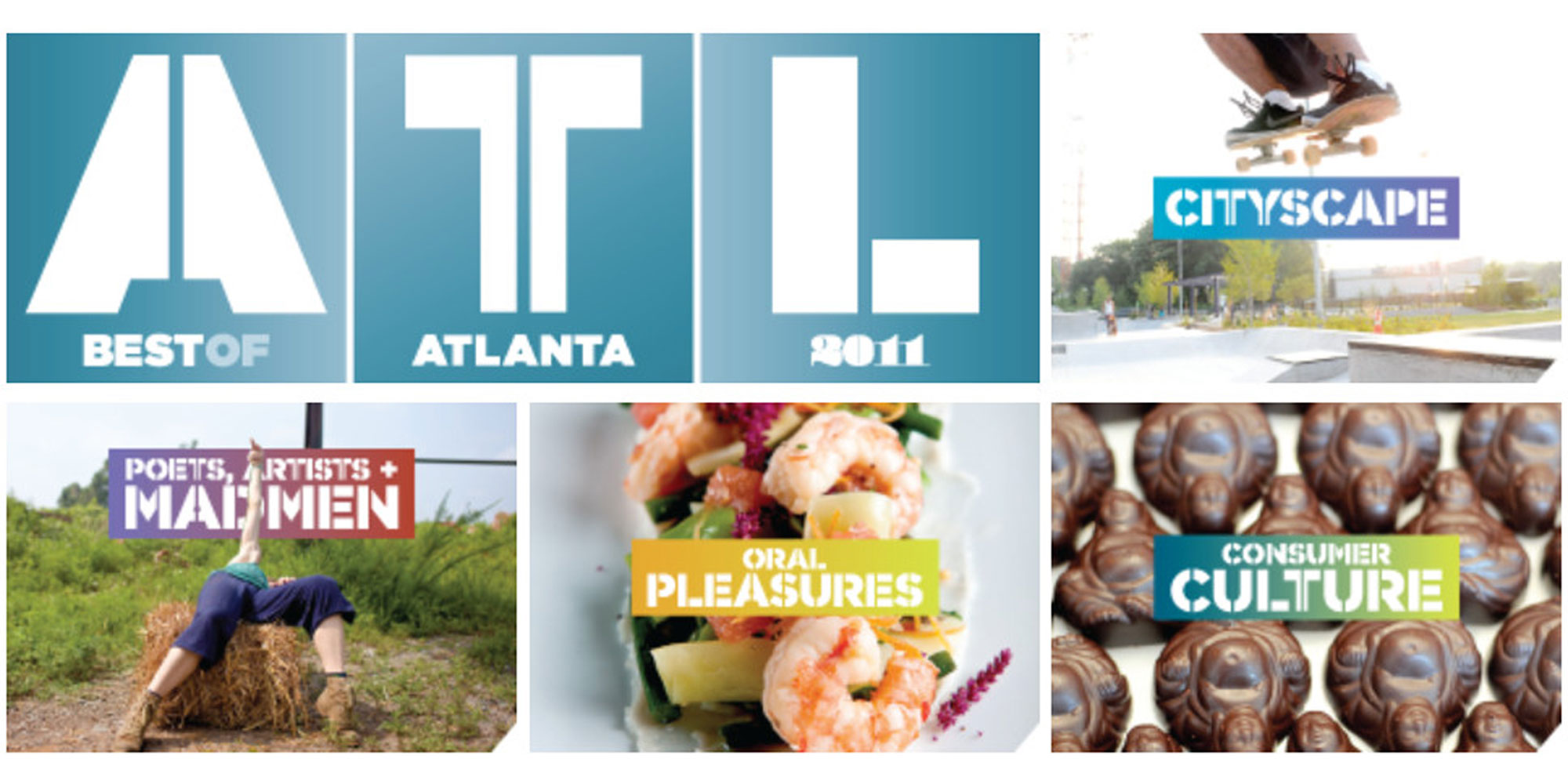 2011
It all begins with a meeting. A long meeting between a group of strong-minded journalists wrestling with the impossible question: What were the best things about Atlanta this year?
Atlanta confounded us, surprised and excited us over the last year, but what's best about the city isn't an easy question to answer. What makes a person, place or thing worthy of CL's highest honor? Did it transform the way we live? Did it change the scene it emerged from? How do we weigh the hype of mainstream bands against the lonesome howl of a guy singing in a tunnel? And what actually defines a "best restaurant"?
It's a grueling, months-long process, but a rewarding one because it gives us a chance to pause and reflect on all the things we love about Atlanta.
This is the year of the cocktail, the year Atlanta's indie dance scene came into its own. The Atlanta Beltline finally took shape this year, and the city's nightlife made a fresh comeback. Our farmers markets expanded and improved and we're now home to world-class chocolate. And did you know there's a goat-themed bed-and-breakfast in Grant Park?!
With all of that in mind, our conversations over the last few months have been heated, enthusiastic and delirious thanks to sleep-deprivation. But this is our special burden to bear — how to do justice to the sweet morphing beast that is Atlanta. (Term borrowed from Dashboard Co-op).
We ate, we drank, we partied. We went to countless shows and listened to countless albums. We scoured galleries, shops, streets and parks to come up with this list of the best of the best of what Atlanta has to offer. It's obvious you've done the same — a record-breaking 10,393 votes for Readers Picks were cast in 2011. As always, our readers have proven themselves to be engaged, knowledgeable and passionate about this city.
We're thrilled to finally be able to pass on the months of debate, late nights and tireless exploration. We look forward to toasting the winners with you at this year's Best of Atlanta party. Lord knows we need a drink.
— — Debbie Michaud and Besha Rodell


Browse by Category