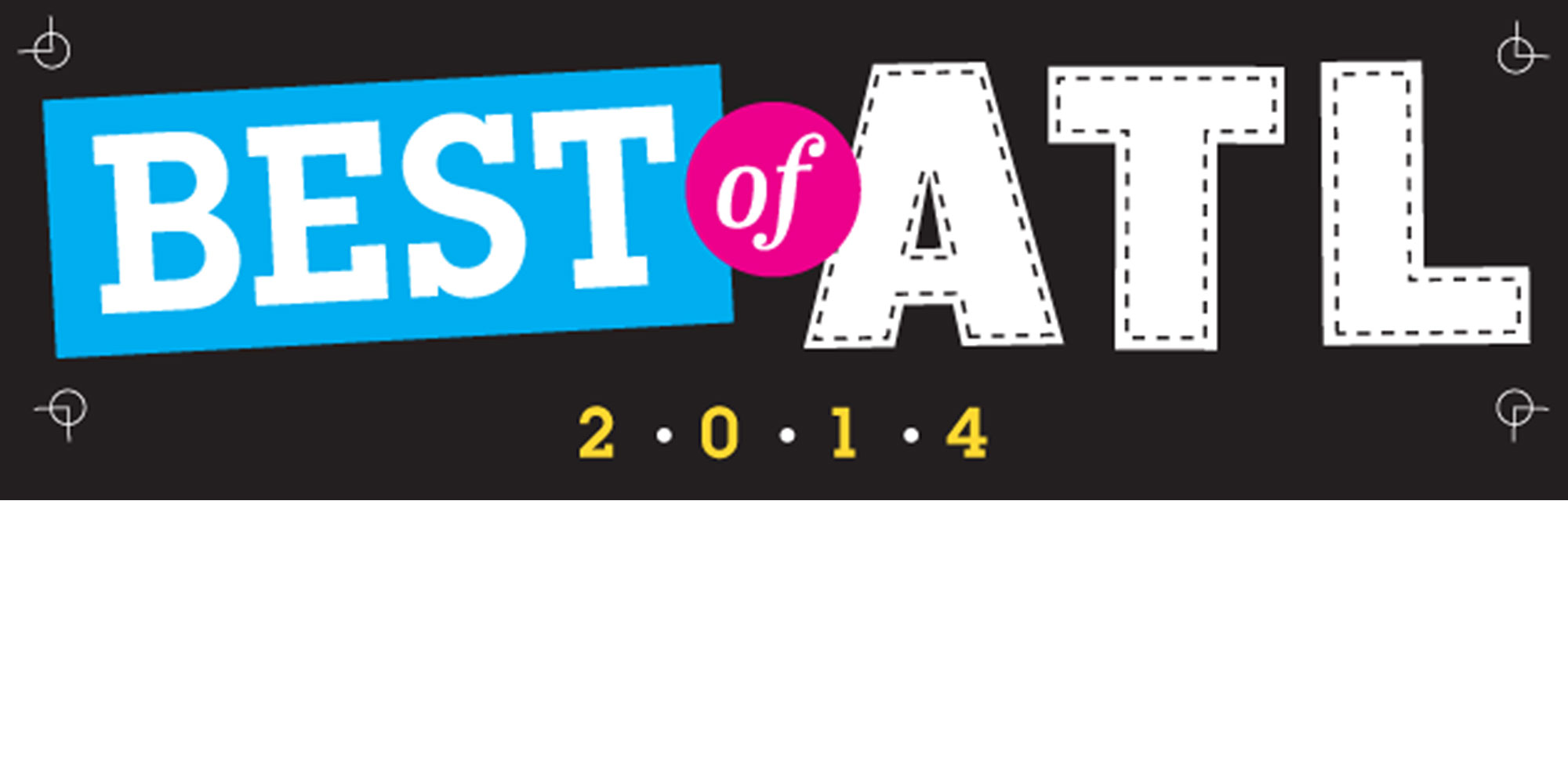 2014
It's often the job of a journalist to be backstage. We get to talk to the bands and the authors, meet the politicians, the entrepreneurs, and the actors. We're allowed peeks inside artist studios and get to cook with talented chefs in their homes so that we may report on them and write stories. For this year's Best of Atlanta, we're taking you with us behind the scenes.
For the first time in years, Creative Loafing decided to give its Best of Atlanta issue a theme: Backstage. With the exception of our 40th-anniversary issue in 2012, we have allowed the simple idea of "the best" to drive our annual celebration of the city. That's still true for our 2014 edition, but we opted for a theme this year because we thought it would be fun. And that's as good a reason as any to do something.
We designed two new features specifically around the idea of backstage. Behind every Best of Atlanta winner is someone doing hard, often unnoticed work. Yes, ATL has the world's busiest airport, but who's working around the clock to make sure things move smoothly? Sure, Killer Mike's got a successful barbershop, but who's running the show in Atlanta while he's performing shows on the road? Our "Backstage with ..." profiles in each section spotlight the personalities getting the jobs done. We also dissected five Critics Picks — one from each section — to reveal the moving parts of Best of Atlanta winners. Ever wonder what makes a cool zine, a legendary veggie plate, or a top-notch tattoo shop? We'll show you.
Our Best of Atlanta Trophy Case welcomes eight new inductees to the ranks of Atlanta greats this year.
Creative Loafing's Best of Atlanta party returns to the Goat Farm Wed., Sept. 24. It's a fitting reunion given the issue's theme and the arts center's efforts to support creative thinking and tinkering. Hosted by D.R.E.S. tha BEATnik, the party includes Reptar, Man or Astro-Man?, Little Tybee, Two-9, and All Vinyl Everything in its lineup. Also there'll be an art installation by Nikki Starz, a performance by Brigitte Bidet of Legendary Children, and free food from Bhojanic, Waffle House, Community Q, NaanStop, the General Muir, and more. Tickets are $20 in advance, $25 at the door, or $50 for VIP passes, which include additional nibbles and signature Larceny bourbon cocktails from the Pinewood.
We hope you have as much fun digging into this year's Best of Atlanta as we had m__aking it.
— Debbie Michaud, Editor


Browse by Category