Sivas Hookah Lounge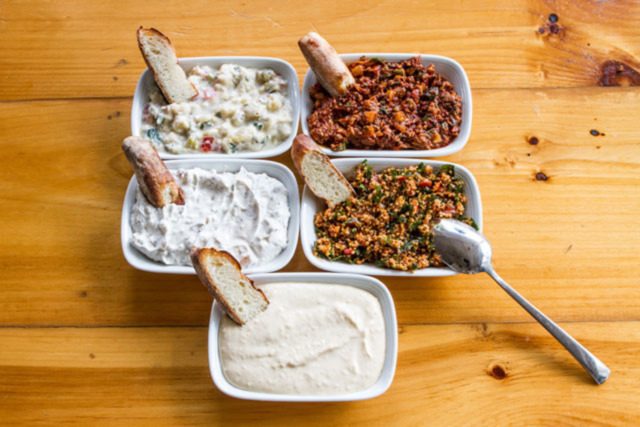 From the curb, Sivas looks like a historic Victorian house at the intersection of Juniper and Fifth streets. The menu features Turkish cuisine and is divided into hot and cold mezes, sandwiches and entrees.
Wednesday May 14, 2014 08:00 PM EDT
Allow Go Eat Give to take you on a journey through Turkey right here in Atlanta. Join us and hear keynote speaker Dr. Mustafa Sahin (Atlantic Institute), meet other globally minded Atlantans, and explore Turkish culture. Ticket includes family style dinner, speaker and entertainment. Cash bar. Free ... [
click here for more
]
794 Juniper St. N.E.
Atlanta
,
GA
30308
(404) 343-6783
sivasmidtown.com
Bar or Pub
Hours
Monday: 12:00 PM – 2:45 AM
Tuesday: 12:00 PM – 2:45 AM
Wednesday: 12:00 PM – 2:45 AM
Thursday: 12:00 PM – 2:45 AM
Friday: 12:00 PM – 2:45 AM
Saturday: 12:00 PM – 2:45 AM
Sunday: 12:00 PM – 12:00 AM