Historic Fourth Ward Skatepark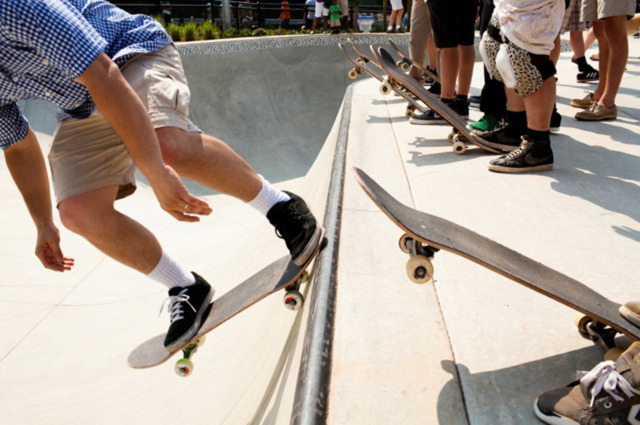 Atlanta's first public skate park was christened by the legendary Tony Hawk, who awarded $25,000 toward the project's completion. This section of Historic Fourth Ward Park also includes practice fields.
Sunday April 7, 2019 07:00 pm EDT
Wind down your day with a relaxing yoga session at the Old 4th Ward Skatepark, King of Pops free Sunday yoga sessions are returning this April. This open-to-the-public yoga class features the one and only Siha, who will guide you through an enlightening yoga journey as the sun sets. After the workou...
Cost: Free
Saturday February 2, 2019 12:00 pm EST
Categories: Charity The Three Piece Suit Football Charity Festival, Atlanta's longest-running Big Game weekend event, features a picture-worthy game of tackle football played by men and women wearing three-piece suits! The fun-for-all-ages festival also features live music from local Atlanta artist...
Cost: Free
830 Willoughby Way N.E.
Atlanta
,
GA
30312
(404) 590-7275
h4wpc.com
array(0) {
}

Hours
Monday: 6:00 AM – 11:00 PM
Tuesday: 6:00 AM – 11:00 PM
Wednesday: 6:00 AM – 11:00 PM
Thursday: 6:00 AM – 11:00 PM
Friday: 6:00 AM – 11:00 PM
Saturday: 6:00 AM – 11:00 PM
Sunday: 6:00 AM – 11:00 PM