Zesto - Little Five Points
A good alternative to greasy fast foods, Zesto offers healthier meals, such as a perfectly cooked tuna steak. Fresh salads also distance the restaurant from other fast food joints. The popular Greek salad comes with mouth-watering feta, pepperoncini and black olives. If you want more fat in your diet, try their heavenly soft-serve ice cream or the typical fast food fare of burgers and fries.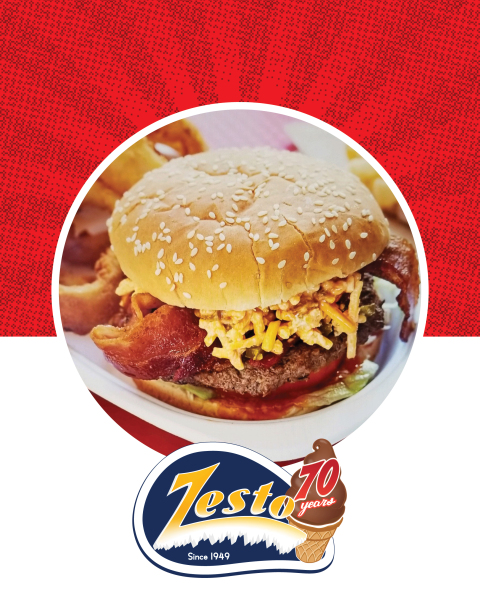 Zesto Drive-Ins
Little 5 Points Zesto's Spicy 70th Steakburger featuring "Palmetto Cheese" with jalapenos, Bacon, Williamson Bros. BBQ sauce, lettuce, tomato and extra jalapenos!
377 Moreland Avenue, NE Atlanta, GA 30307
|
more...
377 Moreland Ave. N.E.
Atlanta
,
GA
30307
(404) 523-1973
zestoatlanta.com
Restaurant
COVID-19