Flying Biscuit Cafe - Candler Park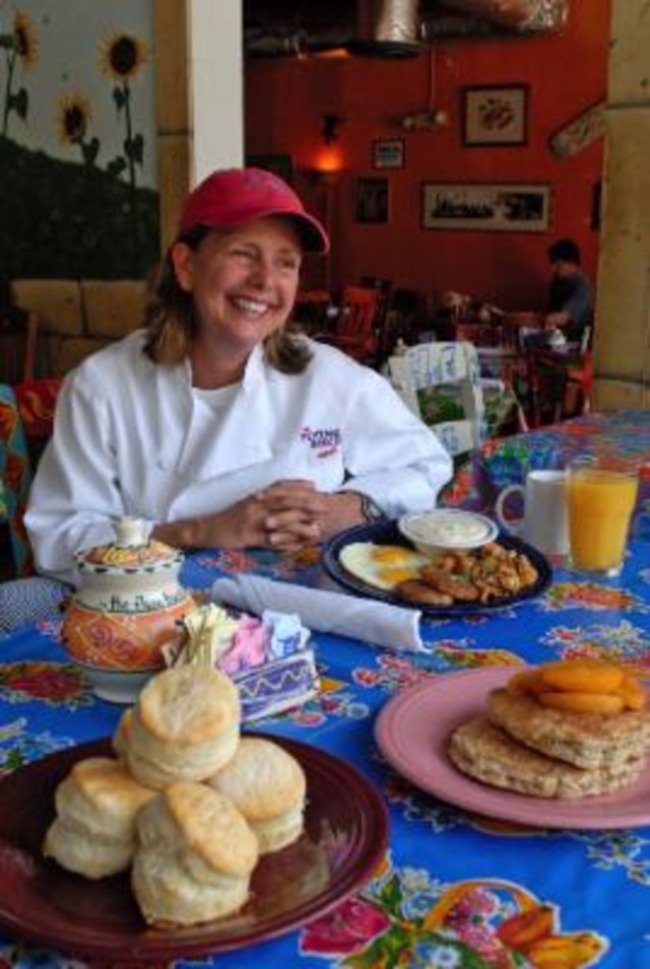 No Southern breakfast is complete without biscuits, but the Flying Biscuit has made the biscuit — cakey, oversized and with a touch of buttermilk — the cornerstone of all its meals, even its lunch menu items and dinner entrees. Next door to the restaurant, there's a small to-go shop that's always crowded where you can get your biscuits, sold by the dozen, to go with your morning coffee. Street and lot parking available.
Monday May 18, 2015 08:00 PM EDT
To show its appreciation of the local community, the Flying Biscuit of Candler Park is hosting a celebration open to the public with raffles, free merchandise, cake, and more. [
click here for more
]
1655 McLendon Ave. N.E.
Atlanta
,
GA
30307
(404) 687-8888
flyingbiscuit.com
Restaurant, Breakfast
Hours
Monday: 8:00 AM – 4:00 PM
Tuesday: 8:00 AM – 4:00 PM
Wednesday: 8:00 AM – 4:00 PM
Thursday: 8:00 AM – 4:00 PM
Friday: 8:00 AM – 5:00 PM
Saturday: 8:00 AM – 5:00 PM
Sunday: 8:00 AM – 5:00 PM