Highland Bakery - Old Fourth Ward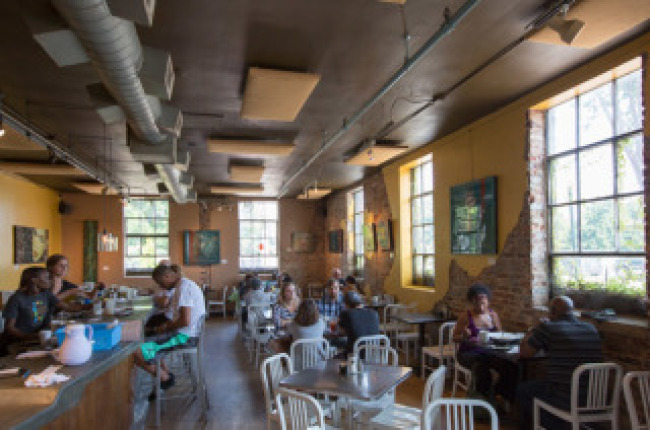 Milling its own flour from chemical-free grain is the cornerstone to this bakery's success. With signature whole-grain breads (white breads are available on request), you can stop worrying about preservatives in your food when you dive into an egg-and-cheese breakfast sandwich or one of the seven lunch sandwiches. Also a comfort to any Southerner's heart, grits served here are stone-ground on the premises and can be bought to take home.
Thursday April 26, 2012 08:00 pm EDT
Enjoy a guided wine tasting, mingle with friends, hors d'oeuvres from Highland Bakery, all while supporting the mission, vision, & programs of Charis Circle. Door prizes and raffles and special entertainment will enhance the fun!
Cost: $30-$40
Hours
Monday: 7:30 AM – 3:00 PM
Tuesday: 7:30 AM – 3:00 PM
Wednesday: 7:30 AM – 3:00 PM
Thursday: 7:30 AM – 3:00 PM
Friday: 7:30 AM – 3:00 PM
Saturday: 7:30 AM – 3:00 PM
Sunday: 7:30 AM – 3:00 PM