Olde Blind Dog Irish Pub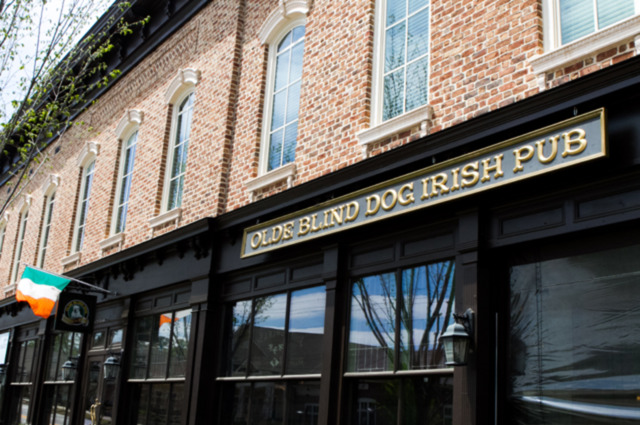 Heavy stone and wood decor anchor this Crabapple jewel that regularly hosts local Irish and Scottish musicians. As you'd expect from an Irish pub, the drinks flow freely and heavy bar food plays up the traditional atmosphere. Slip into a cozy "snug" to mull over your drink in peace, or join the party during frequent weekend special events.
Monday March 16, 2015 08:00 pm EDT
Celebrate early with Olde Blind Dog Pub on Saturday. Enjoy drink specials, live entertainment, and authentic Irish fare. Event time varies depending on location.
Cost:
12650 Crabapple Road
Milton
,
GA
30004
(678) 624-1090
oldeblinddog.com
Bar or Pub
Hours
Monday: 11:00 AM – 11:00 PM
Tuesday: 11:00 AM – 12:00 AM
Wednesday: 11:00 AM – 12:00 AM
Thursday: 11:00 AM – 12:00 AM
Friday: 11:00 AM – 2:00 AM
Saturday: 11:00 AM – 2:00 AM
Sunday: 11:00 AM – 10:00 PM