pb&j gallery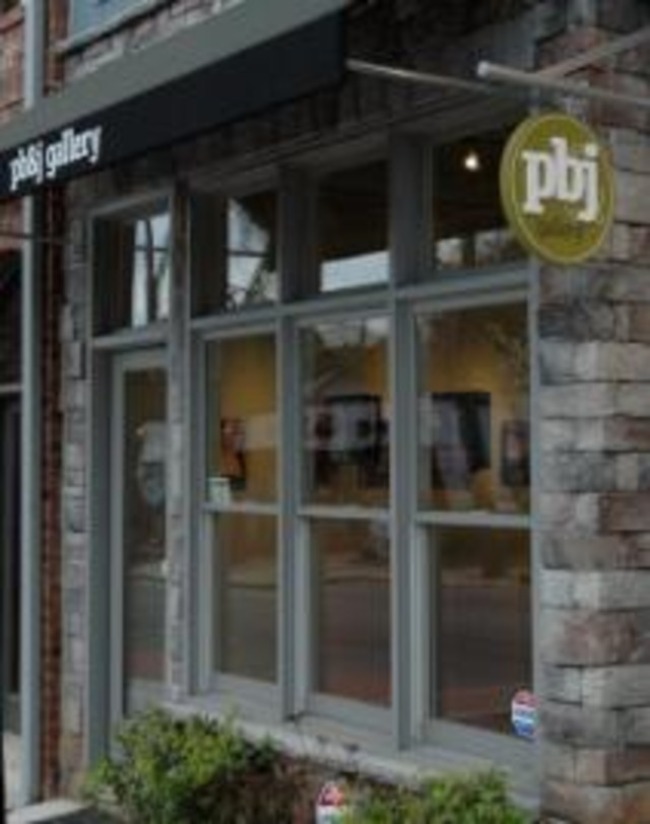 Call: (404) 606-1856 or visit
pbj
PB&J aims to be an "affordable, contemporary gallery for the emerging collector." Its home in Kirkwood Station adds to that approachable premise. Owner and local photographer Bob Burkhardt captures images ranging from land- and seascapes to floral and figurative subjects. Jack Simonetta features his painting, collage and sculpture. The gallery has recently incorporated work by artists including Houston painters Susan Provost Dubois and Mahnaz Ettehadieh, Atlanta illustrator/graphic designer Tom Burns, and French art and fashion photographer Rohn Meijer.
Friday October 19, 2012 08:00 pm EDT
In conjunction with Atlanta Celebrates Photography, pb&j gallery presents NINE: Frames of Reference. This exhibition showcases nine talented local and national photographers spanning diverse fields, specialties and subject matter. Styles range from more traditional representational imagery t...
Cost: $0.00
Friday June 8, 2012 08:00 pm EDT
Join us for an exhibition featuring one of Atlanta's favorite destinations, Piedmont Park. Bob Burkhardt has been shooting the park for several years and this will be the first collective showing of this work. Bob is especially known for his moody shots of the park shrouded in fog. Rob Simmons puts ...
Cost: $0.00
Friday April 6, 2012 08:00 pm EDT
Anne Bagby, Alex Darling, Keith Rosemond II, Jack SimonettaSojourn is defined as dwelling for a time, tarrying as a traveler in a foreign land, living in a place as a temporary resident or as a stranger, not considering the place as a permanent habitation. All of which makes Sojourn a fitting title ...
Cost: $0.00