Sokongdong Tofu House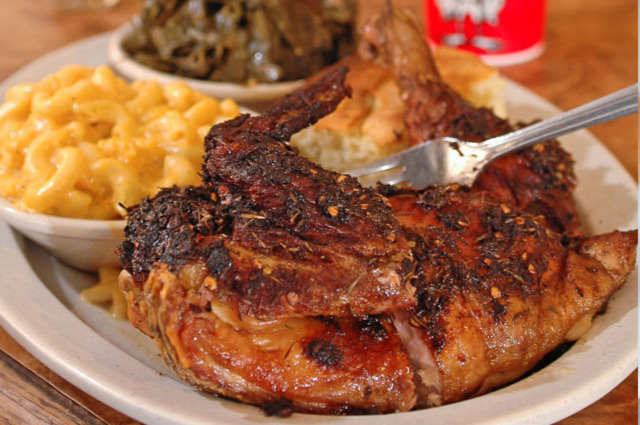 Forget one-dimensional soups when you are sick. Your body needs a jolt, and a bubbling pot of Korean tofu soup from this tofu house — the kimchee style in particular — is just what the doctor ordered. After a parade of panchan (including one of those little fried fish), the waitress rolls out a cart holding midnight black cast iron bowls perched on tiny wooden coasters. Due to the intense heat of the vessel, the soup bubbles and spurts in front of you — too hot to eat even though you know you want to dive in. Take the time to crack a raw egg into the red liquid and watch it cook while the dish reaches a more manageable temperature. Then dig in to the mounds of silken tofu, zucchini and other vegetables as the red broth burns away all that ails you.
5280 Buford Highway N.E.
Atlanta
,
GA
30340
(678) 205-0555
sokongdongtofuhouse.com
array(1) {
  [0]=>
  string(3) "113"
}

Restaurant
Hours
Monday: 10:30 AM – 10:00 PM
Tuesday: 10:30 AM – 10:00 PM
Wednesday: 10:30 AM – 10:00 PM
Thursday: 10:30 AM – 10:00 PM
Friday: 10:30 AM – 11:00 PM
Saturday: 10:30 AM – 11:00 PM
Sunday: 10:30 AM – 10:00 PM