Just Good Clean Cookin, Granola and Snack, and Cookie Company
We are a baking and cooking company that provides good, clean products and cooking for you and your family. Our mission statement and motto: "Consistency over time, under pressure". It doesn't get any better than this! Try all our delicious products or services:
Oats and honey granola; Oats, honey, seeds, and raisins granola; Dark Chocolate Island Coconut granola; Just A Little Kick at The End Snack Mix; Oatmeal Raisin Sensations; Gluten Free Granola; and Oats in the Raw
Check out our menu on our website and transform your meal into something awesome and delicious!
Enjoy our Personal Chef Services in your own home or let us drop it off to you!
Does your workout need a boost? Talk to us about our Nutritional and Wellness coaching. It's a little different, but very effective
We do not use meat in our vegetables and no additives or preservatives in our cooking or baked goods
Locally prepared Dark Chocolate Granola - Our 4oz makes Awesome Stocking Stuffers! |
more...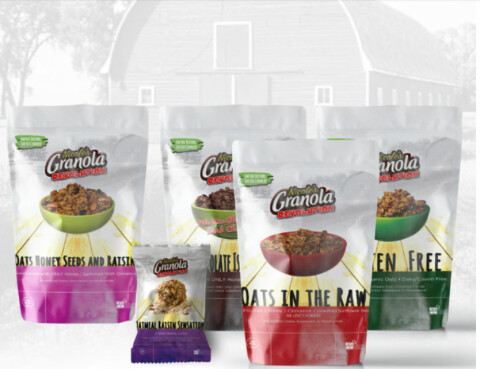 Enjoy Four 4oz granola packs and One 1 ounce cookie for $27.99 |
more...