Taylor'd Bar-B-Q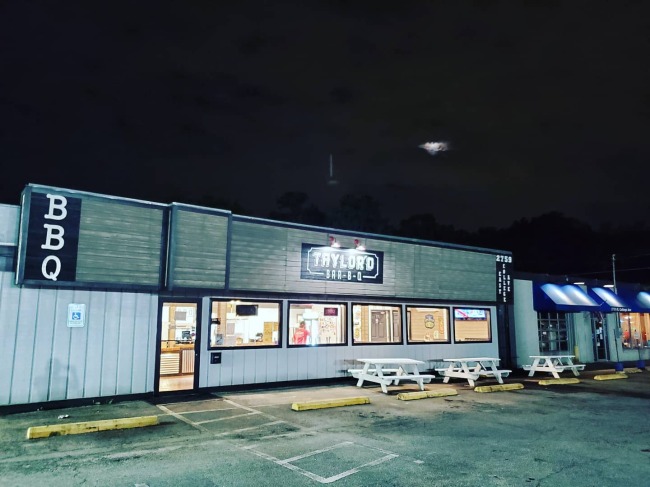 The Taylor'd Bar-B-Q team was originally formed to win local Atlanta barbecue competitions back in 2010. After a few successful years in the barbecue circuit, cooking for the public became more appealing and our crew decided to focus more on local festivals and catering. In 2017, the former Mobetta Wings restaurant became available for lease–and we took on the task of remodeling the space. Little did we know the curveballs that this 1950's building would throw at us. After a lengthy buildout, including the new construction of a smokehouse, Taylor'd Bar-B-Q proudly opened our doors to the public on July 17th 2020.
Burger:
Double smash burger with pimento cheese, smoked onion Jameson Jam, bacon, lettuce, tomato on a garlic butter toasted brioche bun. Side: Choice of waffle fries or tater tots
Service options:
Dine-in Curbside Service Delivery
Delivery apps: Door Dash
|
more...
Hours
Monday: 11:00 AM – 8:00 PM
Tuesday: 11:00 AM – 8:00 PM
Wednesday: 11:00 AM – 8:00 PM
Thursday: 11:00 AM – 8:00 PM
Friday: 11:00 AM – 8:00 PM
Saturday: 11:00 AM – 8:00 PM
Sunday: 11:00 AM – 8:00 PM