See our
guide to COVID-19 in Atlanta
(this page last updated ) Call for updated hours
Anna's BBQ
Anna's BBQ boasts a lengthy traditional barbecue menu. The comfortable, family friendly atmosphere makes this Kirkwood institution well worth the visit.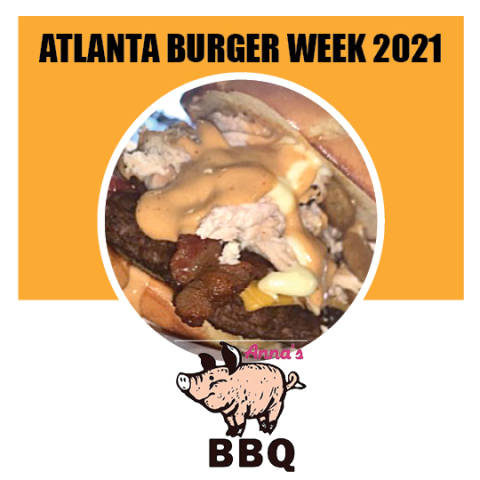 Burger:
Our juicy beef burger topped with cheese, pulled chicken, fried pickles, chipotle ranch and mayo.
Side: Fries
Service options:
Curbside Service Delivery
Delivery Apps: Uber Eats Grub Hub Door Dash Postmates
|
more...
THE BIG PAPA: Juicy beef burger topped with pork sausage, chili, slaw, cheese, grilled onions, pickles, ketchup, mustard, mayo on a buttery bun. |
more...
Hours
Monday: Closed
Tuesday: 12:00 – 6:30 PM
Wednesday: 12:00 – 6:30 PM
Thursday: 12:00 – 6:30 PM
Friday: 12:00 – 6:30 PM
Saturday: 12:00 – 6:30 PM
Sunday: 12:00 – 4:30 PM