Gallery Anderson Smith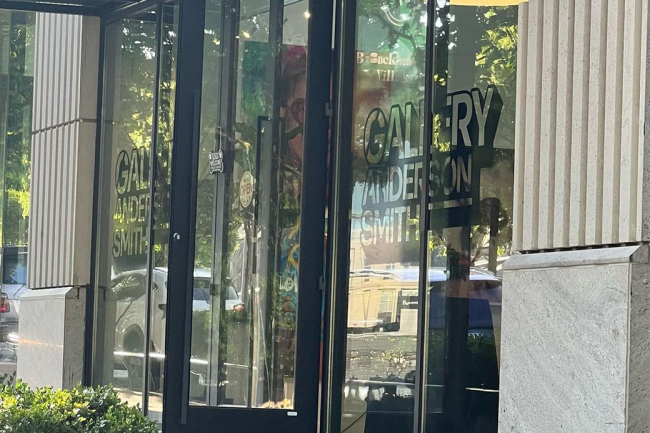 Nestled in the heart of the bustling city, Gallery Anderson Smith stands as a beacon of artistic brilliance and innovation. Founded by the visionary curator, Anderson Smith, this gallery has become a coveted destination for art enthusiasts, collectors, and creators alike.
Sunday December 3, 2023 03:00 PM EST
If for some reason you missed the opening reception of A Solo Exhibition by artist Hopwton St. Clair "The Angle In The Tri," you don't want to miss the closing Artist Talk moderated by Jeremiah Ojo.  This intimate experience will allow you the opportunity to get a glimpse into the brilliance that ... [
click here for more
]
USER SUBMITTED
Saturday November 11, 2023 06:00 PM EST
Gallery Anderson Smith is thrilled to announce the upcoming solo exhibition by the acclaimed intra-disciplinary artist, Hopeton St. Clair. Hopeton St. Clair is a visionary artist known for his remarkable ability to transcend traditional artistic boundaries. His work seamlessly merges various artisti... [
click here for more
]
USER SUBMITTED
Friday October 27, 2023 07:00 PM EDT
Join us for a spooktacular evening of creativity and libations at our Halloween Paint & Sip with Liquor Bottles as the canvas! 
Gallery Anderson Smith- located at 294 Buckhead Avenue Northeast, Atlanta, GA 30305
Get ready to immerse yourself in a lively atmosphere filled with laughter, creativit... [
click here for more
]
USER SUBMITTED
Hours
MON: 11AM - 7PM
TUE - SAT: 11AM - 8PM
SUN: 12PM - 6PM