Mellow Mushroom Sandy Springs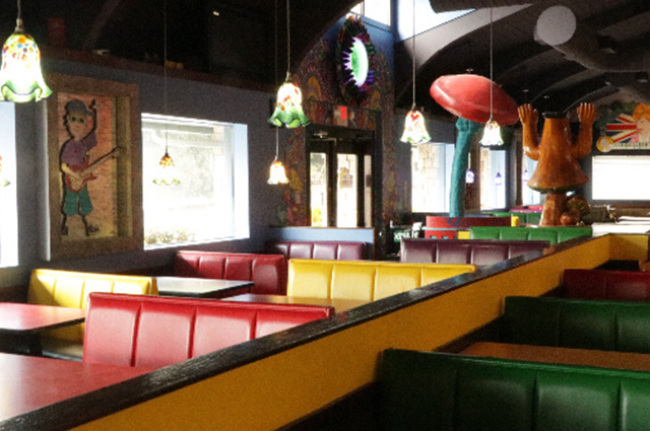 Sandy Springs location of the popular Atlanta based pizza chain.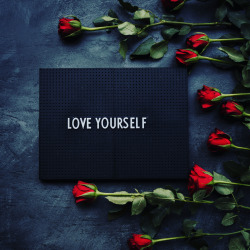 Saturday February 15, 2020 03:00 PM EST
February is the month for Healthy Hearts! This year give the ones you love the Gift of Health, Love and Relaxation! Join us Feb 15th 2020 to celebrate healthy hearts through a Wholistic CBD Lifestyle! CBD massages, door prizes, free product samples and tasty infused treats to enjoy. Special 20%off ... [
click here for more
]
USER SUBMITTED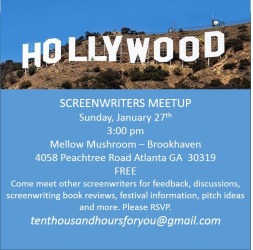 Sunday January 27, 2019 03:00 AM EST
Categories: Screenwriting
Venue: Brookhaven Location Come meet other screenwriters for discussion, feedback, analysis, screenwriting book reviews, festival information, pitch ideas and more. Please R.S.V.P. to tenthousandhoursforyou at gmail.com. This is a free and on-going event.
[
click here for more
]
USER SUBMITTED
Hours
Monday: 11:00 AM – 9:30 PM
Tuesday: 11:00 AM – 9:30 PM
Wednesday: 11:00 AM – 9:30 PM
Thursday: 11:00 AM – 9:30 PM
Friday: 11:00 AM – 10:30 PM
Saturday: 11:00 AM – 10:30 PM
Sunday: 11:00 AM – 9:30 PM