Life after rasslin'
Pro wrestlers ease their way back into civilian life
Imagine the break room at the Hall of Justice. Batman pours a cup of coffee, Superman thumbs through an issue of The Daily Planet, Wonder Woman puts on her lipstick. That's what it was like one night in January 1997, when I was backstage at the sold-out Georgia Dome for a live broadcast of WCW's "Monday Nitro."
Wrestling's popularity was at an all-time high, and I was there to cover the show for a local paper. It was my first behind-the-scenes look at pro wrestling, and watching these larger-than-life characters get ready for a day's work was surreal.
There was Hulk Hogan, his ballooned biceps exposed by a sleeveless shirt, scooping food onto his plate in a buffet line. "The Nature Boy" Ric Flair sat at a table with his legs crossed, nonchalantly reading the newspaper. "The Macho Man" Randy Savage was engaged in an uncharacteristically subdued conversation with an average-looking Joe.
The scenario quickly gave evidence that these over-the-top grapplers were indeed human, and that night I wondered what everyday life must be like for a wrestler. The daily grind, the bumps, the bruises, the endless string of hotel rooms and plane flights. And what about the day they're no longer climbing into the ring?
Wrestling and Atlanta go way back. In the '70s and '80s, live broadcasts of Georgia Championship Wrestling matches were one of TBS Channel 17's programming staples. And when Ted Turner launched World Championship Wrestling in the late '80s, Atlanta became a wrestling hotbed. As a result, the city became a popular home base for many pro wrestlers.
In 2001, big-time wrestling said goodbye to Atlanta. Vince McMahon and the WWE bought WCW. But many wrestlers still call metro Atlanta home. Some are still in the business full time, either working for WWE or various independent promotions, but others semi-retired from the ring and have since joined the world of mere mortals.
Abdullah the Butcher
"The Madman from Sudan," who's actually Canadian, has spent the past 42 years of his life shocking wrestling fans all over the world and scaring them shitless. With his trademark curled-toe wrestling boots and a huge gut hanging over martial arts pants, Abdullah popularized what's now referred to as hardcore wrestling. Using chairs, forks or just about anything else he could get his hands on, Abdullah liked to draw blood in the ring. By the end of his matches, the faces of both he and his opponents would often be covered in what announcer Gordon Solie described as "crimson masks." Creepily, Abdullah never uttered a word on TV, leaving that to a typically loud-mouthed manager.
On this particular afternoon, he's chomping on a cigar and sitting at a table inside Abdullah the Butcher's House of Ribs & Chinese Food, the restaurant he opened nine years ago in Ben Hill. Abdullah doesn't cook, but dreamed for years of opening a place featuring two of his favorite foods — barbecue and egg rolls. Why? "Because I'm different," he says. "When I'm in the ring, I use a fork, a spoon, chopsticks, whatever. So that's why I put the two together."
It's lunch time and customers are beginning to file in. In fact, it's starting to get crowded in the main dining room where the walls are lined with photos of Abdullah and a virtual Who's Who of wrestlers from the past several decades. A large oil painting of the wrestler wearing a suit and cigar in hand hangs behind the cash register. A fan-made diorama of an Abdullah the Butcher action figure standing in a tiny wrestling ring is on display in the corner.
Today, Abdullah's biggest challenge isn't punishing opponents. It's finding good help. Over the years, he's dispatched employees like incompetent tag team partners. He's fired four nephews, his sister and his own son. "If you ain't got the right help, you got nothing going," he says. "Your help can mess you up faster than anything else."
He talks a bit about his next two ventures, a sandwich shop and a clothing store, which he plans to open in the Ben Hill area. But the conversation invariably turns back to wrestling.
He still wrestles about 10 times a month and represents Atlanta-based wrestlers like Iceberg Slim and Ben Peacock overseas. He plans to promote independent wrestling shows in the future.
Abdullah declines to reveal his age, but if you do the math, it's clear he's still dropping elbows while most people his age are probably eligible for the senior's discount at Piccadilly. Wrestling is something he says he'll do until the day he dies. "I can still draw people," he says. "People want to see me. It's like an entertainer. If you give people what they want to see, they'll still come and see you. I don't care if you're 100 as long as you keep producing."
Larry Zbyszko
Larry Zbyszko is a master of the monologue. Over a club sandwich in the bar of a local country club, Zbyszko weaves story after story with the skill of a satirist or stand-up comic. Whether it's about his childhood, his life in the wrestling ring or the culture shock of coming off the road, he never wastes a word. With a sharp wit and edgy sense of humor, he doesn't seem to take life or himself too seriously.
Zbyszko likes to tell the story of a meeting he once had with his high school guidance counselor. When asked what he wanted to be when he grew up, the 130-pound, pimply-faced ninth-grader said he wanted to be a professional wrestler. He vividly remembers the counselor laughing at him, but Zbyszko was dead serious.
Zbyszko started wrestling in the early '70s, and he eventually became a protege of childhood hero Bruno Samartino. Eventually Zbyszko turned "heel" (pro wrestling term for bad guy) and began battling Samartino in an epic student-vs.-teacher feud in the WWWF (now known as the WWE). He became "The Living Legend" and a wrestler fans loved to hate.
In the early '90s while working for WCW, Zbyszko's career evolved into the role of a broadcaster. When wrestling vet Cowboy Bill Watts was brought in to run the WCW, he made it clear he wanted to focus on younger talent. To escape inter-office politics, Zbyszko decided the time was right to get some overdue knee surgery. While recuperating at home and still receiving a WCW paycheck, he was asked to come back and try his hand at announcing. His mic skills so impressed WCW brass that he eventually began making more money as a commentator than he had as a wrestler.
At the height of "Monday Nitro," Zbyszko's stint as color commentator made him a fan favorite. When he approached the broadcast table, the audience chanted his name. He'd pause a moment, then respond with an Ed McMahon-esque bow.
His broadcast work brought him off the road, and eventually he was only working two hours a week. After years of hotel rooms and airplane rides, Zbyszko found himself in an unlikely place — home. The contrast was stark.
"All of a sudden when you're done with that life, you're put in the everyday world," he says. "And the reality of the complete difference of how everybody else lives kind of hits you because you're stuck in it."
Concepts like rush hour made no sense to Zbyszko. And parenthood came with its own share of revelations. Although he had two sons from a previous marriage, he had spent much of their childhood on the road. When his second pair of sons came along, Zbyszko, now home for days at a stretch, was on the front line.
"It was interesting and it was fun," he says, "but enough is enough with the diapers and all that stuff. I figured out one day that it's $50 a week just for a baby to take a crap. That doesn't count anything else. And that's only if you buy the Publix disposable diapers. But, God forbid, that's not love. You don't want to put that on the baby's smelly ass. You want to put the $5-a-piece super Huggies sucker on there so the baby can shit with love."
One of the reasons Zbyszko got into wrestling was so he could avoid the 9-to-5 rat race. So when his broadcast career opened up some free time, he decided to put it to use. He focused on another love, the sedate sport of golf, with the goal of one day becoming a scratch professional.
For the past 12 years, he's done just that. Today he's as hell-bent on becoming a pro golfer as he was to become a wrestler. He spends 20 to 25 hours a week on the course, and he's gotten his handicap down to zero. Zbyszko hopes to use his skills in the not-so-distant future on the Senior PGA Tour.
As for his career in wrestling, he wasn't brought on by the WWE once they purchased WCW. Instead, Vince McMahon gave Zbyszko's "Living Legend" moniker to wrestler Chris Jericho. Zbyszko is currently in litigation with the WWE over ownership of the name.
Although he still works on the indie wrestling circuit and has appeared on several independent wrestling Pay-Per-View shows (TNA and WWA), he's currently shopping for potential golf sponsors.
"With my wrestling background, sponsors could have a field day," he says. "Ben Gay would be a natural."
Ray "Glacier" Lloyd
An offhand remark to a newspaper reporter changed Ray Lloyd's life.
In 1987, he was preparing to graduate with a degree in education from Valdosta State University, where he played center for the Valdosta Blazers football team. During an interview with the local newspaper, he and fellow football player R.D. Swain, who were both wrestling fans, jokingly told the reporter they planned to become World Tag Team Champions after graduation.
Lloyd didn't think much of the comment until later when he and Swain were contacted by a promoter who offered them the chance to train as wrestlers with veteran Fred Avery.
Lloyd went on to get his master's degree in education and began a career teaching high school health and P.E. But he spent his weekends training and wrestling. In '91 he began a stint wrestling in Japan, where he often returned over the next three years. It was on these trips he developed a longstanding friendship with a wrestling legend, the late Lou Thesz, who Lloyd says gave him invaluable advice. "He said, 'If you ever make it to the [big time], enjoy it while it lasts, because it won't last forever,'" Lloyd recalls. "And he was dead on the money."
Lloyd's shot at fame came in 1996 when a friendship with wrestler Diamond Dallas Page led to a meeting with then WCW president Eric Bischoff. Bischoff, a martial arts enthusiast, had learned of Lloyd's martial arts training and got an idea. He wanted to put together a small group of wrestlers with martial arts backgrounds and create a type of video game scenario in the ring similar to Mortal Kombat.
After a three-hour dinner conversation, Lloyd was signed, and over the next six months they developed his character. Lloyd, along with martial arts wrestlers Kanyon, Ernest Miller and Brian Clark, trained eight hours a day, five days a week to develop a repertoire of moves.
His character became Glacier, an armor-wearing gladiator with a superhero attitude. With his bleach-blond flattop and an ice-blue contact in one eye to him give a frozen effect, Lloyd would enter the WCW ring as artificial snow machines dumped heaps of the stuff over projected laser beams.
This was the pinnacle of WCW's popularity. "It was unbelievable," Lloyd recalls "We literally couldn't go anywhere without being mobbed. It was like being a rock star." Even though the martial arts characters were placed in the upper-middle section of the wrestling show card, the uniqueness of those characters kept Glacier and the others in the limelight.
Lloyd's run with WCW came to an end in 2000 just months before the WWE purchase. With some trepidation, he headed back to the classroom.
"Once you get a taste of stardom, it's really hard to let go of that," he says. "It's a great life and it's great to be recognized and, to some degree, idolized by people. I taught school for seven years before I got into wrestling, and going back was easier than I thought it would be." His transition to the workaday life of a schoolteacher was made smoother by the reception he got from his students who embraced the former wrestler.
Lloyd has since developed an interest in the behind-the-scenes aspects of wrestling and may eventually go back to the business. He's also done some acting, having appeared in last year's Conspiracy and Blood Bath with Tom Savini.
Wherever his career leads him, Lloyd says he'll always be thankful for his time in WCW, echoing the words Thesz told him a decade ago. "Not only was I lucky enough to make it to the show," he says. "I was at the show when it was the show."
More By This Writer
Wednesday April 23, 2003 12:04 am EDT
Reliving legendary times at Atlanta's long gone nightspots |
more...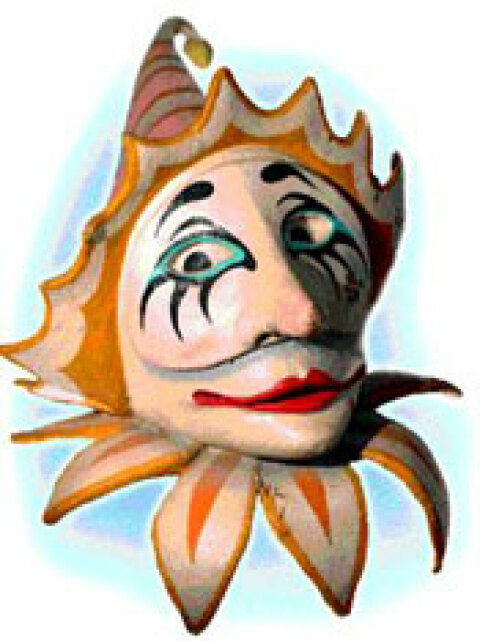 Wednesday January 15, 2003 12:04 am EST
Tripping down memory lane to the wacky World of Sid & Marty Krofft |
more...
Wednesday November 20, 2002 12:04 am EST
Remembering Jonathan Harris |
more...
Search for more by Jon Waterhouse