Todd Butler (1964-2004)
Atlanta musician/artist Todd Butler passed away Saturday, Oct. 2. He had been suffering from Behcet's Disease for several years, a very rare and chronically painful genetic disorder that affects the body's immune systems. His wit, charm, talent and incredible intelligence will be missed by all who knew him.
Butler was born and raised in Atlanta, and was a graduate of Northside High School for the Performing Arts. While still in school he formed a band called Wee Wee Pole with RuPaul Charles and Robert Burke Warren, and performed in many local rock and alternative clubs in the 1980s.
During this time, Butler met two people who would become quite influential in his life — Clare Parker was a member of the Now Explosion, and later became Butler's wife, and Benjamin from Easturn Star later formed the Opal Foxx Quartet with Butler, which morphed into the notorious cult band Smoke. A 2000 documentary called Benjamin Smoke features footage of the band's early performances.
Not limited by genres, Butler was a musician of broad tastes and ability, and according to longtime friend and comedy collaborator Tom Zarrilli, "I was amazed at the amount of things he was good at. If you mentioned something in a certain style, he could figure it out and play it." In the early 1990s, Butler and his wife capitalized on their love and extensive knowledge of country music and formed the Ratchet Set with guitarist Jon Byrd. With a focus on classic country, the band did a few original tunes but its forte was covering obscure rootsy trucking, cheating and drinking songs. Butler's dead-on impersonations of Conway Twitty, Willie Nelson and Johnny Cash were impressive and hilarious, as he often did them in unique contexts.
In the late 1990s, Butler attended Georgia State University and received a degree in fine art. Unfortunately, Butler's then-undiagnosed illness was starting to affect him. He suffered from a variety of ailments resulting in chronic fatigue and pain. The last few years saw him becoming increasingly incapacitated. However, in late 2001 Butler and his wife adopted a baby girl and named her Kitty.
Butler is survived by his wife Clare, his daughter Kitty, his mother, Betty Butler, and his sister, Bonnie. A memorial service was held Wednesday Oct. 6, and a series of tribute/benefit concerts featuring many of Butler's fellow musicians are being organized for the future.
More By This Writer
Tuesday September 8, 2020 01:47 pm EDT
How the pandemic and current politics are impacting the scene |
more...
Tuesday March 3, 2020 02:25 pm EST
THURSDAY, MARCH 5

TRIGGER HIPPY, Aisle 5. Returning soon after their December 2019 appearance, the revamped Trigger Hippy features ex-Black Crowes drummer Steve Gorman (who recently penned a book about his time and misadventures with the band) and Nashville bassist Nick Govrik, now joined by lead singer and occasional sax player Amber Woodhouse. The result is soulful, bluesy, and...
|
more...
Wednesday December 11, 2019 01:10 pm EST
A selection of bands to see in Atlanta this month |
more...
Wednesday November 13, 2019 12:20 pm EST
A selection of what to see in Atlanta this month |
more...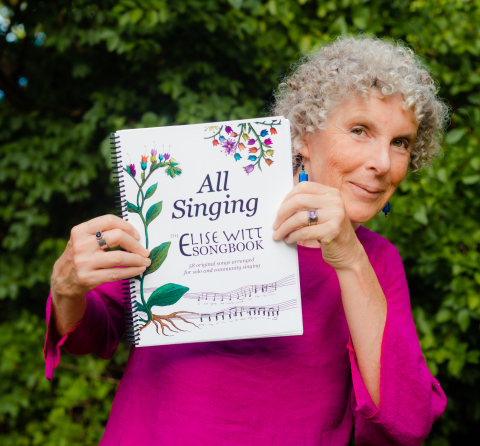 Tuesday November 5, 2019 10:53 am EST
The Atlanta folk singer pauses to reflect on her songwriting — and forges on |
more...
Search for more by James Kelly