Dog Bite: Velvet Changes
Car Park
Phil Jones honed his talents playing in the live incarnation of Ernest Greene's Washed Out, without ever straying too far from his solo project, Dog Bite.
Velvet Changes
, Dog Bite's debut album, finds Jones ditching the bright tones of his "day job" for distortion and reverb pedals, capturing a rewarding take on revivalist shoegaze. "Forever, Until" wastes no time outlining the project's blurry nostalgia before quickly dissolving into "Supersoaker," an equally upbeat-yet-drugged pop gem played with an effortless charm. Jangly rhythms, hushed vocals, and a hazy aesthetic recall My Bloody Valentine or 4AD's progenitors as sheets of classic shoegaze howl blanket every note of guitar. Elsewhere, tracks like "My Mary" and "The Woods and the Fire" channel Jesus and Mary Chain-levels of monotonous, blown-out beauty.
(4 out of 5 stars)
More By This Writer
Friday May 17, 2019 04:22 pm EDT
'With the Moon' blends propulsive dirges and futuristic sounds into a time-shifting drift of ambient footwork |
more...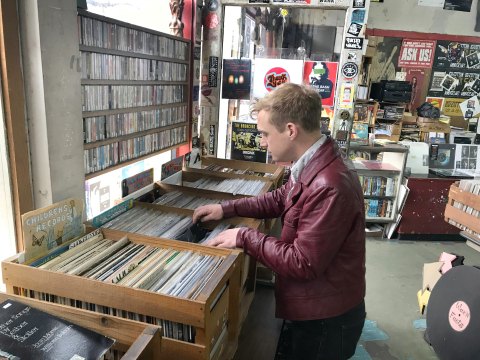 Thursday April 4, 2019 03:14 pm EDT
From Riverdale to the Battery, Atlanta celebrates brick and mortar shops with live music, limited releases, and more |
more...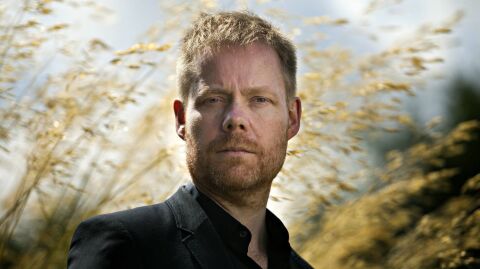 Thursday September 27, 2018 02:08 pm EDT
Contemporary composer kicks off rare US tour at Emory |
more...
Wednesday August 1, 2018 11:29 am EDT
Oneida could be called the hardest working band in psych rock. Since forming in 1997, the New York-based outfit has been known to perform seven-hour improv marathon sets, and has released more than a dozen albums that blur the lines between noise, krautrock, minimalism, and pure psychedelic freakouts. The band returns to Atlanta for the first time since 2008, touring in support of its...
|
more...
Thursday July 19, 2018 06:15 am EDT
Kyle Swick's annual music fest places Atlanta D.I.Y. in a larger context |
more...
Search for more by Bobby Power