The Melting Pot and Cantina el Tesoro: Melt with you
Fondue in Midtown and Mexican in Decatur
I have good news and I have strange news. The good news is that Cantina el Tesoro (129 Church St., 404-377-9797), a new Mexican restaurant in Decatur, is quite good, if my one meal is an accurate indication.
But now the strange news: the Melting Pot (754 Peachtree St., 404-389-0099), has reopened in Midtown. For years, there was a location of this franchise on Collier Road. The dining room featured a chalet-style vaulted ceiling, lots of wood and, as I recall, colored glass ornaments made out of wine bottles. It was the perfectly kitschy setting for the perfectly kitschy menu of fondue. The place made you want to yodel.
The new restaurant has one of the most inexplicably unattractive main dining rooms I have ever seen. When you walk into the room, it's like walking into a honeycomb of booths. You can't see anyone – just the tops of the booths, inside which diners, busy as bees, spear chunks of food and cook it in a pot of cheese, oil, broth or chocolate.
Quite honestly, I don't usually enjoy going to any restaurant where I have to cook my own meal. Japanese shabu-shabu annoys me as much as fondue and, although I love grilled Korean meats, I don't like cooking them at my table. Years ago, there was a restaurant in town where you grilled your own steak. I found that mystifying.
I assume novelty is what draws people to these experiences, but anyone who lived through the '70s can't find fondue novel as much as purely retro. During that decade, it was impossible to go to a party that didn't feature pots of usually bad melted cheese over a can of Sterno. Then, as now, you spear a chunk of bread or a veggie on a long fork and dip it into the cheese and pop it into your mouth after removing the morsel to a plate. (It's really bad form to contaminate the pot with your viruses and bacteria by eating directly from the fondue fork.)
Don't for a minute think that a restaurant where you cook your own food on tabletop burners is cheap. After becoming thoroughly confused by the menu's a la carte selections, Wayne and I surrendered to the cheapest of three four-course prix-fixe menus. It was $86 and, with a couple of drinks and tip, cost well more than $100.
Since novelty is the game here, we eschewed more traditional cheese fondues and started with the special "Caribbean" one, featuring Gouda and Gran Queso, along with Peppadew peppers. Our server, Diane, prepared the dish tableside. She was the best thing about our meal, chatty and funny, but her warning that the dish was "spicy" was overstatement. The cheese, even with its wine and garlic, was bland.
Next was salad. Wayne chose the "California" one with baby greens, walnuts and Gorgonzola. There was nothing wrong with it. I ordered the special "tropical salad." It featured field greens, tomatoes, tiny chunks of hearts of palm, stringy mangoes and coconut-encrusted cashews. It was sweet enough to be dessert.
Next was our entree – a collection of mainly marinated meats, some shrimp, some butternut squash ravioli and veggies. In classic fondue, entree items are cooked in oil or bouillon. We chose the novel "coq au vin" style featuring burgundy wine with herbs. Oy. Of the meats, only the chunks of filet mignon were palatable. Chicken marinated in "vanilla rum" was inedible to me and jerk-seasoned sirloin was harsh. I got bored with the entire process about halfway through and left the heavy eating to Wayne.
For dessert, we skipped the peanut-butter-chocolate fondue and ordered a straightforward dark chocolate flambéed with Cointreau. I found the stuff thin and detested most of the items for dipping – little cubes of Rice Krispies Treats, marshmallows, etc. Some flavorful strawberries were on the plate, however.
I don't get it. I assume the restaurant is targeting tourists and kids on prom dates who are carrying Dad's credit card. Give me simple raclette made with good cheese. But you go ahead and enjoy yourself.
Now back to the good news, which is also surprising news. I wasn't expecting much of El Tesoro, since one of the owners also owns Cantina la Casita in East Atlanta Village. La Casita is wildly popular but I've found the food wanting, to say the least.
El Tesoro, on the other hand, should attract consumers of more serious Mexican cooking if it maintains its opening quality. First of all, though, the restaurant, located in a large, rambling house that was last home to a Jake's Ice Cream, is a fun space. It's full of Mexican crafts and surprising flourishes, such as a dining alcove framed by theatrical red drapes.
Some of Las Casitas' menu is duplicated here but there's plenty new. We shared some chips with a selection of salsas to start, and they were far better than the frequently watery ones I've eaten at La Casita. I especially recommend the chipotle, served extra thick.
We also ordered queso fundido topped with tres hongos, mushrooms and huitlacoche, a black fungus that grows on corn and imparts a slightly sweet, woody flavor. We rolled the stuff into flour tortillas.
For an entree, Wayne selected the carnitas plate. The twice-cooked pork, braised in citrus juices, was served over a heap of grilled onions with some refried black beans on the side.
I ordered the four-taco plate. Brisket, in a molelike sauce, topped with poblano creme, was probably my favorite. Next was the surprising braised duck layered with mushrooms, onion, radishes and jicama. Rajas, strips of roasted poblano peppers, were served in a third taco with potatoes and roasted corn. I even liked my fourth choice – tofu marinated in chipotle sauce, garnished with radish and jicama. I ordered corn tortillas, although flour ones are also available. The tacos came with a full assortment of condiments and all six of the restaurant's salsas. In actuality, the tacos were so succulent and well-seasoned that I used very little salsa.
Finally, we ordered flan. I have to admit it was my least favorite part of the meal – a bit too airy and in need of a more robust caramel sauce.
Try it out and let me hear from you. I'm really interested to know if the restaurant maintains its high quality.
More By This Writer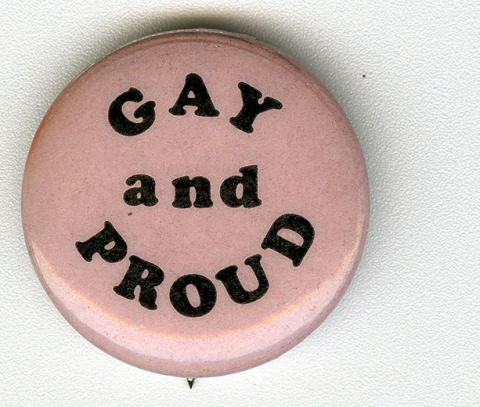 Saturday October 10, 2020 01:00 pm EDT
'The bridge from shame to pride is built of necessary anger and forgiveness' |
more...
Saturday October 10, 2020 12:50 pm EDT
Pride from a younger individual's perspective |
more...
Saturday October 3, 2020 10:26 am EDT
Not all great chefs feed humans. We'll get to that, but first I should explain that I'm not a homebody. I've always seen my psychology clients in my home office in Grant Park, but I've done most of my writing in coffee shops. I even dedicated my 400-page doctoral dissertation to the staff of the Ansley Starbucks. Now, thanks to COVID-19, I have no choice but to sit in place at home. That brings... |
more...
Wednesday September 9, 2020 09:49 am EDT
During the pandemic, treat yourself to dinner and yourself |
more...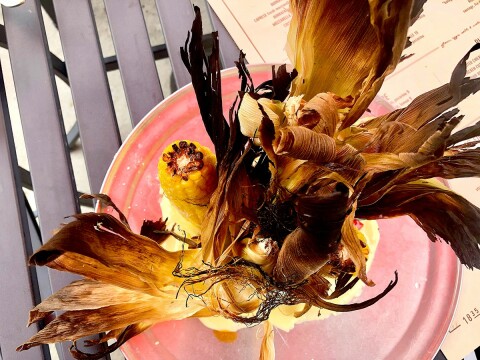 Wednesday August 5, 2020 04:44 pm EDT
It was mid-July and I had not eaten in a restaurant in four months — not even outdoors. The idea was terrifying. I imagined people huddled on crowded patios, inhaling and exhaling the coronavirus like smoke in a hookah lounge. They would all be 23 and drunk, flaunting their dolphinlike lungs and uncreased skin, or they would be escapees from nursing homes blowing kisses through fingers coated... |
more...
Search for more by Cliff Bostock
array(3) {
  [0]=>
  int(242)
  [1]=>
  int(245)
  [2]=>
  int(620)
}