Speakeast with - Glynn Turman
Character actor brings star power to Atlanta
Cultural milestones seem more like stepping-stones in the career path of character actor Glynn Turman. His distinguished career on stage and screen began with the landmark 1959 production of A Raisin in the Sun, has included major roles on "Cooley High" and "A Different World" and most recently brought him to HBO's "The Wire" as Baltimore's fictional, power-loving Mayor Royce. He brings his star power to Atlanta for True Colors Theatre's family drama Ceremonies in Dark Old Men, directed by Kenny Leon, to coincide with the National Black Arts Festival.</
In the 1975 TV movie of Lonne Elder's Ceremonies in Dark Old Men you played the son, and now you're playing his father. Do your performances have anything in common, even though they're separated by three decades? The thought crossed my mind. Watching Brandon Dirden perform the son here, it seems that the role has haste about him, as if he's in a beat-the-clock race, and that can carry over to Mr. Parker's point of view. The characters have desperation. The kid's point of view is the desperation of establishing an identity and choosing the way he lives, and Mr. Parker is trying to choose the way he dies.</
Although the play debuted in 1969, what messages does it have for modern audiences? I was recently telling some young people about it, about how relevant it is to today's youth in society, especially the parts about how black women perceive themselves and are treated. The play made that point before that became as much of an issue as it is today. And it's about how society treats the elderly, and the options for youth.</
Is it hard to interest young people in attending plays? It's always been hard to convince young people to go theater, and it's much more so now. Doing plays back in the 1960s, theater was part of the school curriculum, and there were special performances for classes – it was important to the educational system. Education has gotten worse than it was. Now so many activities have been cut from the educational system – there's a lack of funds and a lack of caring. Not only is it hard to get kids to come, it's hard to get adults to come, because they haven't had the training.</
Playwright Lonne Elder and you were both in the original Broadway production of A Raisin in the Sun. Did you make an impression on each other at the time? I was 12, and being so young, my impression of Lonne was that he was a cool guy. I always felt like he wasn't talking down to me; he made me feel like a young person, which made him cool. I got to know him again when I was a little older, and he was still cool.</
Can you describe the experience of being 12 years old and in the original Broadway production of A Raisin in the Sun opposite such actors as Sidney Poitier? My one-man show Movin' Man is about my impressions of being in A Raisin in the Sun, and the influence that the production had in my life. [Playwright] Lorraine Hansberry and my mother were friends, but I'd never acted before and had no idea about the audition process. So when I went to audition for the role, I just thought it was my role. I got there and had no idea why all those other kids were there! Obviously I got it, and the things that impressed me the most were the travel – I got to go to New Haven and Chicago on a train – and the money. I came from a single-parent household, so that was a reward worth taking note of. I could play on stage and get money for it! At the time, I didn't want to be an actor – I wanted to be a baseball player, a race-car driver, what other boys want. It definitely opened doors for me, though.</
On "The Wire," how did you play the role of Baltimore Mayor Royce? I approached him like a real guy, a real street-smart guy. Some people said he sounded like Mayor Kurt L. Schmoke, and I did meet with him, but I took Mayor Royce more as a culmination of a Bill Clinton, a Kurt Schmoke and a Marion Berry. I saw him as a real guy doing a job that he thought he was doing well. He was indeed a true politician – I had a great deal of fun with that.</
I think "The Wire" is one of the best shows on television, and one of the best in TV history. What makes it so good? The style of the show is different. It doesn't lead you where you think you'll be going. Usually on police shows, they come close to solving the crime and the music goes "Da-da-DAA!" "The Wire" doesn't speak down to the audience. It doesn't make idiots of any of the characters, from the street-corner hustlers to politicians. There are no bad guys, no good guys, only people doing what they can do.</
Is it true that you were originally cast as Han Solo in Star Wars? That was in George Lucas' book. Apparently George Lucas had me in mind for the role, and then thought that there might be too much controversy between a white Princess Leia and a black Han Solo – because those were the times – and he didn't want to get into that. At the time, I had no idea. I just went to the audition, did it and got out of there. Years later, I read his book and said, "What?" I'm waiting to run into Harrison Ford and get my cut of his career.
More By This Writer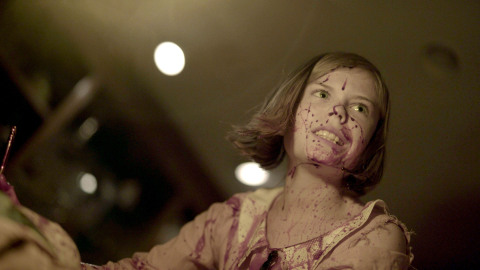 Saturday November 2, 2019 01:08 pm EDT
Indie film event unites Atlanta horror fans while HBO's locally produced series deconstructs superhero genre |
more...
Wednesday September 25, 2019 11:25 am EDT
Atlanta's 32nd annual LGBTQ event presents films with urgency |
more...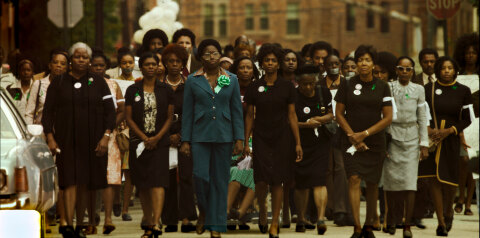 Tuesday September 3, 2019 11:46 am EDT
Revisiting The Atlanta Child Murders |
more...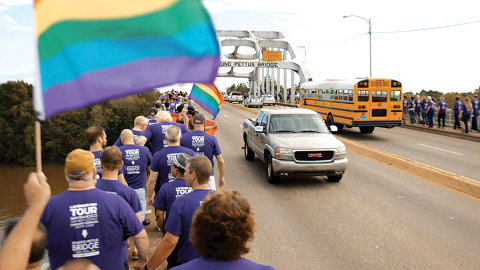 Thursday August 1, 2019 05:02 pm EDT
The season gets cool with local film productions, festivals, and more |
more...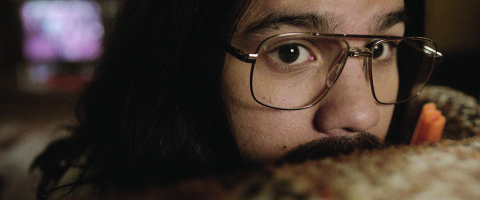 Friday July 5, 2019 01:57 pm EDT
Are we seeing a golden age of short films? |
more...
Search for more by Curt Holman