Decade in Review - THEN AND NOW: Hip-Hop in the A
OutKast v. Gucci Mane
THEN: Remember the classic video for OutKast's warp-speed, drum and bass-heavy Stankonia single "Bombs Over Baghdad"? A shirtless Andre 3000 plays pied piper to the 'hood, streaking millennial funk through an Atlanta housing project with a pack of restless, pint-sized natives hot on his trail. Shot in 2000 in Bankhead's former Bowen Homes, that scene practically forecasts Atlanta's decade-long reign as rap's dubious capital. At the time, 97.5 (WHTA-FM) radio personality Chris Lova Lova (Ludacris) was releasing his Def Jam debut Back for the First Time, a dreaded DJ dubbed Lil Jon was busy melding rave and bass to create crunk strip-club anthems, and a Bankhead hard-head nicknamed Tip was months shy of signing his first record deal with LaFace/Arista. T.I.'s sophomore album Trap Muzik would open the door to crack rapper Young Jeezy and Jeezy's one-time collaborator turned scrappy competitor Gucci Mane. Meanwhile, Bowen Homes-raised Carlos Walker (Shawty Lo) and his group D4L would eventually reach Billboard's top spot with "Laffy Taffy," the candy-coated snap hit that gave rise to the unifying acclamation of the aughts: "Hip-hop is dead." 
 
NOW: Ever the phoenix, Atlanta hasn't ascended from snap's ashes as much as we've sprinkled them, like pixie dust, into the ears of an industry in despair. Career artists have been replaced by one-hit wonders (Shop Boyz, F.L.Y.), ring-tone rappers (Soulja Boy, Shawty Lo) and the A's latest addictive child's play, swag (Rich Kid$, Travis Porter, J. Futuristic). While T.I. served time in '09, Gucci Mane's mixtape hustle took him from underdog to boss hog. And for the last two years, Big Boi has teased us with songs from his ever-delayed solo joint Sir Luscious Leftfoot: the Son of Chico Dusty. Yet the soul of OutKast has resounded anew in such artists as Decatur's guitar-welding B.o.B. (Bobby Ray), hipster-approved blog stars Hollyweerd, and a hard-to-swallow reality rapper named Pill. 
 
PROGNOSIS: Look how far we haven't come ... but it's sure been a helluva loopty-loop.
More By This Writer
Sunday December 27, 2020 04:00 am EST
The city in the forest' keeps its tree canopy on fleek |
more...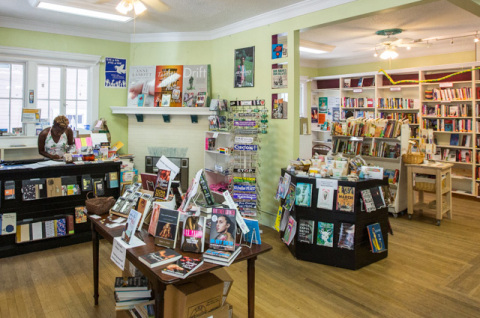 Sunday December 27, 2020 04:00 am EST
Let's get lost in the stacks with some moody media |
more...
Sunday December 27, 2020 04:00 am EST
Museums to enrich your summertime social studies |
more...
Sunday December 27, 2020 04:00 am EST
Where urban preservation meets suburban aspiration |
more...
Monday October 21, 2019 03:08 pm EDT
Explore these rap-related cultural landmarks in Atlanta |
more...
Search for more by Rodney Carmichael
array(3) {
  [0]=>
  int(242)
  [1]=>
  int(669)
  [2]=>
  int(700)
}