Neighborhoods - Druid Hills + Emory
A walk through Emory's tranquil Lullwater Park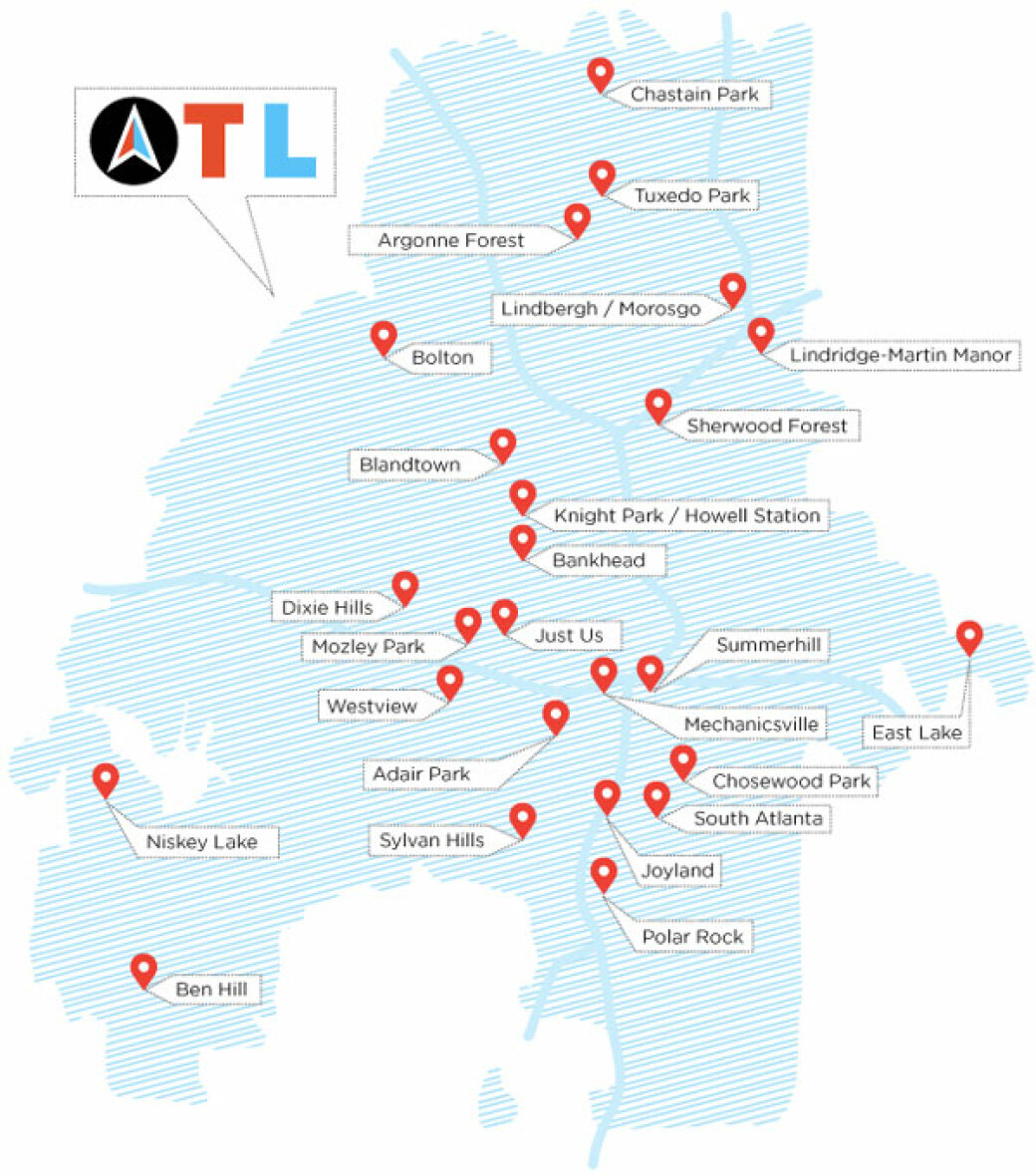 Lullwater Park is one of Frank Gaertner's favorite places. After moving to Atlanta in 1993 to work in Emory University's Residence Life, Gaertner developed his love of running in Lullwater while training for different events such as the Peachtree Road Race. Over the years, Gaertner has made different running routes all through Druid Hills, but Lullwater remains his favorite.
"I know Lullwater like the back of my hand," he says. "I love the silence and getting away from all the busyness of Clifton Road," the artery that dissects Emory's campus and hospital.
We pass through the main stone entrance off of Clifton, putting Emory's hectic campus behind us, and suddenly all is quiet. A walk around the park's main loop lasts about one hour, perfect for a good conversation about Druid Hills, the mostly residential, affluent neighborhood just south of Emory University.
When the weather is warm like today, the gray concrete path is full of local runners. It's not unusual to see university classes and organizations holding meetings in the park, taking advantage of the neatly kept hills, wildlife, and numerous enclaves in the woods.
As we stroll along the hilly path, we catch sight of the Lullwater House, a gorgeous Tudor Revival-style mansion that now serves as the residence of Emory President James W. Wagner and his family. It was once the home of Walter T. Candler, the son of Coca-Cola mogul Asa Candler. In order to expand the University, Emory bought Lullwater in 1958 from Walter. The Lullwater House's grandeur echoes that of the beautiful houses seen along Druid Hills' wide streets.
"There's so many beautiful old homes." Gaertner says. "It's a style that you really don't see anymore. It has character."
Past the Lullwater House, we reach an empty shuttle route along the side of park. When proposed, the route was met with intense student opposition to protect the park's ecological integrity, according to Gaertner. In the end, the University built it, but only electric vehicles are allowed, reducing noise and pollution in Lullwater Park. No cars other than those of the president's guests and Emory service vehicles are allowed in the park.
"It's part of what makes this such a great place to run," Gaertner says. "The air is cleaner, fresher." He savors it in big lungfuls.
We arrive at a steep trail that holds a painful memory for Gaertner. In 1997, he tripped and fell down this part of the path while running and chipped his tooth. "I used to fly down this hill," he says, laughing. "I was fearless."
As we reach the end of the loop, Gaertner mentions how lucky he feels to live nearby.
"The Emory community is incredibly diverse, and many can't afford to live around here," he says. "It's odd to work in such a diverse setting then come home to a white community. ... There's wealth and safety around us, and not everyone gets that."
We complete the loop and return to the entrance gate, wrapping up our conversation at the edge of Clifton Road, where the sound of honking cars can again be heard, a jarring difference from an hour of serenity.
 
Falafel King
This favorite of Emory students features a combination of Mediterranean and Japanese dining. Owned and operated by a married couple (she does the falafel, he does the sushi), Falafel King offers a number of vegetarian options and a cozy, hole-in-the-wall experience in Emory Village. 1405 Oxford Road. 404-377-1716.
Lullwater Park
Located in the heart of Emory's campus, this park is free to the public during daylight hours. On warm days, the park is full of runners, families, and students trying to get out of the library. Be sure to check out the exterior of the Lullwater House, and go off on less-traveled trails to see the Rapunzel Tower, an unfinished obelisk in the middle of the forest. 1463 Clifton Road. 404-727-6123.
Rise-N-Dine
The Nutella pancakes - along with Counter Culture coffee and an intimidating array of omelets and combinations - keeps this breakfast diner at full capacity on weekends. A friendly staff and fresh food makes Rise-N-Dine a local staple for Druid Hills residents. 1565 N. Decatur Road. 404-377-4407. www.facebook.com/breakfastatl.
Fernbank Museum of Natural History
Kids will goggle at the enormity of the long-necked Argentinosaurus battling the toothy Giganotosaurus in the museum's Great Hall, as well as the interactive exhibit NatureQuest. Adults will dig Friday night's Martinis and IMAX screening, which makes a great date, as long as the mix of alcohol and vertiginous photography doesn't make you sick. 767 Clifton Road. 404-929-6300. www.fernbankmuseum.org.
The General Muir
A tribute to a classic New York deli from the folks at West Egg and Bocado's former chef Todd Ginsberg. Expect some serious pastrami and matzo ball soup as well as exotic dishes as the breakfast laffa (Israeli flat bread) stuffed with stewed lentils, charred eggplant, and a thick spread of spicy harissa, as well as the best poutine this city has ever seen. 1540 Avenue Place, Suite B-230. 678-927-9131. www.thegeneralmuir.com.