An evening of creative music at Avondale Towne Cinema
Bill Brovold & Frank Pahl, 4th Ward AKO and DfTaLS round out a bill of adventurous sounds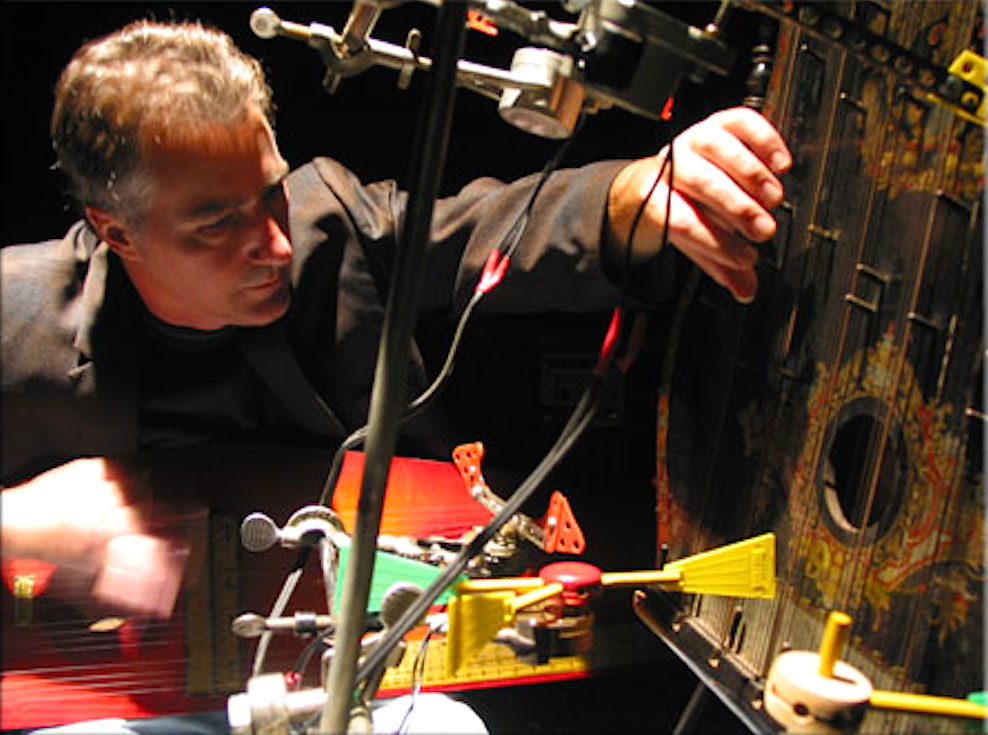 For an evening of nontraditional music, one would be hard-pressed to find a more intriguing lineup than Avondale Towne Cinema's June 29 triple bill. Trumpeter and composer Roger Ruzow's 4th Ward Afro-Klezmer Orchestra launches every brass-heavy campaign of West African rhythms and Yiddish jazz with swagger and intuition that guarantees a swinging big band experience. Fellow locals Duet for Theremin and Lap Steel's Scott Burland (theremin) and Frank Schultz (lap steel) craft mystical soundscapes distinguished by pulsing rhythmic waves and melodic drones.
East coast avant-garde veterans Bill Brovold and Frank Pahl also perform. Both have spent time amid the East Coast's art-music environs. Guitarist Brovold's resume includes stints performing in Rhys Chatham's ensembles as well as founding post-rock outfit Larval. "I've been revisiting old cowboy music, which I've been playing for 50 years, since I was a kid," Brovold says. "In the ???80s, I had a cowboy band called Zen Vikings with trumpeter Steven Haynes and the Modern Lovers bassist Ernie Brooks. The deal was, if I play in your avant-garde band, you have to play in my cowboy band.?۝
When Brovold and Pahl perform, the show features solo sets by each followed by a duet. Brovold and Pahl play homemade instrumental contraptions. Pahl specializes in automatic instruments that play themselves. "Sometimes the automatics take off and we either let them go or try and follow them," says Brovold.
It's an evening of chance and new directions in music that even the artists can't contain.
"I like inspired, adventurous bookings," says DfTaLS' Burland, who organized the show. "People who come out to hear a certain band are going to hear something else something they've never heard before which could turn them into fans of something different.?۝
4th Ward Afro-Klezmer Orchestra plays with Bill Brovold & Frank Pahl and Duet for Theremin and Lap Steel at Avondale Towne Cinema. $10. 6:30 p.m. Thurs., June 29. 106 N. Avondale Road. 404-228-3125. www.mytownecinema.com.