HIGH FREQUENCIES: Singers/songwriters bring their angst, love, and passion to town
Alejandro Escovedo wants you to get tested, Magnapop hits the road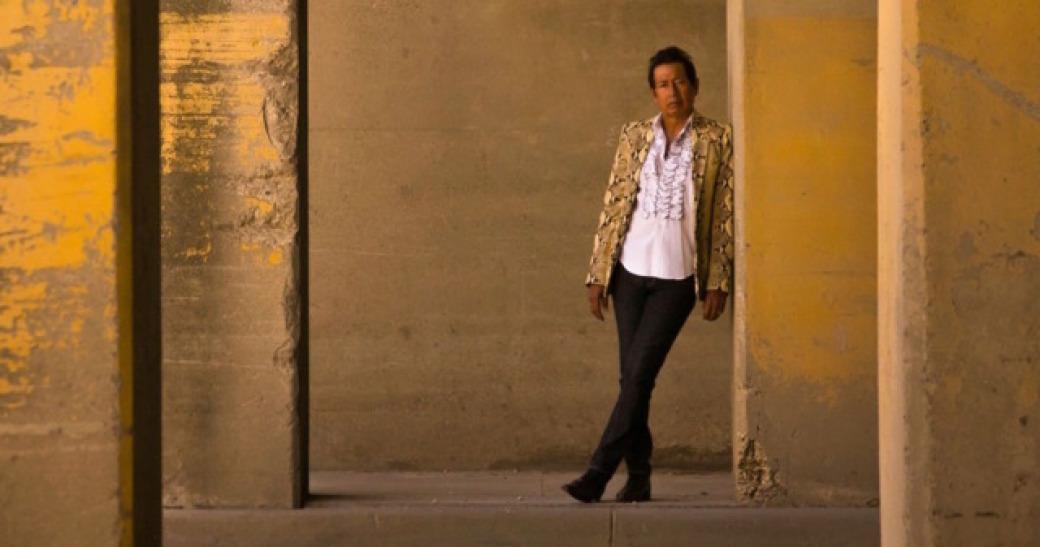 HOT BOXING: Magnapop is David McNair (from left), Shannon Mulvaney, Linda Hopper, and Ruthie Morris.
Alejandro Escovedo is no stranger to Atlanta. Through his early days with Rank And File and the True Believers to fronting his own band, he's played a history of Atlanta clubs, from 688 and the Star Bar to the Earl and Variety Playhouse. He returns to Atlanta Tuesday, January 30, at City Winery as part of a 12-city tour during which he performs his monumental 2001 album, A Man Under the Influence, in its entirety. Not content to play the album with his usual collective of touring musicians and band members, Escovedo has recruited a few Atlanta favorites to play the album with him: jangly-guitar pop whiz kids Chris Stamey (the db's) and Mitch Easter (Let's Active, plus, he produced that college alt-rock band from Athens, R.E.M., for more than a few sides), along with Eric Heywood (pedal steel), and regular skin-beater Hector Munoz (drums) — the four are featured on Influence, Stamey pulling the whole project together as producer and musical director — along with Mike Luzecky (bass), a string section, and back-up singers.
Escovedo is presenting the shows as part of the Prevent Cancer Foundation's Think About the Link awareness program in which links between certain viruses — papillomavirus (HPV). hepatitis B and hepatitis C — and cancer have been found. The singer/guitarist, many might remember, was diagnosed with hep C in 1996, and collapsed onstage from it in 2003. Unaware at the time of his diagnosis that hepatitis C is one of the leading causes for liver cancer, when he collapsed he had advanced cirrhosis of the liver, tumors in his abdomen and varices in his esophagus. Think About the Link aims to "increase screening for the viruses, increase immunization rates for HPV and hepatitis B and raise awareness of and access to treatment options available for hepatitis C."
In addition to A Man Under the Influence, Escovedo will play choice cuts from some of the 14 albums he's recorded since kicking off his solo career with Gravity in 1992, and maybe throw in a cover or two that he's been known to make his own over the years.
The singer/songwriter. The term conjures hundreds of musicians, guitars strapped over the shoulder, singing the plaintive words of love lost, love won, love lost again. Blame it on the '60s urban folk revival, that renewed interest in the form that gave us Tom Paxton, Bob Dylan, Tim Buckley, and, yes, Leonard Cohen. Yet it's Tom Rush who Rolling Stone magazine claims ushered in the idiom. Perhaps best known for his song "No Regrets," his interpretations of songs by then new songwriters Joni Mitchell ("The Circle Game") and Jackson Browne ("Shadow Dream Song") in his expressive baritone gave a depth to his early albums as he was exploring his own songwriting abilities. Having celebrated 50 years of music in 2012, Rush continues to tour, playing Eddie's Attic Wed., Jan. 31. Once an Atlanta regular at places like the Great Southeast Music Hall, at 76-years old, his appearances are less frequent, and more a rare treat.
Lloyd Cole returns to Atlanta for shows at Eddie's Attic Mon. and Tues., Jan. 29 and 30. The British-born singer/guitarist first gained fame in 1984 with his Lloyd Cole and the Commotions debut, Rattlesnakes, proving literary takes on pop songs could be quite catchy. Surviving the hype and notoriety of that release, Cole has proven himself to be quite the prolific songwriter, continuing his art, finding himself on many different labels over the years, while many of his contemporaries have called it a day. Gauging from his photos, he, too, still has "perfect skin."
If that's not enough to keep you in a thoughtful, introspective mood, Aimee Mann returns to the Variety Playhouse Thurs., Feb. 1. Of course, Mann can be as raucous as they come, and the thoughts that boil over in her lyrics set reality on end. After doing time with two major labels, Mann took her career in her own hands, releasing her music on her Super Ego label, rather than languishing in the whims of record label execs. A smart move, as her numerous solo albums attest. Mann's work signifies a line of demarcation as to what singer/songwriters were in the last century, and what they can be with no A&R restraints or radio airplay directives. Evocative and thought-provoking, Mann has not rested over the years, but continues to challenge her listeners and the norm. Local vocalizer Marshall Ruffin is perfectly suited to open the show.
HOT BOXING: Magnapop is David McNair (from left), Shannon Mulvaney, Linda Hopper, and Ruthie Morris.Pieter Verhaeghe

Magnapop, the Linda Hopper (vocals)/Ruthie Morris (guitar)-led power pop band propelled by Shannon Mulvaney (bass) and David McNair (drums), pictured above, played Jan. 27 at 529. The group first started in 1989 under the name Homemade Sister, before changing to Swell, then settling on Magnapop — a name that describes both their sound and stage performances. Over the years they've developed a larger following in Europe then they have stateside, common with a lot of bands whose music are more artistic than commercial, which contributes to their longevity. In fact, this show was a send-off for the band as it embarks on yet another tour of the Benelux countries. Opening the East Atlanta Village show was Shantith Shantith and Bark, featuring Susan and Tim Lee, the latter Lee an early member of Magnapop, while creating a name for himself as a songsmith in his own right, with four releases on the Atlanta-based DB Recs and other labels.
Riggs, the Atlanta rock band that seemed destined for bigger things, but never really took hold despite a strong first album — they rocked when most people wanted to "new wave" — reunites April 28 for a show at the Avondale Towne Cinema. The show brings together Jerry Riggs (vocals, guitar), Jeremy Graff (guitar, vocals), Dave Riddarick (bass, vocals), and Stephen Carlisle (drums, vocals) for their first shows since a reunion in 2009. Forged from the remnants of Lynx and Raggedy Ann, two popular groups playing the southeast bar circuit, they did their best from 1979 to 1985, before breaking up. Guitarist Jerry Riggs then went on to play with guitarist Pat Travers. I'm sure a lot of Uncle Tom's Tavern, C.W. Shaw's and the Agora Ballroom regulars who've moved away will want to make plans to be in Atlanta for this show.
You can contact Tony Paris regarding upcoming gigs; noteworthy news, rumor, and innuendo; or, if you just want to say, "Hi," at cl.highfreqs at gmail.com, since you already know he doesn't read messages received on his Facebook account.