SEE & DO: My Favorite Murder Live
Georgia Hardstark and Karen Kilgariff co-host the true-crime/comedy hybrid podcast
The dynamic duo are hitting the road for a sold out national tour that swings into the A this month.
If "American Crime Story" were produced by Comedy Central, it would look something like "My Favorite Murder." Georgia Hardstark and Karen Kilgariff co-host the true-crime/comedy hybrid podcast that's an entertaining and enthusiastic dive into history's more morbid stories. Since its humble 2016 beginnings, the podcast has rocketed to the top 10 iTune's charts, where it continues to hang out while acquiring a massive "murderino" fan base. The dynamic duo is hitting the road for a sold-out national tour that swings into the A this month. Tickets are flying at a gruesome rate, so don't hesitate to get in on all the action and be a part of one of the country's most popular podcasts.
More By This Writer
Saturday December 8, 2018 10:24 am EST
Everyone's favorite know-it-all swings by Center Stage on December 14 |
more...
Thursday December 6, 2018 09:51 am EST
A product of the Chicago stand-up scene, Beth Stelling seems destined for greatness. Her second album, "Simply the Beth," and Comedy Central half hour special were lauded by Splitsider and The Interrobang as one of the best for 2015. Since then, Stelling has been regaling audiences with her Midwestern charm and wit on Netflix's "The Stand-Ups," "Conan," "Jimmy Kimmel Live," as well as writing... |
more...
Wednesday October 10, 2018 10:27 am EDT
A double-header of delightfully weird and unique brand of stand-up to Atlanta |
more...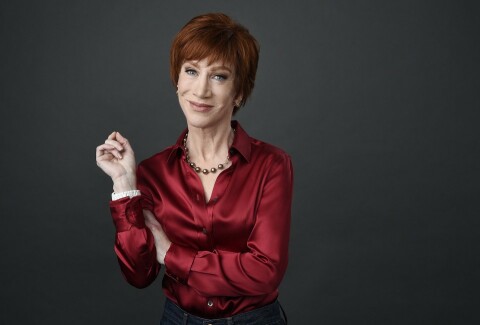 Tuesday September 18, 2018 01:28 pm EDT
The edgy comic stops by ATL on her 'Laugh Your Head Off' world-wide tour |
more...
Friday August 31, 2018 05:00 am EDT
The dynamic duo swings into East Atlanta Village on Aug. 31 |
more...
Search for more by Olivia Cathcart