Get In Ma Mouth: Pizza Edition
Finding the most exciting new pizza in town in an unlikely place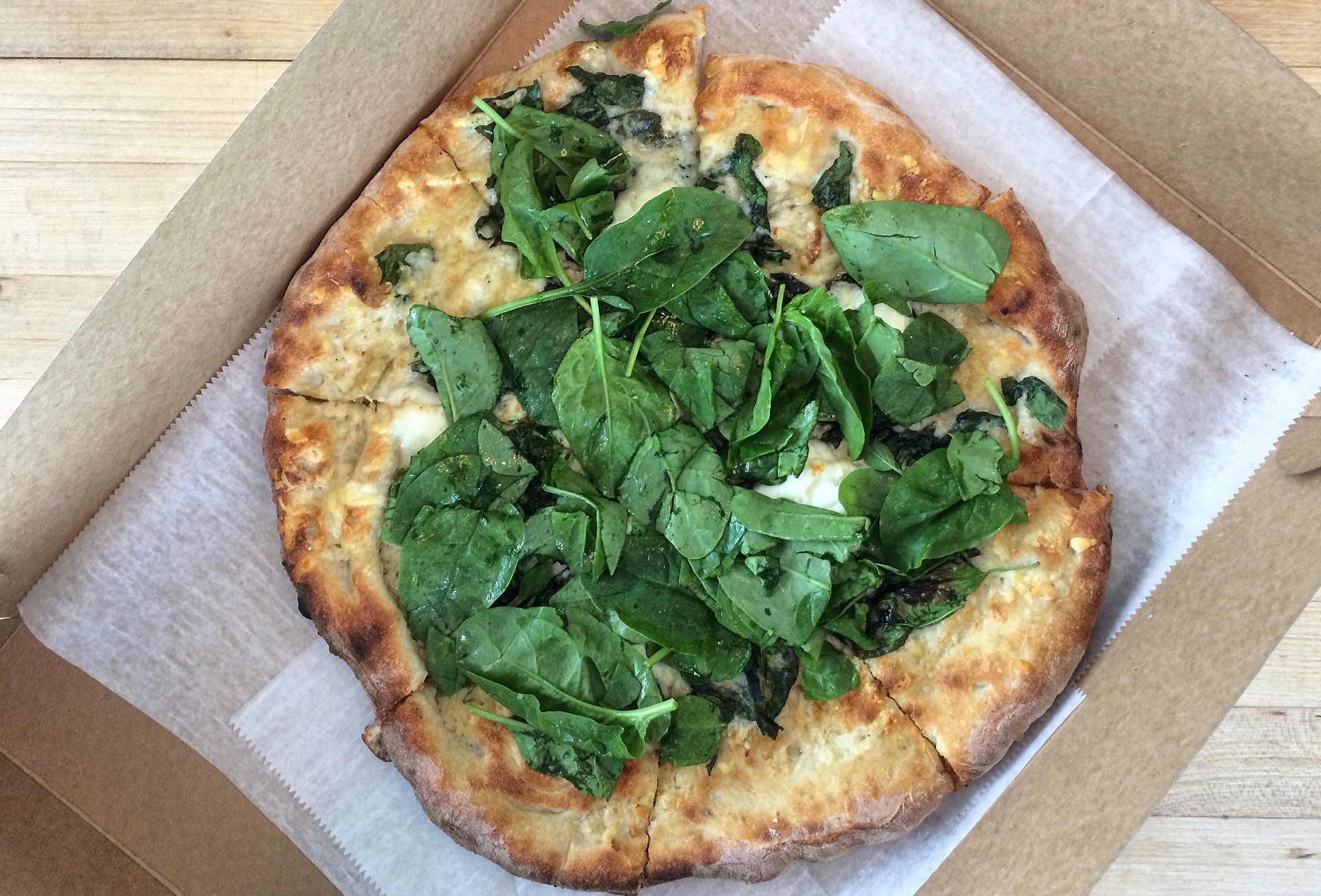 The most exciting new pizzas in town do not come from a pizzeria. They come from the new iteration of Star Provisions, which remains the city's preeminent gourmet market/sandwich shop, but can now also add pizza-maker to its list of bona fides. Thanks to the impeccable meats, cheeses, and produce that pass through the Star/Bacchanalia kitchen, these are pizzas worth seeking out.
Pizza is indeed new to the Star repertoire. The shop ran for 17 years in its prior incarnation on Howell Mill Road (where a small sandwich shop remains, now known as Little Star), but owner Anne Quatrano said that their new built-from-scratch home on Ellsworth Industrial Boulevard offered the opportunity to try some new things. "We've been wanting to offer pizzas on this side of town for quite some time," she told me. "So, when conceptualizing the new space, we decided to invest in a wood-burning oven, like we have a Floataway Cafe, but quite a bit larger."
No value assignedThat wood-burning oven is hidden back in the kitchen at the new Star Provisions. In fact, there's little indication that pizza is on offer at all b no signs outside, no evidence on the gleaming but cluttered counters, just a small section of "pies" buried at the bottom of menus printed on paper and stacked on the counter. But there they are: three or four pies that change frequently based on what's fresh, priced between $14 and $18. At over a foot in diameter, they can feed two for lunch, or at least offer one the benefit of a few slices left over for breakfast. Pizzas are available Mondays through Saturday, from 11 a.m. until the shop closes at 6 p.m.
Star's crust is not dissimilar to a Neapolitan style pizza b thin, lightly charred around the edges, a bit soft in the middle when sauced (and firmer on a white pie). What makes it special is a one-two punch of fresh yeast plus the same sourdough starter that Quatrano and her chefs have been using since Bacchanalia first opened in Buckhead in the mid-'90s. Quatrano says that the origin of the starter was, "natural occurring yeast from organic California wine grapes we brought back from a trip." Across Bacchanalia, Star Provisions and Floataway Cafe, they have kept that same starter going since 1994.


No value assignedOn my first visit to the new location, I overcame the temptation to try Star's new French omelette baguette sandwich and went with a spinach pecorino pizza with gruyere, mozzarella and garlic. As I waited for my pizza to arrive, I kicked myself for not going with the smoked lamb belly pie with red pepper caponata, mint, and Idiazabal cheese (I assumed that would be left to my next visit, but that was a mistake b I haven't seen it on the menu since). The spinach, though, knocked me for a happy loop once it arrived, a light toss in lemon juice giving the fresh spinach a bright acidity to counter the deep notes from the gruyere which had melded into the crust.
On later visits, the crushed tomato pizza with mozzarella, fresh oregano, and garlic showed off Quatrano and team's respect for treating simple ingredients right. A soppressata pizza with greens delicately tossed in a red wine vinaigrette further proved the kitchen's deft touch in harmoniously fusing the genres of pizza and salad. All the easier to justify taking down that last slice. And making another trip back to see what new fresh combinations might make the daily menu.




Star Provisions Market & Cafe, 1460 Ellsworth Industrial Blvd. 404-365-0410, ext. 4. www.starprovisions.com
---