View the Atlanta Ballet perform the classic Black Swan
Plus: celebrate St.Patrick's Day at a 5k and laugh your socks off at An Evening of Tipsy Comedy
Attend the American Craft Show for an experience like no other. Celebrate all things handmade while shopping from more than 230 of the country's best crafts artists. $12. 10 a.m. Fri., March 16. Cobb Galleria Centre, Two Galleria Parkway. www.craftcouncil.org.
Grab yourself and three of your closest friends and compete in Just Play ATL. Teams compete to be crowned champion in old-school games with a new-school twist. Play hip-hop charades, hood jeopardy, giant uno, and many more. $10-15. 7 p.m. Fri., March 16. M Bar Atlanta, 186 Auburn Ave. www.justplayentertainment.com.
See Kit Modus, Callanwolde's resident dance company, perform with Prime Movers youth dancers at Bemoved. The performance will focus on the passing of time. Free. 7 p.m. Fri., March 16. Callanwolde Fine Arts Center, 980 Briarcliff Road N.E. www.callanwolde.org.
Come out and chuckle at An Evening of Tipsy Comedy as comedians improvise an episode of "The Twilight Zone." This event will also include specialty cocktails, guest acts, free merch, raffle prizes, and more. $10-12. Doors 7:30 p.m. Fri., March 16. The Highland Inn Ballroom Lounge, 644 North Highland Ave. N.E. www.thehighlandinn.com.
Sing your heart out at Karaoke. Choose songs from any era to belt out loud, just make sure your falsetto doesn't shatter the glass. Free. 8:30 p.m. Fri., March 16. Midtown Tavern, 554 Piedmont Ave. N.E. www.eliteeventsentertainment.com.
Race in one of Atlanta's best shamrock themed races at Shamrock 'N' Roll Race. Kids and pups are welcome to race at this stroller-friendly event. There will be prizes for the best St. Patrick's themed costume. $15. 8:30 a.m. Sat., March 17.Atlantic Station, www.jlatlanta.org/shamrock-n-roll-road-race/.
Bring your family to the eighth annual Be Healthy Georgia Festival. This event kicks off with a one-mile fun run and 50m dash hosted by Atlanta Track Club. There will be prizes for groups with the most participants. Free. 9:30 a.m. Sat., March 17. Pemberton Place, 126 Ivan Allen Jr. Blvd. N.W. www.atlantatrackclub.org.
Join a St. Patrick's Day celebration at Atlanta St. Patrick's Parade 5k. Walk or run from Peachtree Road to historic Peachtree Street in this race. Get free draft beer and stick around post-race for Luck on the Square Festival. $15. 10 a.m. Sat., March 17. Colony Square, 1197 Peachtree St. N.E. www.colonysquaremidtown.com.
Celebrate the bond you have with your daughter at this Daddy Daughter Dance. Fathers and father figures will create a lasting memory with their little princess. Dress up for a fun evening with your precious daughter. $25-75. 4 p.m. Sat., March 17. Atlanta Metropolitan State College, 1630 Metropolitan Parkway S.W. www.omega-pkk.org.
Click your heels three times to be transported to Emerald City at this The Wiz themed party. Hang out with Southern Fried Queer Pride at Hawt Sauce: Emerald City. Come party in a green-inspired look. $7-10. 10 p.m. Sat., March 17. The Mammal Gallery, 217 Mitchell St. S.W..www.mammalgallery.com.
Calling all comic book fans! Come check out the Atlanta Comic Convention. Comics, cosplay, action figures, and art will be featured at this event. $5. 11 a.m. Sun., March 18. Atlanta Marriott Century Center, 2000 Century Blvd. N.E. www.atlantacomicconvention.com.
Ride with ORT Next Gen at this high-energy cycling class. Proceeds from this cyclegiving event will help disadvantaged youth build a brighter future through ORT STEM programs. $25. 1 p.m. Sun., March 18. Cyclebar Buckhead, 3280 Peachtree Road N.E. www.ortatlanta.org.
Coming straight from New York, the Tony award-winning play A Gentleman's Guide to Love and Murder is in Atlanta for a limited time. See what the critics are bragging about at this humorous musical comedy. $33.50. 1 p.m. Sun., March 18. The Fox Theatre, 660 Peachtree St. N.E. www.foxtheatre.org.
Holocaust survivor Tosia Schneider has triumphed over a life of brutal pain to tell her story at Bearing Witness. Listen as she recounts her experiences for all to hear. Free. 2 p.m. Sun., March 18. The William Breman Jewish Heritage Museum, 1440 Spring St. N.W. www.thebreman.org.
View the Atlanta Ballet perform the classic Black Swan. The Atlanta Ballet will take you ahead to act three of Swan Lake for the crucial moment when Prince Siegfried makes a dreadful mistake. $20. 2 p.m. Sun. March 18. Cobb Energy Performing Arts Centre, 2800 Cobb Galleria Parkway. www.atlantaballet.com.
Join Laughing Skull Lounge every third Sunday of the month for Best of Atlanta Comedy, when 10 Atlanta comedians take the stage at this stand-up comedy showcase. Laugh with your buddies all night long while you sip on drinks from the bar. $10-15. 7 p.m. Sun., March 18. Red Light Cafe, 553-1 Amsterdam Ave. N.E. www.laughingskulllounge.com.
More By This Writer
Tuesday April 10, 2018 05:00 am EDT
The classic 16th-century themed festival returns April 14 |
more...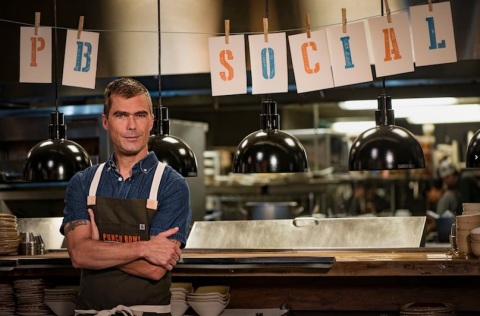 Thursday March 22, 2018 01:10 pm EDT
Suntrust Park gains a new entertainment restaurant on March 24 |
more...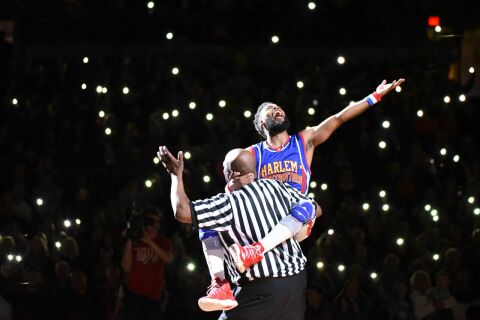 Friday March 9, 2018 06:32 pm EST
Plus: Blame it on Bianca and cook a new type of soul food |
more...
Friday March 2, 2018 09:55 am EST
Plus: Laugh with Trey Moe and experience the thrill of Monster Energy Supercross |
more...
Friday February 23, 2018 10:50 am EST
Plus: Laugh with Gabriel "Fluffy" Iglesias and attend a 'The Walking Dead' premiere party |
more...
Search for more by Shaina McLawrence