SEE & DO: Bill Burr with special guest Nate Bargatze
Bill Burr graces grace the Fox Theatre stage with a very special guest in Nashville's Nate Bargatze.
Bill Burr is one of the largest names in comedy with one of the most widely recognized voices on and off stage. His blunt, rant-heavy act can be heard on late night mainstays like "Conan" and "The Tonight Show," as well as his popular Monday Morning Podcast. He's released multiple albums and specials including 2017's Walk Your Way Out on Netflix. He'll grace the Fox Theatre stage with a very special guest in Nashville's Nate Bargatze. A nationally touring headliner in his own right, Bargatze released his first special via Comedy Central in 2015 and appears in his own half hour special as part of season one of Netflix's "The Standups." It's a big one-two punch of a show, the kind you're rarely gonna find anytime soon.
$54.70-$176.35. 8 p.m. Sat., April 28. Fox Theatre, 660 Peachtree St. N.E. www.foxtheatre.org.
More By This Writer
Saturday December 8, 2018 10:24 am EST
Everyone's favorite know-it-all swings by Center Stage on December 14 |
more...
Thursday December 6, 2018 09:51 am EST
A product of the Chicago stand-up scene, Beth Stelling seems destined for greatness. Her second album, "Simply the Beth," and Comedy Central half hour special were lauded by Splitsider and The Interrobang as one of the best for 2015. Since then, Stelling has been regaling audiences with her Midwestern charm and wit on Netflix's "The Stand-Ups," "Conan," "Jimmy Kimmel Live," as well as writing... |
more...
Wednesday October 10, 2018 10:27 am EDT
A double-header of delightfully weird and unique brand of stand-up to Atlanta |
more...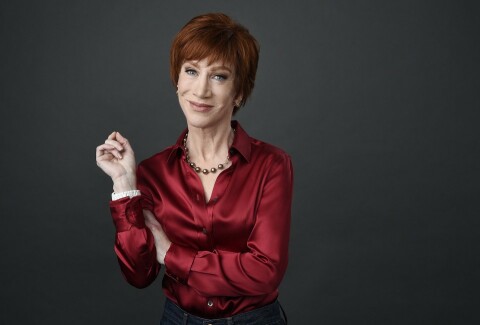 Tuesday September 18, 2018 01:28 pm EDT
The edgy comic stops by ATL on her 'Laugh Your Head Off' world-wide tour |
more...
Friday August 31, 2018 05:00 am EDT
The dynamic duo swings into East Atlanta Village on Aug. 31 |
more...
Search for more by Olivia Cathcart
---