QUICK BITES: Food news roundup 6-28
Duck Donuts celebrates Independence Day, Salata is popping up everywhere, and more
SPRINKLES & SPARKLERS: Duck Donuts is going full American and presenting sweet pastries decorated in red, white, and blue.
For anyone following along with Chef Kevin Gillespie's fight with renal cancer, he has an update for us. A month since his surgery he said in a social media post, "One round in the books and we've been victorious!" Good stuff. We are behind you all the way, Kevin.
From the team behind Roswell's Table + Main and Osteria Mattone, Coalition Food and Beverage is now open in Alpharetta (50 Canton St.). Executive Chef Woolery "Woody" Back helms the kitchen of the "expressive chef-driven American cuisine."
Tiny Lou's, the lovely French-American brasserie within the revamped Hotel Clermont is now serving brunch on Saturdays and Sundays. Prepare for perfect omelettes Instagrammed in the pretty-in-pink space.
New oyster happy hour alert! Beginning this past Wednesday, Chefs Shaun Doty and Lance Gummere serve up $1 oysters at Midtown's The Federal from 5-7 p.m. every week Tuesday through Sunday during dinner service.
Attention Atlanta United fans (a.k.a the best fans in MLS): defender Mikey Ambrose will take photos and sign your gear Thurs., June 28 from 7-9 p.m. at gusto! (782 Ponce de Leon Ave.). Fans can also try the limited release Rowdy + Proud brew from Three Taverns Brewery.
They are making tacos… for a cause. On Thurs.-Sun., June 25-July 1. Taqueria del Sol and Fox Bros Bar-B-Q team up for Hogs for the Cause, a major funder for pediatric brain cancer patients and families. 100 percent (y'all, that's a lot) of the $3 for every taco with Fox Bros' smoked brisket and Taqueria del Sol's guajillo-tamarind bbq sauce and pickled onions goes to the outreach program.
While we are talking about the big hearted folks at Fox Bros. and Taqueria del Sol, mark your calendars for the next Foxeria del Sol Hatch Chile Festival. The food celebration will be held August 26.
To celebrate America or the Peachtree Road Race, head to Buckhead's Duck Donuts for a patriotic assortment. From June 29-July 8 pick up one or a dozen of their "warm, delicious, made-to-order" sweet pastries decorated in red, white, and blue. Duck Donuts will also treat first responders to a free donut and coffee every Monday in July.
Perfect for the fall, Tim Lane and partner Richard Baum (Bantam Pub) are opening a Big Game Restaurant in Old Fourth Ward at 720 Ralph McGill Blvd. No word yet on the name.
Do you love salad? On the heels of the new Chopt spot at Toco Hill Plaza, Salata at Peachtree Center (231 W. Peachtree St. N.E.) opened Thurs., June 28. AND a second location of Wildleaf is opening in Buckhead at Buckhead Atlanta Plaza (across from Lenox Marta Station).
Busy Bee Cafe, the fried chicken and southern sides institution since 1947, is opening a second location downtown at 111 Trinity Ave. This one will serve not only lunch and dinner, but breakfast. Busy Bee chicken and waffles, anyone?
Happy birthday to Pastis! The Roswell French bistro is commemorating 20 years of service. To celebrate they are throwing a week of awesome from now through July 1 with specials, wine tastings, guest chefs and bartenders, special menus, giveaways, and nightly live music.
More By This Writer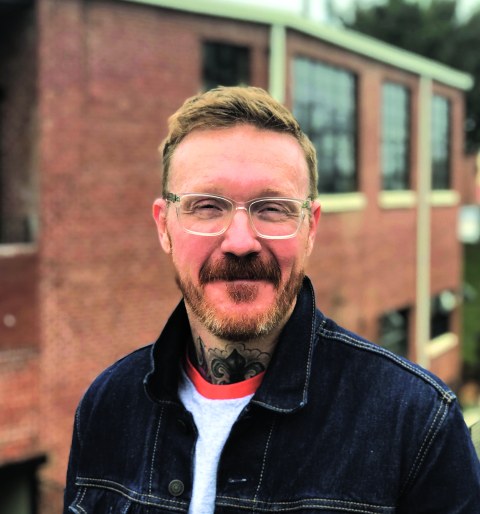 Friday January 11, 2019 09:36 am EST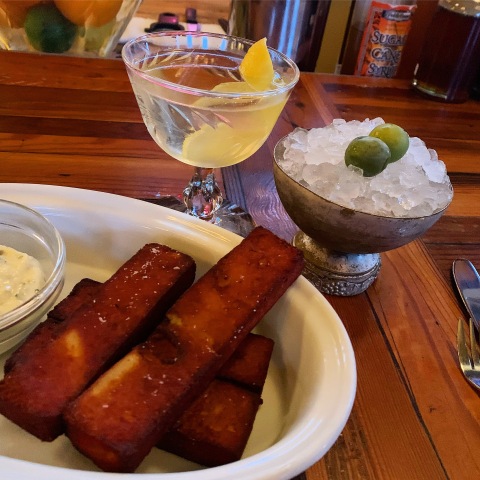 Thursday January 3, 2019 07:08 pm EST
Restaurant closures, Instagram news, and more |
more...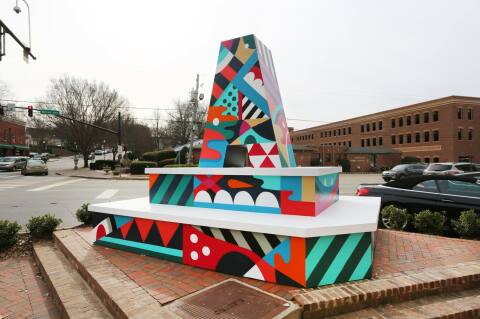 Thursday December 27, 2018 05:51 pm EST
Taco closures, 52.2 tons of grapes, and more |
more...
Thursday December 20, 2018 03:50 pm EST
Summerhill gets pizza, Trader Joe's stocks the shelves with cheese, and more |
more...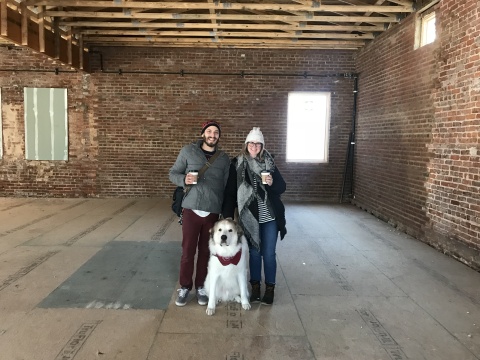 Thursday December 13, 2018 05:25 pm EST
Jarrett Stieber gets brick and mortar restaurant, AIX opens, and more
|
more...
Search for more by Angela Hansberger