>>

Events

>>

festivals

>>

A3C strikes deal with strategic investors
A3C strikes deal with strategic investors
With new partners, the festival and conference aims for widespread influence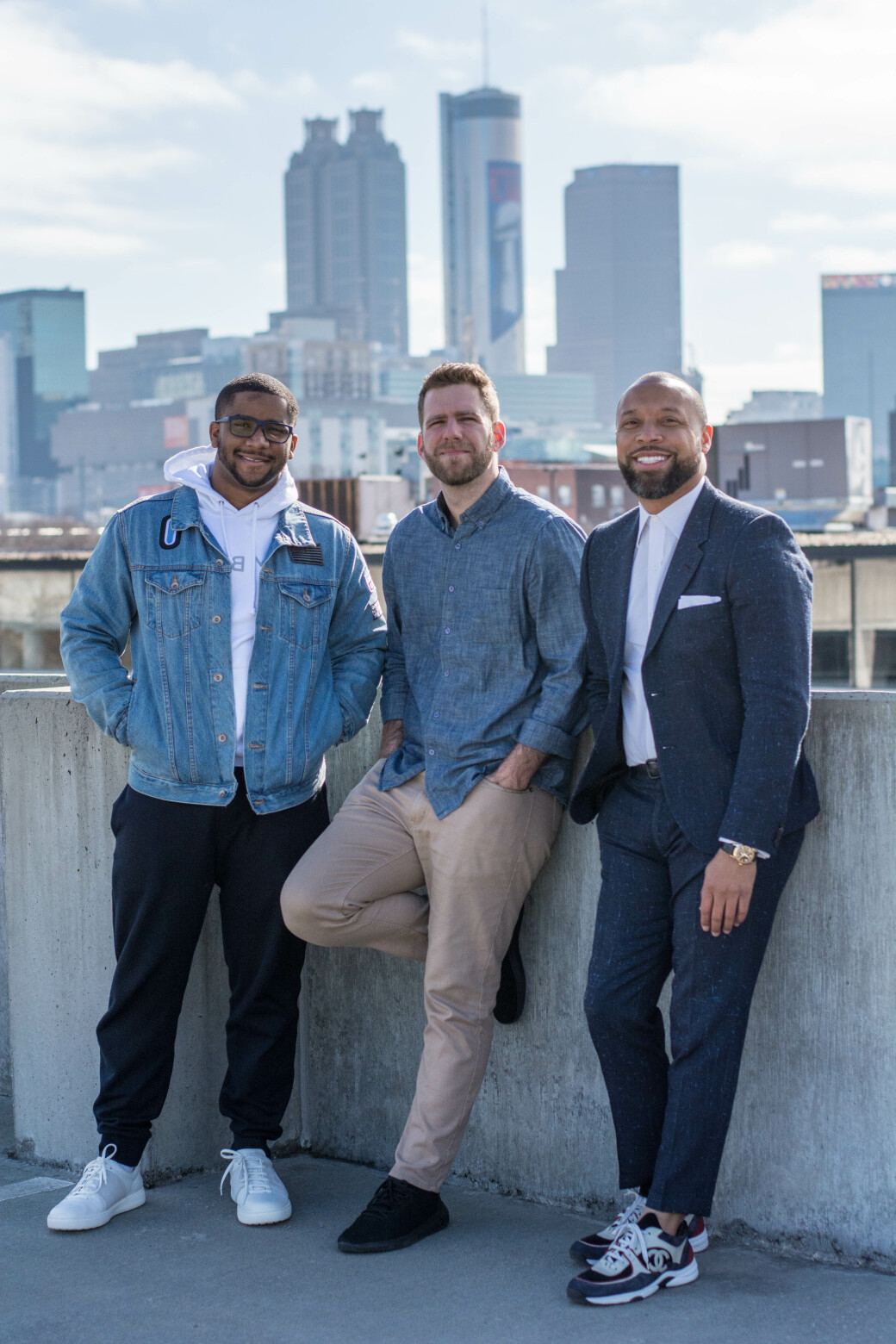 ALL EYES ON A3C: (Left to right) Ryan Wilson, Mike Walbert, and Paul Judge see an opportunity to make an authentic music gathering become more.
Alongside the increasing acceptance of Atlanta as America's hip-hop capital, the A3C (All Three Coasts) Festival & Conference has grown and solidified into an indisputable institution within the city. The beloved annual hip-hop festival and conference highlights classic contributions to the culture, showcases burgeoning talent, and provides an unmatched educational and networking experience.
Since 2005, the event has showcased acts such as Souls of Mischief, J. Cole, Clipse, Wu-Tang Clan, and Nas. Exceptional guest speakers in tandem with invaluable resources like the Creator Complex, where attendees can receive complimentary services such as professional headshots and social media audits, make A3C more than a music festival.
On January 29, 2019, A3C announced the closing of a deal with two new investors: Ryan Wilson, co-owner of The Gathering Spot and Paul Judge Media Group via Paul Judge. For an undisclosed amount, Wilson and Judge acquired a controlling stake on the heels of the festival's 15th anniversary.
Although new names have entered the spotlight, A3C has not been hijacked by alien parties. Managing director Mike Walbert, and other partners are still in the equation, only now with diluted shares. This allows all investors to maintain advisory roles while bringing on board Wilson and Judge, whom Walbert describes as "two people at the forefront of entrepreneurship and innovation in Atlanta."
Wilson is the co-founder and CEO of The Gathering Spot, a private membership club that provides event and work space while building a community among the city's innovators. Judge is a serial entrepreneur: the co-founder of TechSquare Labs, an incubator space in midtown; and the head of Paul Judge Media Group, a media company that creates cultural content through the lens of technology. Working together with Walbert, Wilson and Judge will focus on growing A3C by incorporating technology, film, television, and gaming into the festival experience.
While these aims are lofty and potentially burdensome for a hip-hop festival and conference, Walbert is sanguine in justifying A3C's efforts: "Culture impacts all of them, right? Music is the backbone that touches everything. Film — the way we consume it, the way we share it, the way we digest entertainment technology — has such an impact on that."
"I don't separate A3C from Atlanta," Walbert goes on to say. "I look at the trends in the city, and film and TV have been a major trend in the last five to 10 years. We need to be on the forefront. A3C needs to be a platform for that industry, that community as well."
His focus on community resonates and has a pervasive effect on the festival. Attendees experience camaraderie and a constructive vibe that is uncommon in most rap settings.
Atlanta rapper and personal chef Dillon Vaughan Maurer, known for his alter ego Lobsterdamus, has performed at every A3C since its inception in 2005, and he praises the festival for its inclusiveness.
"Hip-hop can be very exclusive," Maurer says. "Very 'Oh, you're not old school; you're not new school. You're not trap; you're not hip-hop.' Let's tear all that shit down for one weekend, and let's just all mob out. Every year you're gonna see the people that you saw last year," he adds. "Maybe one year you got a mixtape from a no-name, and then the next year that dude is Curren$y. Every year, it's just something that we all look forward to: this culture, this same energy."
Wilson agrees that one of A3C's core strengths is its allegiance to hip-hop culture on the ground level. Expressing his interest in further developing the festival, he adds, "A3C is a great celebration of culture, so I enjoy the festival and conference. It's good to be able to connect with the community. From The Gathering Spot's perspective, what's of interest to us is building experiences that celebrate our communities."
Incidents such as the stampede during Lil Wayne's closing performance, which brought A3C 2018 to an abrupt end, are being addressed as well. Walbert, understanding but not overstating the incident's importance, says, "If anything, it's going to change how we look at music experiences. What would it look like if our festival was deconstructed? Instead of one big outdoor space, what if we were at the Tabernacle, Variety Playhouse, Center Stage, and took over all the massive venues in Atlanta for one week?
"We're going to continue to be a platform for upcoming artists and discovery, but what if we continue to produce super-heightened amazing events inside of 1,000- to 3,000-cap venues? Getting a really big artist like Lil Wayne or Wu-Tang to play at Variety Playhouse would be crazy."
By incorporating the same type of urban expansion that South by Southwest (SXSW) executed in the city of Austin, Walbert aims to streamline the conference and festival scheduling, making it a better experience for everyone. However, he isn't the only partner with towering ambitions. Judge believes the festival can become more culturally relevant, saying, "Right now, we're focused on making A3C a top-five festival in the country."
Judge sees the inclusion of Wilson and himself, two prominent black entrepreneurs, as beneficial to the evolution of A3C, insisting that diverse opinions will enhance the festival environment.
Wilson describes the dynamic of the newfound partnership as authentic and balanced. "I don't think that we're speaking different languages," Wilson says. "What's special about the opportunity is leveraging the relationships that both businesses have, as well as the communities that surround both businesses. We've got the opportunity to make it an even larger event moving forward."
When A3C returns October 8-13, attendees can expect plenty of changes as technology, film, television, and gaming are integrated into the event. In addition to a deconstructed festival approach with multiple venues, the conference is also moving venues from the Loudermilk Conference Center to a larger location yet to be confirmed. In an extremely transformative year that could amplify the festival's cultural influence, one of A3C's primary concerns is staying grounded.
"Growing without losing what made it special," Walbert says. "That's the biggest challenge."
The festival's annual offering of meaningful experiences, its inclusive nature and keen grasp of hip-hop culture have made it an Atlanta institution. If it can preserve those core values amidst the colossal changes coming, A3C may become one for the entire country.