Carrying the Torch
The monthly drum n bass night fosters community
On the second Friday night of every month for the past eight years, the muted thump of solid bass has stolen out of the Masquerade's Purgatory and Hell and into Kenny's Alley. Torch DNB, which began in June 2011 as a monthly drum and bass event, plays a crucial role in the Atlanta music scene, providing a space where devotees of the music can meet, renew friendships, and celebrate their love of the genre and the culture.
Bill Hoffman — who DJs as Thesis, performs as MC Hubbs, and manages the 404 Audio calendar and podcast — has kept Torch going through a significant relocation from the Masquerade's original North Avenue location to its new home downtown. That's an accomplishment worthy of praise in a city with such a varied musical landscape.
Hoffman, who launched Torch in 2010, recalls his early exposure to the genre. "I went to my first rave in 1998," he says. "It wasn't too far afterwards that I got into jungle/drum n bass, and I have continued going to shows ever since."
By the early 2000s, Atlanta was home to a few major celebrations of drum and bass music, all of which Hoffman attended: The recurring Fuze event organized by Derek Marane/Kujo via his production company 180 Degrees. Tambor y Bajo at the Masquerade, organized by Anthony Rotella, better known as electronic music producer Mayhem. Transit, also a creation of Rotella, was held regularly at the Mark.
As 2010 came to a close, Hoffman knew he needed to step up and create his own night to serve as a vital drum and bass music forum, and to provide the same type of free, recurring experience he'd enjoyed with Fuze. "I needed to help carry the torch," he says. "That's how we came up with the name."
Through Hoffman's networking with Kujo and the Masquerade, the first Torch was lit.
To appreciate how this recurring event serves the needs of its community, while also offering access to new participants, one must first understand how it both upholds a tradition and provides a historically standoffish scene with the opportunity to thrive. While Torch's stamina is partly due to the city's rich drum and bass music scene, it has also offered space for people to come together to celebrate, share common interests, cooperate, and offer support. It serves up opportunity to local producers and fans. All ravers are welcomed, new and experienced, into a realm alive with the sound of drum and bass.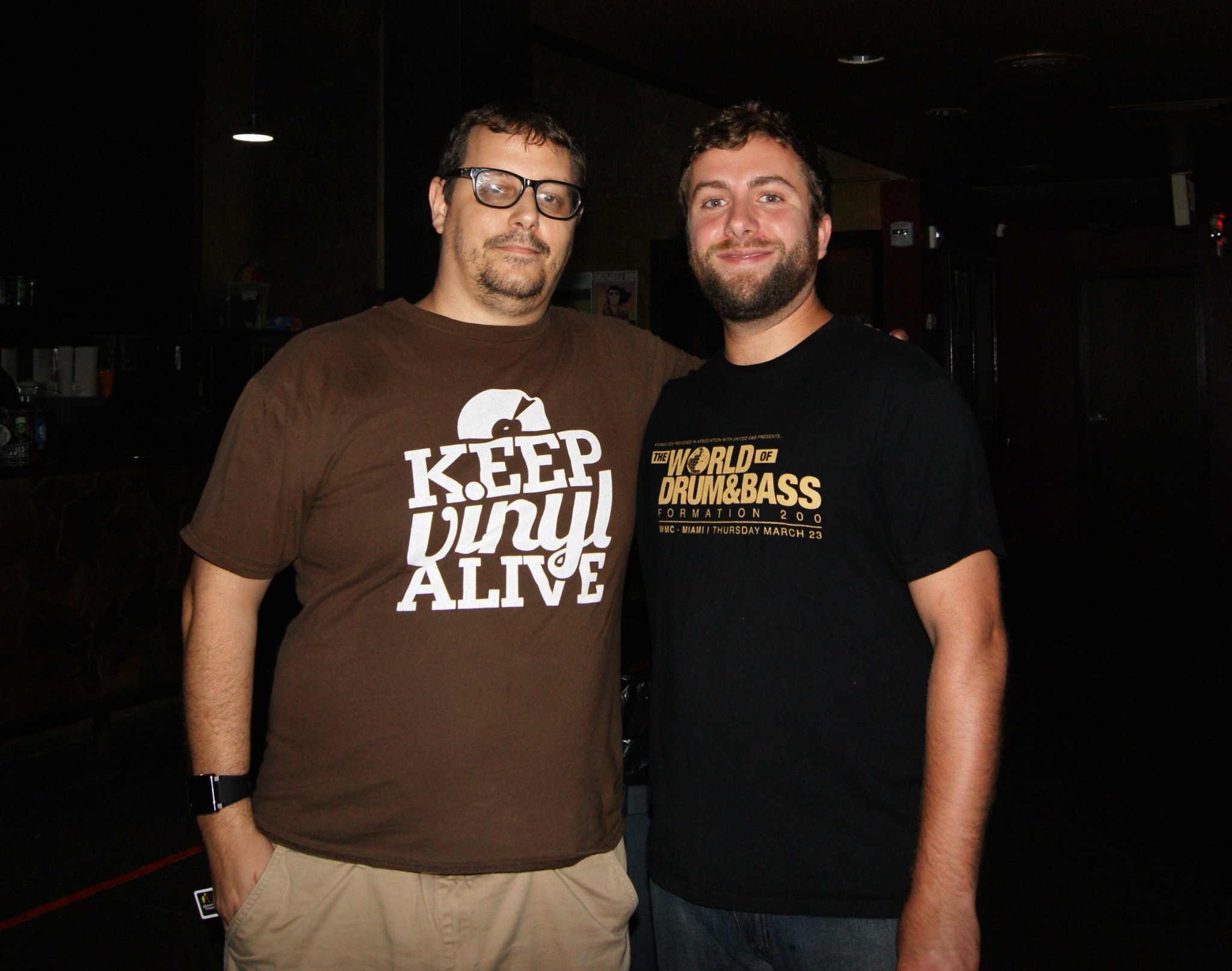 While the Masquerade staff continues to provide support with essential aspects of Torch, a number of community members have lent their expertise. Danny Leal and Gabby Shearer, who own Systematic Productions, designed the lighting programs that now enhance every set. Chuck Whitehead isn't merely first on the dance floor each month, a whirling dervish of devotion for drum n bass; he's an official crew member.
Michael "MetaPattern" Hrebenak oversees social-media content for Torch, and occasionally provides a set to round out the night.
The event attracts plenty of established talent. Torch has hosted renowned DJ-producers such as: Mayhem; Legion, the dynamic duo of Hunter Watson and Lee Griffin; Logam, also known as Thomas Numprasong; and David Bruce, who produces under the name Armanni Reign. But Hoffman's primary mission with Torch was to provide an opportunity for those who haven't yet built a strong presence as DJs.
"Many of the 175 or more DJs who have played for us aren't known outside our community," he says. "But they are all fantastic DJs." [Note: DJs interested in being considered for a set can submit a sample mix to the Torch team.]
It's this willingness to welcome those who aren't yet firmly established in the scene that marks a sea change in the community. Zach Lowe (familiar to fans as Johnny Goodtime), is a fixture at Torch, who also co-produces the monthly Elevate nights with his wife, Amanda, at Believe Music Hall. Lowe supports this shift unequivocally, saying that he loves the music and wants to see the community prosper.
The sheer energy one senses at Torch, the palpable love for the music and for one another, stem from this communitas. Whether someone's a new DJ or a promoter, Hoffman asserts that it's vital to help them. "Play or buy their music," he says, "go to the events they host, book them for shows, and develop relationships."
Those relationships are what drive the growth of the scene. Without them, there would be no one to keep the Torch lit.