ATL UNTRAPPED: Remembering the vibrations of summer 2020
Bid farewell to one of Atlanta's most historical and trying summers with the amazing music that accompanied it
The September equinox officially signified the turn of the season with the first day of autumn, but make no mistake about it — summer has already been long gone. Sure, the weather might suggest otherwise, but that's Georgia for you. The vibes, however, have irreversibly switched, as kids and college students alike have returned to both virtual and physical classrooms, and the rest of us have shifted much of our focus to the upcoming presidential election in November.
Due to COVID-19 — and the social unrest caused by the murderous police in cities across the country —  the summer of 2020 certainly burned itself into the history books. It was a season of restriction, alienation, racial tension, death, and uncertainty. Having survived that, a fresh start is definitely what we all could use right now — but the last handful of months will always remain ingrained in our memories. To properly bid farewell to one of the most trying and momentous summers of recent memory, it's only right that we look back at the music that helped us through it. From hip-hop to R&B as well as all the funky pockets in between, let's remember some of the best vibrations of summer 2020.
Arzlee:
"Press Play" (orngstndrd) — While we've been awaiting the follow-up to his 2018 effort,
Summer Love
, Arzlee made sure to keep us fed this summer with a double single, featuring "Press Pause" and "Play." The latter is the sonic manifestation of living in the moment, and in a year where almost everything has been on pause, the brightness exuding from the three-minute track feels magnificent.
---
---
---
---
---
---
---
---
---
More By This Writer
Thursday July 22, 2021 03:02 pm EDT
Here's what you need to do to secure a free ticket to the acclaimed artist's listening party tonight |
more...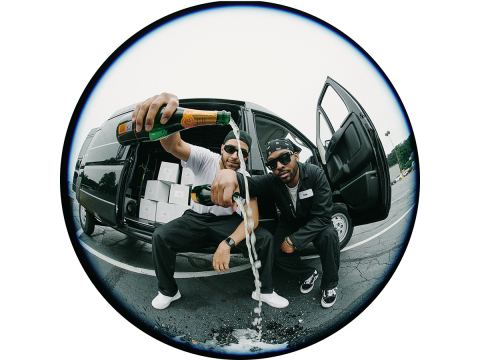 Friday July 2, 2021 09:35 am EDT
The rapper and producer duo go three for three with their latest project, "Bring the Bottles In" |
more...
Thursday July 1, 2021 11:01 am EDT
The forthcoming launch of local sneaker brand Heel begs a brief tour of the city's sneaker culture |
more...
Thursday June 3, 2021 12:16 pm EDT
You may not yet know Young Thug's new artist, but he's ready to introduce himself |
more...
Wednesday May 5, 2021 10:43 am EDT
Atlanta remembers the late Hip-Hop legend. |
more...
Search for more by Joshua Robinson
---