LYNX DELUXE: "How far we've come'
Members Browne and Theodora discuss their latest recording — and bid farewell to 378
Lynx Deluxe's Andy Browne is usually a champion of the now, but during our last few conversations, his thoughts have tended towards remembrances. Today is no different. Perhaps it's the time of the year; it's New Year's Day, and taking stock is inevitable. Sitting alongside bandmate and significant other Lucy Theodora on Urban Pie's patio, he has more than once returned to two memories from his days as front man of The Nightporters, a band he describes as "Atlanta's answer to The Replacements."
One lands him backstage at a New Haven dive, light years from his present-day sobriety, negotiating a hangover. He's among royalty, two of his heroes — Michael Stipe and Paul Westerberg — and asks about a cure. Their responses are vintage angel versus devil on your shoulders: Stipe swears by honey, tea, and echinacea; Westerberg favors cigarettes and whiskey. Browne is vague about what advice he took.
Another memory, this one even more enshrined, is from 1984, when The Nightporters opened for The Clash at The Fox Theatre. Browne's group was a last-minute addition to the bill, a dream scenario the found his band slashing through their set, possessed by the bash of it all, sharing a stage with a group they considered platonic. Backstage after the band's set, spent and elated, Browne made eye contact with Joe Strummer, who gave him a thumbs up. For Browne, the gesture was sacred: "Having the thumbs-up approval from Joe Strummer was like being blessed by Jesus."
But today Browne isn't mired in remember-whens; his mood is more gracious than nostalgic. He's looking back, appreciating a subtle brotherhood, thankful to have been part of the punk's left-of-the-dial nascency. "I certainly don't want to live in the past, but the occasional looking back can give us great insights to how far we've come as individuals," he says.

And like that, we're snapped into the present, discussing the latest developments in the Lynx Deluxe universe. Whereas The Nightporters delivered roiling, glorious rock n' roll that situated itself among Twin Tone's most ragged moments, Lynx Deluxe deals in technicolor. The band's debut 2021 EP, Jungleland, evolved into a full-length by the same name. It's a record that dismisses genre concerns, favoring cinematic sweeps, punk rock exotica, and elastic bass lines over a reliable boiler plate. Browne considers Lynx an organic maturation. "I feel we are writing music that was inspired by all the great bands — The Beatles, The Stones, and The Yardbirds — and to a certain extent the punk rock of our youth — The Clash, Sex Pistols, The Jam. It's just more grown up. After all you can't sit around and write the same songs you did at 18-19. What progress would there be in that?"
Last October, the band traveled to Macon to record at the newly revamped Capricorn Studios. Lynx understands the studio is hallowed ground. "It's an historic place," says Theodora. "Everyone we worked with was really nice. It blew me away when we were in the sound booth and listened to what we had recorded, where the old controls are. It sounded so good in there. We have some things to add and adjust, but it was a lot of fun. I felt lucky to be able to record there. We were in the big room, the one that's analog, where those classic bands recorded. It was like when we played The Capitol Theater in Macon. I stood on the stage wondering how many awesome musicians had stood there before and will after me and how lucky I was."

"It was an incredible experience," Browne agrees. "We are in the middle of mixing those sessions and doing some overdubs here and there. Palmer Wood is producing, and the executive producer is Jason Becknell from Radio Tucker. Both those guys are incredible and working with us to further what we're doing. Right now, we have five songs from those sessions, and we're taking our time, making it right. We'll probably do another EP and see how that works as far as what we might want to add. We started out with our first five-song EP, and it worked well, and we'll do our second five-song EP. We've recorded a couple of new songs and reworked a couple of other songs. We got the big drum sound. Our drummer Brad (Mattson) is incredible, and we always want to put him in the forefront and make him sound as powerful as he really is. Dean (Browne, Andy's brother) is our guitar player who came in last year, and he has a completely different sound than Greg (Di Gesu), and we're using that to our advantage. He's more of a guitar-player's guitar player. Our sound has changed so much. And with Billy (Fields) on keys, we're making him a bigger part of this than he has been."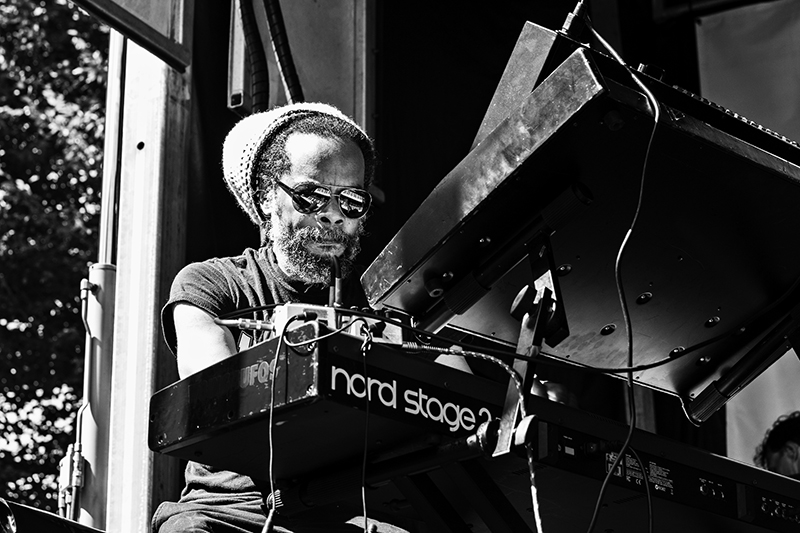 Browne shares two tracks from the sessions, "Queen Anne's Lace" and "A Little Piece of England." The germinal chords from earlier versions of the songs are now in full bloom. The sound is robust and cohesive, full of clout and grandeur. "If someone were to ask me the difference as we move on to our second project," says Browne, "I would have to say that we are in a more musically focused mindset than (we were recording) Jungleland. That doesn't mean I don't love that record; it's just that things are falling into place now. We're really concerned about our own sound. I'm not really concerned with genres or trying to categorize it."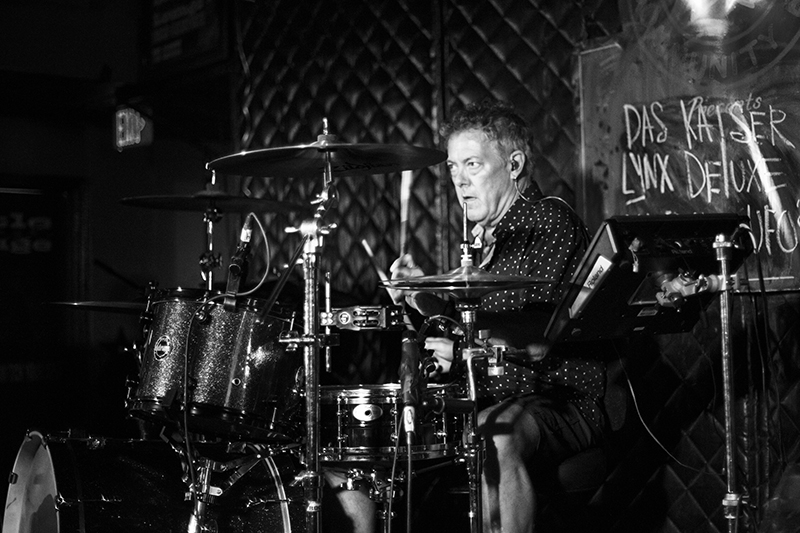 Also on the horizon is the band's show Saturday, February 25, at 378 Gallery, but the mood concerning the concert is bittersweet — Lynx's performance will be the venue's last. Browne is honored to provide the venue's swan song, as gallery manager Tom Zarrilli is someone he holds dear. "When I was a kid," he says, "we used to sneak into TV Dinner, the club Tom managed on Peachtree Street. He was always great about (supporting) the local scenes and local bands. And, that whole contingent that he was friends with — Now Explosion and RuPaul — they were open to all kinds. We were a rock band, but given that differential, it was never, 'They're not what we're doing.' It was always great because we'd play a lot. There was a place (Zarrilli managed) on Ponce, Celebrity Club, where we played a lot with RuPaul … that was a cool club, too.
Zarrilli has been on the local scene for a long time. He's always been real supportive of all kinds of music and different scenes. 378 opened in June of 2019, only months before Covid. Though Zarrilli had to stop producing events there during the pandemic, he was quick to re-open once it seemed safe, featuring exhibits of artists from both Athens and Atlanta, as well as bands that either complimented or shared an aesthetic with the artists. The gallery is a small, intimate place, but has been really, really supportive of the current scene. It's also been a place for local artists and musicians to hang. It's underground — but a very cool place. Zarrilli has an innate knack for bringing people together. He's done an incredible job of just that over the three-and-a-half years that the space has been open.
Both Browne and Theodora acknowledge that 378's closure, alongside Star Bar's latest brush with the wrecking ball, is another reminder of what's lost when small venues close their doors. They eulogize Atlanta's long-gone music venues like 688, The Agora Ballroom, Somber Reptile, Echo Lounge, and Dottie's. "Those places," Theodora says, "gave people the freedom to be themselves. And there aren't that many place left like that, not in Atlanta where everything is becoming so homogenized."
To commemorate 378's finale, Lynx wants to give the evening the documentary treatment."What we plan on doing is filming. We want audience participation, Browne says. "We want people to bring their cameras and videotape it. Then we're going to ask them to drop it in the drop box. The result will be an audience participation video. It's a live project with performances and some interviews on the spot. It's going to be 378's last night, so we want to document that place as-is. We love it in there, so we want to do a mini-documentary not only about us, but the other bands on the bill — Current Rage and Das Kaiser — and the place as it stands as a great supporter of the arts."
For Browne, the documentary is another opportunity for reciprocation. "From my own perspective," he says, "music is the great healer. It has lifted me through some very difficult times. These places come and go, but they deserve a legacy." —CL—
Sat., Feb 25. $5. 7:30 p.m. 378 Gallery, 378 Clifton Rd N.E., Atlanta, 30307. Lynx Deluxe, Current Rage, and Das Kaisers. gallery378.com IG: 378clifton
---