Create Your Own Culture: A DIY Celebration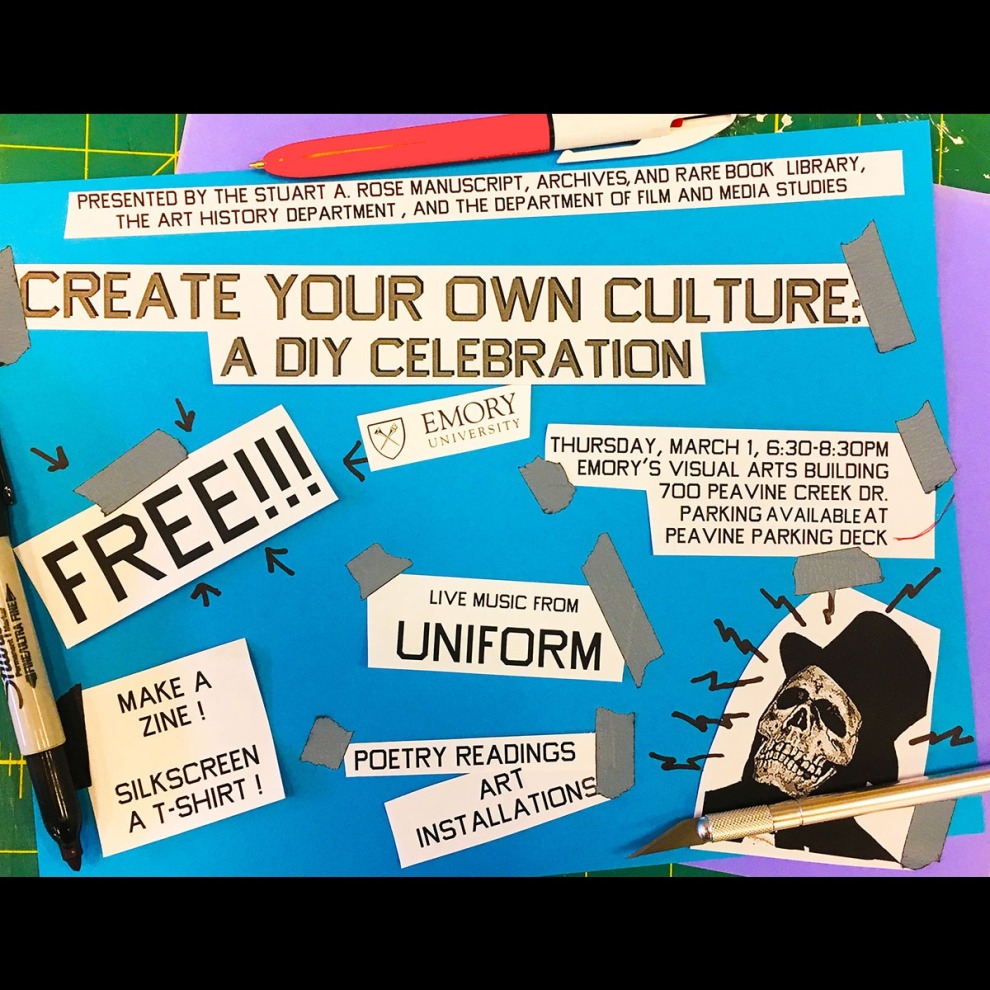 Thursday March 1, 2018 06:30 PM EST
Cost: Free,
USER SUBMITTED
From the venue:
Peavine Parking Deck
Join Emory University's Rose Library for a night of free music, poetry and art as we celebrate Atlanta "Do-It-Yourself" (DIY) culture and the intersection of the library's punk and poetry collections. This event will feature a performance by Atlanta's own Uniform, readings by local poets, an art installation and a showcase featuring fanzines, writers, artists and bands. Parking available at the
Peavine Parking Deck
. 
More information
The Other 4 Things To Do Today