USER SUBMITTED
Create Your Own Culture: A DIY Celebration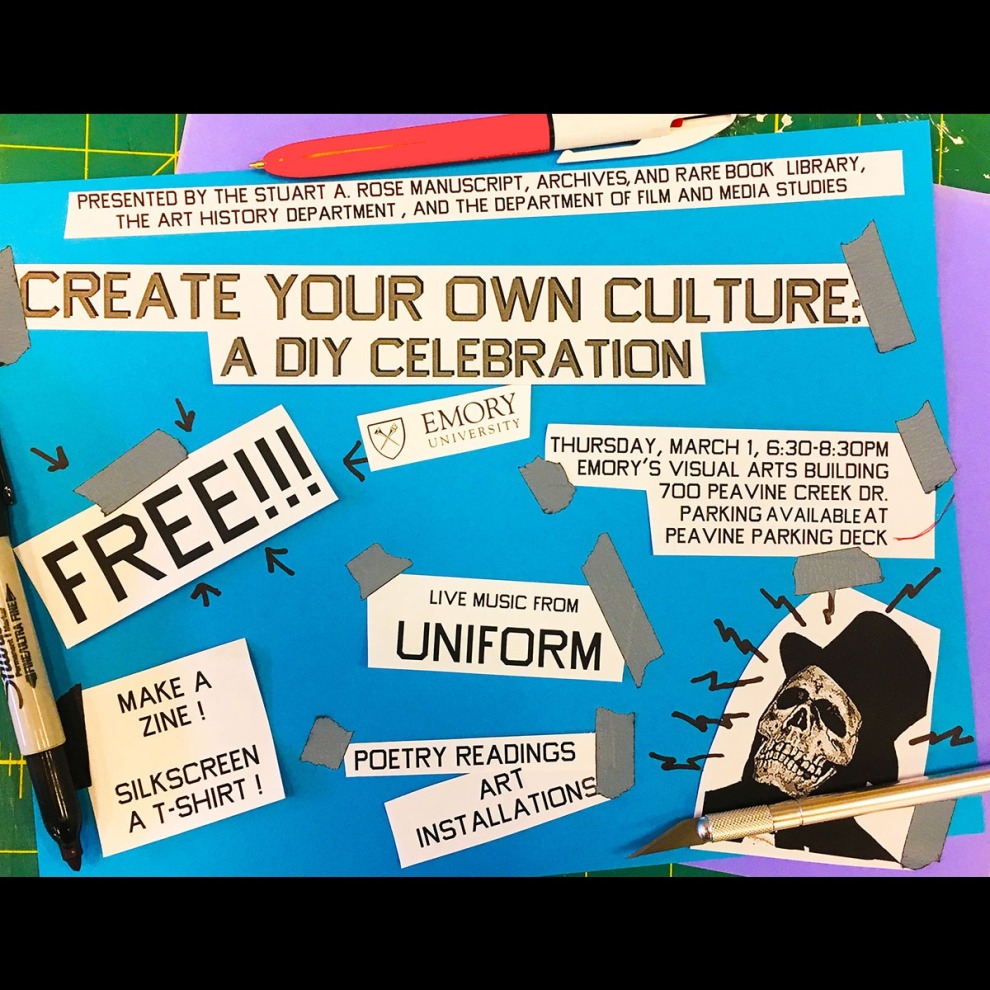 Thursday March 1, 2018 06:30 pm EST
Cost: Free
From the venue:
Peavine Parking Deck
Join Emory University's Rose Library for a night of free music, poetry and art as we celebrate Atlanta "Do-It-Yourself" (DIY) culture and the intersection of the library's punk and poetry collections. This event will feature a performance by Atlanta's own Uniform, readings by local poets, an art installation and a showcase featuring fanzines, writers, artists and bands. Parking available at the
Peavine Parking Deck
. 
More information
The Other 4 Things To Do Today
Friday October 22, 2021 07:00 pm EDT
Categories: Halloween
Join us for a spooky Friday night showing of Hocus Pocus under the stars. The movie is free but mask and social distancing are recommended.
[
click here for more
]
USER SUBMITTED
Friday October 22, 2021 07:00 pm EDT
Esteemed singer-songwriter Randall Bramblett is a multi-instrumentalist musician with a career spanning four decades. The Jesup, Georgia native has been highly sought-after for his creativity as both a collaborator and skilled touring sideman. His talent has earned him the respect of his peers and m... [
click here for more
]
CL RECOMMENDS
Friday October 22, 2021 08:00 pm EDT
Friday October 22, 2021 08:00 pm EDT
Electric Avenue The 80's MTV Experience
Doors Open at 7 pmMusic at 8 pmA 2+ hour show
General Admission - Standing Room ONLY. This ticket ensures entry to see the show. * It does not guarantee a seat. * There will be some designated areas to sit at that will be first come, first serve. VIP tables ar... [
click here for more
]
USER SUBMITTED
Friday October 22, 2021 07:30 pm EDT
Support some of Atlanta's best stand-up comics and enjoy a night of laughter and beer under the stars. [
click here for more
]
USER SUBMITTED