USER SUBMITTED
Surrogates - May 26, 2018
Saturday May 26, 2018 05:00 pm EDT
Cost: 15, two drink minimum
Doors 4:30 pm
Show 5:00 pm
Ever wanted to perform Stand Up Comedy but never found the time to dedicate years of your life to writing jokes, developing stage presence and crafting impeccable delivery?
Then Surrogates : You Tell The Jokes* & The Comic Pulls The Strings is the show for you!!!
Audiences members are selected and paired with some of Atlanta's best Stand Up Comedians and outfitted with an ear piece and put on stage to act out a stand up comedy routine being fed to them line by line by a comedian back stage.
It combines stand up comedy with interactive improv, bringing the audience member into the show, on stage, front and center and telling jokes with the assistance of a comedian back stage, guiding them through it.
It's "Cyrano de Bergerac" meets "Stand Up Comedy"
Produced By Ian Aber and Matt Pechiney
More information
Hours
Monday: Closed
Tuesday: 7:30 – 11:00 PM
Wednesday: 7:30 – 11:00 PM
Thursday: 7:30 PM – 12:00 AM
Friday: 7:30 PM – 12:00 AM
Saturday: 7:30 PM – 12:00 AM
Sunday: 6:30 – 10:00 PM

The Other 4 Things To Do Today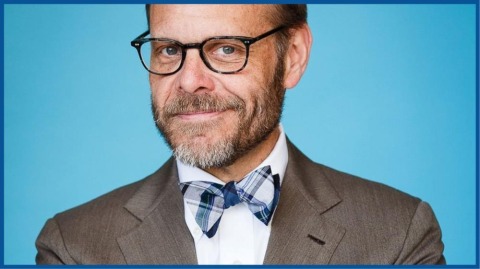 Monday May 20, 2019 06:00 pm EDT
Please join us for an evening of dining and discussing Alton Brown! Choose any recipe from his cookbooks, make it in your own kitchen, and bring it to share at our communal gathering! Email dawn.spencer at fultoncountyga.gov for info. [
click here for more
]
USER SUBMITTED
Monday May 20, 2019 07:00 pm EDT
Hell
Sworn Enemy, fronted by Sal LoCoco, established itself in 2000 with the release of "Negative Outlook" on Jamey Jasta's Stillborn Records. The record was a mix of old school hardcore punk and new school breakdowns, and quickly gained the band attention in the underground scene.
[
click here for more
]
Monday May 20, 2019 08:00 pm EDT
Monday May 20, 2019 04:00 pm EDT
Brenda Nicole Moorer will perform at the final MARTA Monday. Moorer fuses jazz, soul and folk elements in her songwriting to create a refreshing and vintage sound. After headlining the Next Generation Stage at the 2017 Atlanta Jazz Festival, Moorer began to receive national recognition and was the r... [
click here for more
]
USER SUBMITTED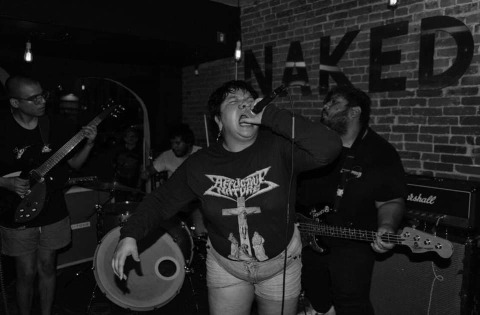 Monday May 20, 2019 07:30 pm EDT
Amygdala // amygdalatx.bandcamp.com
nicodxmvs // soundcloud.com/nicodxmvs Playytime // playytimeatl.bandcamp.com Armor // youtu.be/kN9nhgn9nM4
+1 more band TBA [
click here for more
]