USER SUBMITTED
RUSTY MILLER, The Compassionate Eye in Forgotten Atlanta
Thursday June 14, 2018 06:00 pm EDT
Cost: Free

The City of Atlanta Gallery 72 is honored to present the first solo exhibition of Rusty Miller's vintage and later photographs of Atlanta, circa 1960s to 1970s, in "The Compassionate Eye in Forgotten Atlanta." The exhibition, in collaboration with curator Susan Todd-Raque, features a selection of 50 photographs, portraying the people in various communities now gone or changed forever.

Russell Stough Miller (1933-1992) grew up in Atlanta and decided he wanted to be a commercial photographer rather than work in the family printing business. Rusty Miller followed his personal passion on the weekends by documenting the people who lived in Old Fourth Ward, Vine City, Summerhill, Washington-Rawson and Buttermilk Bottoms, where there were unpaved streets, electricity was rare and life went on as usual, outside of the turmoil during the 1960s Civil Rights Movement activities in downtown Atlanta.
More information
Hours
Monday: 10:00 AM – 5:00 PM
Tuesday: 10:00 AM – 5:00 PM
Wednesday: 10:00 AM – 5:00 PM
Thursday: 10:00 AM – 5:00 PM
Friday: 10:00 AM – 5:00 PM
Saturday: Closed
Sunday: Closed

The Other 4 Things To Do Today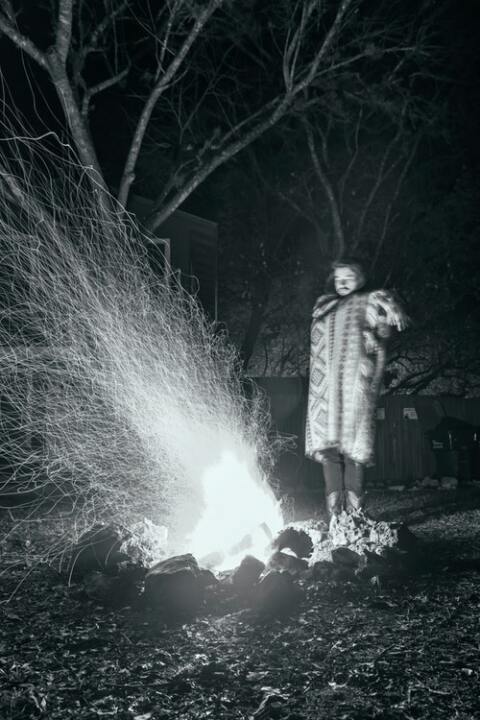 Tuesday May 21, 2019 06:00 pm EDT
Matthew Logan Vasquez is feeling optimistic. That's not necessarily apparent the first time you spin his new full-length solo album. Each track on Matthew Logan Does What He Wants feels urgent and intense. Impatient landlords, financial woes and other frustrations fan the agitation embedded in the... [
click here for more
]
Tuesday May 21, 2019 07:00 pm EDT
Art Alexakis, the charismatic frontman of the multi-platinum rock band Everclear, has announced an intimate, collaborative acoustic tour for May-June 2019. Art has invited three of his friends to join him on stage each night - fellow platinum artists Chris Collingwood (Fountains of Wayne), Max Colli... [
click here for more
]
Tuesday May 21, 2019 05:30 pm EDT
Bell's Brewery is turning 10! Help us celebrate one of the country's best breweries with a free tasting. They're bringing us some fun, rare beers and giving away free swag. Come find us in the downstairs beer cellar beneath Boxcar. [
click here for more
]
Tuesday May 21, 2019 07:00 pm EDT
Jordan Lee Dooley, a rising star in the podcast, young entrepreneur, and faith space, presents The Purpose Driven Life for the next generation.
To attend this event, please purchase a ticket via the Freshtix link below. Each individual ticket includes a pre-signed copy of the book.
About the&nbs... [
click here for more
]
Tuesday May 21, 2019 06:00 pm EDT
Hell
Basement are an English rock band formed in 2009 in Ipswich, Suffolk, England. Their first studio album, I Wish I Could Stay Here, was released in 2011. The next year, Colourmeinkindness was released, charting on the Billboard Top 200.
[
click here for more
]