CL RECOMMENDS
Best of Atlanta - July 26, 2018
Thursday July 26, 2018 08:00 pm EDT
Cost: $22-$30
The 'Best of Atlanta Comedy Showcase' features 10 comedians each doing their best 10 minutes of material! The comedians are a mix of touring professionals, and ATL's brightest up and comers. Celebrity drop-ins are also frequent; Ron White, Chris Tucker, Iliza Shlesinger, Clayton English, Jarrod Harris and more have all made an appearance! New comics every weekend! Still not convinced? Fine. According to the Humor Research Lab at the University of Colorado Atlanta's comedy scene is ranked 3rd Best in the Country, beating out both LA and New York! That's just science. 7 of the final 30 comedians who appeared on NBC's Last Comic Standing Season 9 (2015) are from Atlanta! The prestigious Montreal Just For Laughs Comedy Festival featured four Atlanta Comedians in 2015, and the 2015 Laughing Skull Festival winner and runner up both hail from Atlanta! Lil MORE... Creative Loafing calls the Laughing Skull, "Atlanta's best full-time option for seeing stand up..." CBS Atlanta refers to the Skull as being, "Notoriously known as Atlanta's best comedy club," AND INsite Magazine continues to rank the Laughing Skull Lounge Atlanta's Best Comedy Club in the city! Come see one of Atlanta's most popular stand up comedy shows at THE BEST venue for comedy in Atlanta (not even our words)! ... And if you don't like comic on stage, don't worry, they're almost done!
More information
Hours
Monday: Closed
Tuesday: 7:30 – 11:00 PM
Wednesday: 7:30 – 11:00 PM
Thursday: 7:30 PM – 12:00 AM
Friday: 7:30 PM – 12:00 AM
Saturday: 7:30 PM – 12:00 AM
Sunday: 6:30 – 10:00 PM

The Other 4 Things To Do Today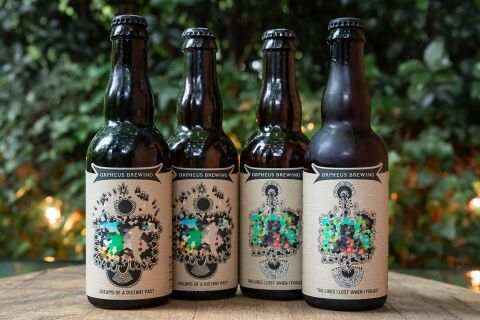 Sunday May 24, 2020 01:00 pm EDT
We're kicking off our Year Six celebration a little differently this year - but we still plan to release plenty of brand new beer we think you're going to love. This year, instead of releasing all of our anniversary beer over Memorial Day Weekend, we will instead be releasing two new beers weekly ... [
click here for more
]
Sunday May 24, 2020 09:00 pm EDT
It's the Live Stream Concert that Everyone is Talking About! Catch The Buckhead Boyz Memorial Day Weekend performing LIVE.
It's the Live Stream Concert that Everyone is Talking About! Catch The Buckhead Boyz Memorial Day Weekend performing LIVE on all their Virtual Platforms
It's the Rooftop Con... [
click here for more
]
Sunday May 24, 2020 09:00 pm EDT
A multi-faceted recording artist and songwriter, Kathleen Bertrand is a native Atlantan, whose soulful performances have graced two Olympic Games, two presidents, and countless appearances at jazz festivals worldwide. Bertrand's fan base spans the United States as well as Europe, Japan, Brazil, Au... [
click here for more
]
Sunday May 24, 2020 12:00 pm EDT
While 2020 has been a year of significant change, one thing we did not want to change was bringing you awesome panels and events and much more fun on Memorial Day Weekend! MomoCon goes virtual with MomoConline, May 21st – 24th! During the 4 days we will be featuring livestreamed panels and events on... [
click here for more
]
Sunday May 24, 2020 07:00 pm EDT