CL RECOMMENDS
Frye Galliard | A Hard Rain: America in the 1960s, Our Decade of Hope, Possibility, and Innocence Lost
Wednesday September 12, 2018 07:00 pm EDT
Cost: Free
From the venue:
Frye Gaillard has given us a deeply personal history, bringing his keen storyteller's eye to this pivotal time in American life. He explores the competing story arcs of tragedy and hope through the political and social movements of the times ― civil rights, black power, women's liberation, the War in Vietnam, and the protests against it. But he also examines the cultural manifestations of change ― music, literature, art, religion, and science ― and so we meet not only the Brothers Kennedy, Martin Luther King Jr and Malcolm X, but also Gloria Steinem, Janis Joplin, Jimi Hendrix, Johnny Cash, Harper Lee, Mister Rogers, Rachel Carson, James Baldwin, Andy Warhol, Billy Graham, Thomas Merton, George Wallace, Richard Nixon, Angela Davis, Barry Goldwater, the Beatles, Bob Dylan, and the Berrigan Brothers.
"There are many different ways to remember the sixties," Gaillard writes, "and this is mine. There was in these years the sense of a steady unfolding of time, as if history were on a forced march, and the changes spread to every corner of our lives. As future generations debate the meaning of the decade, I hope to offer a sense of how it felt to have lived it. A Hard Rain is one writer's reconstruction and remembrance of a transcendent era ― one that, for better or worse, lives with us still."
More information
The Other 4 Things To Do Today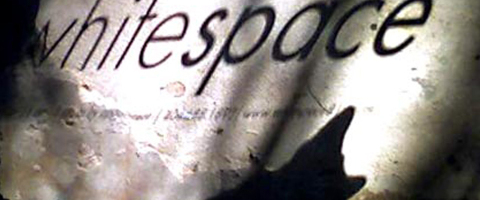 Friday September 17, 2021 11:00 am EDT
Zipporah Camille Thompson (Sep. 11-Oct. 23) — Zipporah Camille Thompson is a visual artist and sculptor based in Atlanta whose abstract multimedia assemblages, frequently constructed with mundane materials and personal objects, explore ritual and alchemical transformations, memory, identity, and var... [
click here for more
]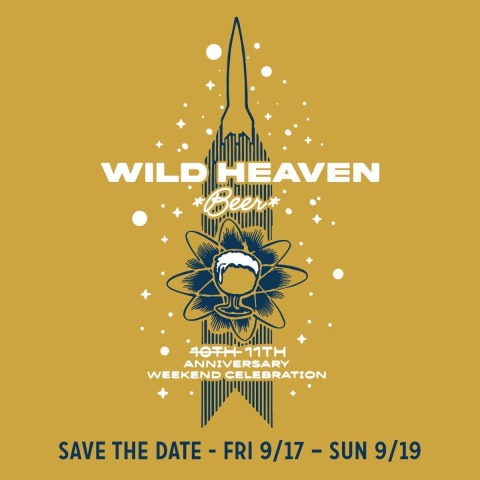 Friday September 17, 2021 11:00 am EDT
A year later than planned, Wild Heaven is thrilled to celebrate 10 years of brewing joy with you on the occasion of our 11th anniversary. Join us at both Wild Heaven locations, Avondale & West End, the weekend of September 17-19. All weekend you'll find our most extensive tap list ever, including em... [
click here for more
]
USER SUBMITTED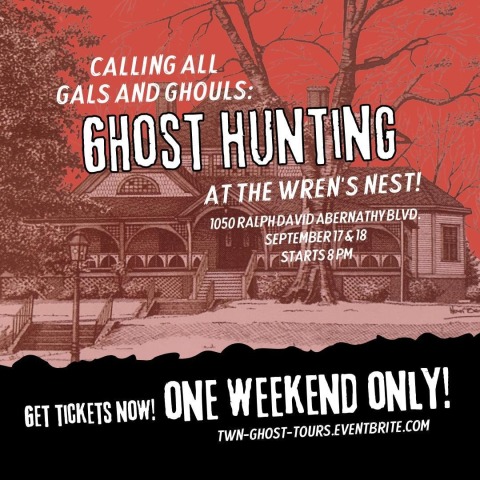 Friday September 17, 2021 08:00 pm EDT
Categories: Ghost Hunting
The Southeastern Institute of Paranormal Research is coming to The Wren's Nest for two nights of ghost hunting!
Our 150-year-old house holds a lot of history, stories, and secrets—both good and bad. If these walls could talk...well, maybe they can? Find out as experts inv... [
click here for more
]
USER SUBMITTED
Friday September 17, 2021 07:00 pm EDT
Family-Friendly, Outdoor Live Music. Fri 9/17: 9pm Spectrum and 7pm Darwin & Friends; Sat 9/18 8pm Trey Daniels and 6pm Canelita Sabrosa. [
click here for more
]
USER SUBMITTED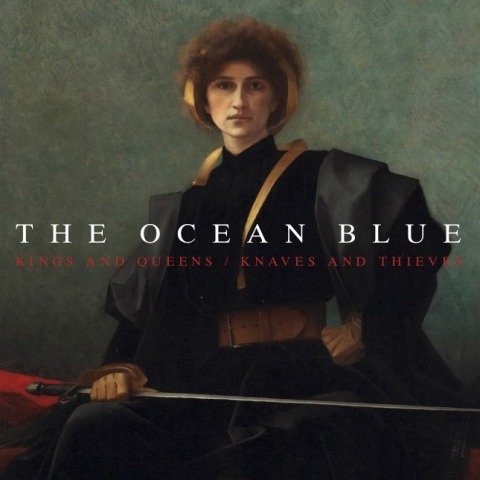 Friday September 17, 2021 07:30 pm EDT
The Ocean Blue arrived as the 1980s drew to close, and their debut record on the famed Sire Records label in 1989 seemed to summarize the best of the musical decade. [
click here for more
]